Best Tips To Ace The IELTS
Janice Thompson,
Updated On


Limited-Time Offer : Access a FREE 10-Day IELTS Study Plan!
Best Tips To Ace The IELTS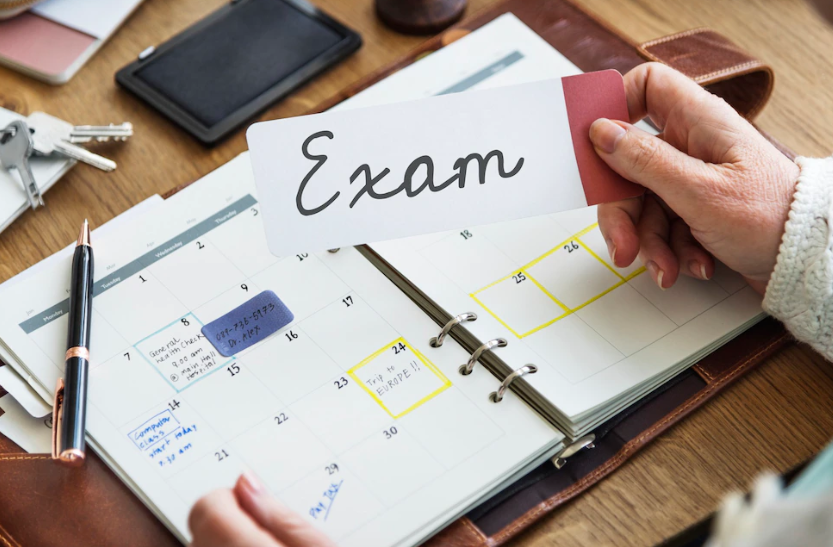 The IELTS is the most prominently used English language test for work, study, and migration worldwide. Over 10,000 businesses trust IELTS as a trustworthy predictor of real-life English communication ability. The four abilities utilized by IELTS to assess a test taker's English language aptitude are listening, reading, writing, and speaking. If you've decided to take the IELTS, you've probably recognized that it's a severe exam requiring some planning. Because test dates are limited and there is an IELTS cost to pay, make sure you follow our IELTS tips and techniques to ensure you are entirely prepared for your exam:
Be honest with yourself about your IELTS preparation-
Even though success in this high-stakes test can mean a lot, taking the IELTS doesn't have to be terrifying. Test preparation does not have to be time-consuming, tedious, or demanding. There are numerous strategies to prepare for success; after all, preparation is the most crucial factor to consider if you want to ace the IELTS.
Set aside four weeks for studying –
First and foremost, give yourself enough time to review – at least four weeks. Invest a few days in getting to know the test format. You will have a thorough understanding of the various sections of the test, what is included, and how each section is timed.
Familiarize yourself with the test format-
Knowing the test format's structure will help you prepare sufficiently for each test segment. Here's a quick rundown of what's going on:
30 minutes of listening
40 questions from 4 audio recordings
60 minutes of reading
4 paragraphs (academic) 40 questions based on 3 readings (general)
60 minutes of writing.
Task 1- 150 words for the first task (20 minutes)
Describe the chart/graph in a letter (general) (academic)
Task 2 – 250-word task 2 (40 minutes)
Essay (general and academic)
11-14 minutes of speaking
Part 1 of the interview (personal information)
Part 2: A brief overview (2 minutes)
Part 3: Discussion
Practice using a timer-
Another important aspect of attaining a satisfactory outcome is time management during the test. Do some timed practice after learning the test elements and practising the approaches. Allow 50 minutes to read three to four articles and answer 40 questions. Learn the formulas for writing that are specific to the IELTS. Then, in 20 minutes, practice writing a letter or a chart description, and in 40 minutes, practice writing an essay. Have an English speaker or an English teacher review them and provide feedback.
Practice your topic of interest and convert them into your strengths –
Conduct your informal study by reading English articles or listening to English video clips; this is an excellent method to improve your reading, listening, and vocabulary abilities. You can do this on your way to work or school on the train, during your lunch break, or free time. It's important to remember that this doesn't have to be tedious! Find an interesting podcast, or listen to Ted.com speeches or YouTube videos on various topics. English content can be found in publications and social media sites like Facebook and LinkedIn. It makes zero difference what the subject is as long as you're willing to read! It's best to stick with something you're interested in because that's the most effective approach to learning.
Work on your fundamental English skills –
Write a summary of what you've read or heard to improve your writing skills. First, try to figure out what the reading or talk's central point is, and then write down three main points that the writer or speaker mentioned and summarise them. This will aid in the development of your paraphrase abilities, vocabulary, and ability to read and listen critically, all of which are crucial for IELTS achievement. Next, put theory into practice and incorporate speaking by discussing anything intriguing you read or heard with your friends or co-workers. Tell them about it, describe some fascinating points, and explain why you liked it. This allows you to think in English more naturally and assimilate language from what you've read or heard.
On the Day of Your IELTS Exam, here are some basic guidelines to follow:
The key to success is preparation, which includes being ready for the actual test day. It's crucial to make sure you're prepared before taking a test under official exam conditions.
Time management is the most crucial component of exam day. You must work through the entire test and complete the tasks promptly. Set time limitations for each topic and reading so you can remind yourself to move on if you've been thinking about it for too long. After each exercise, you should have a few minutes to double-check your answers if you manage your time wisely.
This is critical: utilize that time to double-check that you've followed all of the directions and haven't overlooked anything.
Avoid stress at all costs.
Get a good night's sleep before the exam and keep your cool: worrying over a question you don't understand will make things more difficult. Keep your cool and go on if you don't know something.
IELTS exam dates in India are accessible four times per month or 48 times per year (for paper-based). They are typically held on Saturdays and Thursdays to provide test takers with flexibility and convenience. If you pick computer-delivered IELTS, you can select from various dates and time windows, and you will have your results in 3-5 days. However, depending on the exam type and module you choose – Academic or General Training – the availability of IELTS dates may vary.
So here is all you need to know about the best tips you must consider while preparing for the IELTS Exam!
And once you crack the exam the next step is to complete those college applications and find yourself a suited accommodation!
Don't worry if you haven't thought about that yet because with amber you can find houses anywhere around the world. You will find homes right from student housing in Austin to  student accommodations in London without any trouble. So check out our website, Facebook and Instagram pages to start booking houses now!