Buying a Used Car – IELTS Listening Answers
Whitney Houston,
Updated On
If you're taking the listening test, you should be aware of concepts such as signposting and techniques such as distraction. Take one of our IELTS listening practice tests and learn how to follow the audio using these techniques.
Listen to the conversation about buying a used car and answer questions 1-10. The answers can be found after the questions.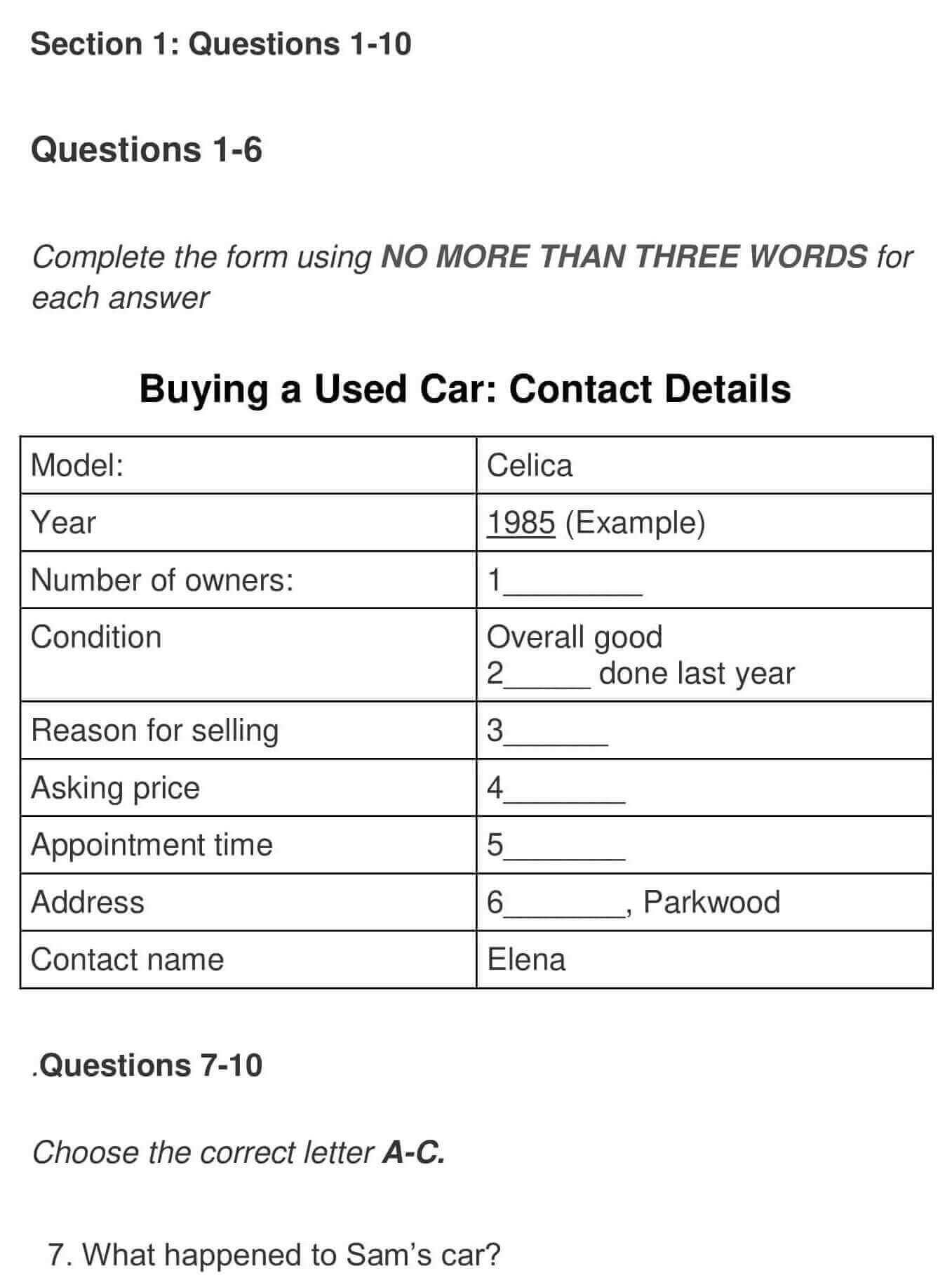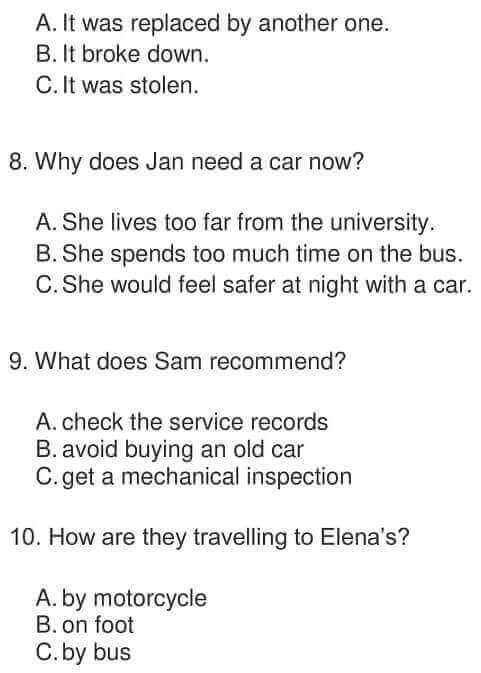 Answers
3
brakes
(Owner) going overseas
$1,500
6:30 pm
88 Princess Street
B
C
C
A
Also check :