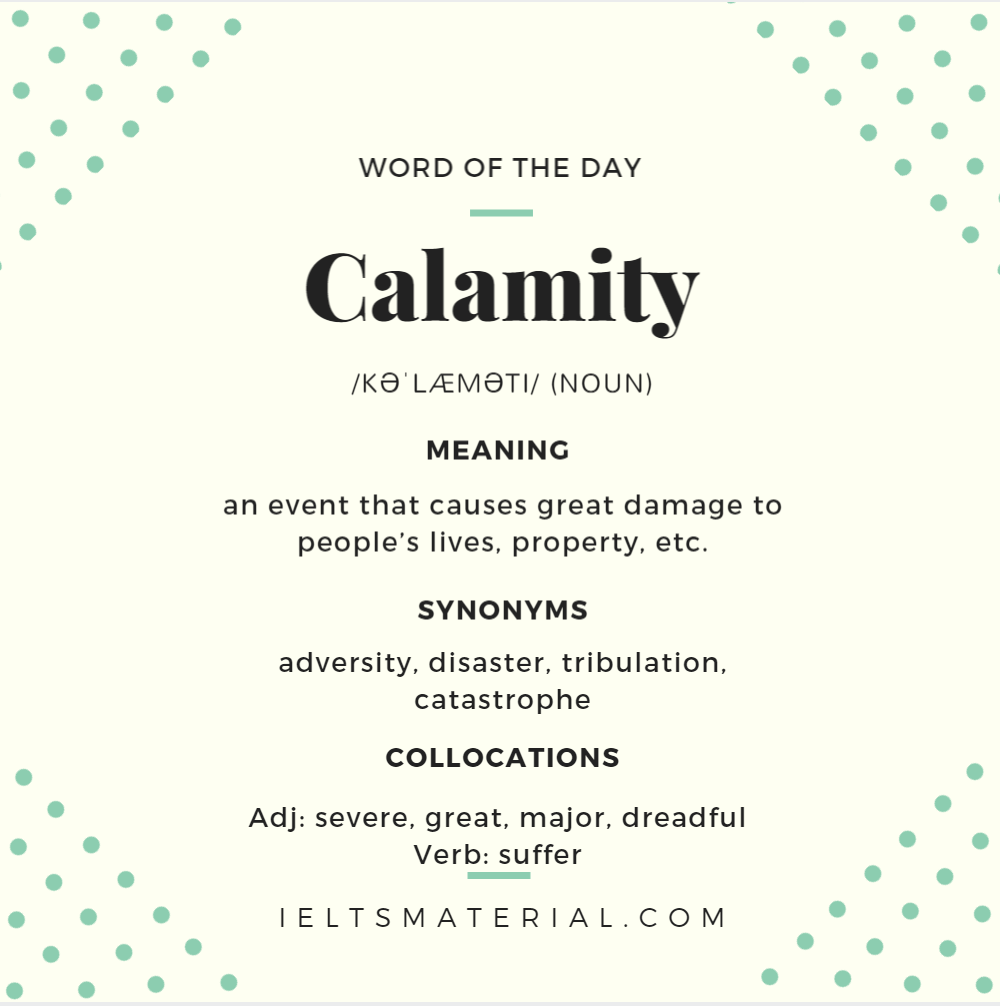 Calamity – World of the Day for IELTS Speaking and Writing
Calamity – World of the Day for IELTS Speaking and Writing
Calamity (noun) /kəˈlæməti/
[countable, uncountable]
Definition : an event that causes great damage to people's lives, property, etc.
Synonyms : catastrophe, disaster, adversity, tribulation
Also check :
Collocations : 
Adj: severe, major, great, dreadful
Verb: suffer, experience
IELTS Actual Tests Questions (January - April 2021) with Answers
Examples :
Japan suffered severe calamities from a terrible earthquake which completely flattened the whole capital city several years ago.
The calamity caused by the economic crisis was dreadful.