City Bank Customer Service Log – IELTS Listening Answers
Whitney Houston,
Updated On
If you're taking the listening test, you should be aware of concepts such as signposting and techniques such as distraction. Even if you have mastered them yet, try practising them on a daily basis for a good score in your IELTS exam.
Listen to the conversation about City bank customer service and answer questions 1-10. The answers can be found after the questions.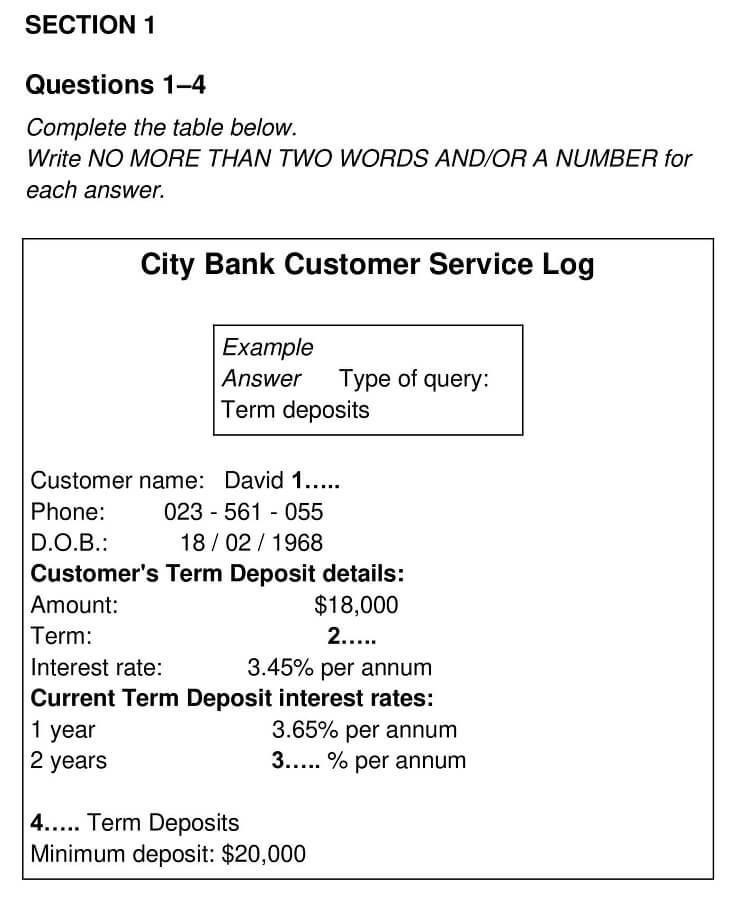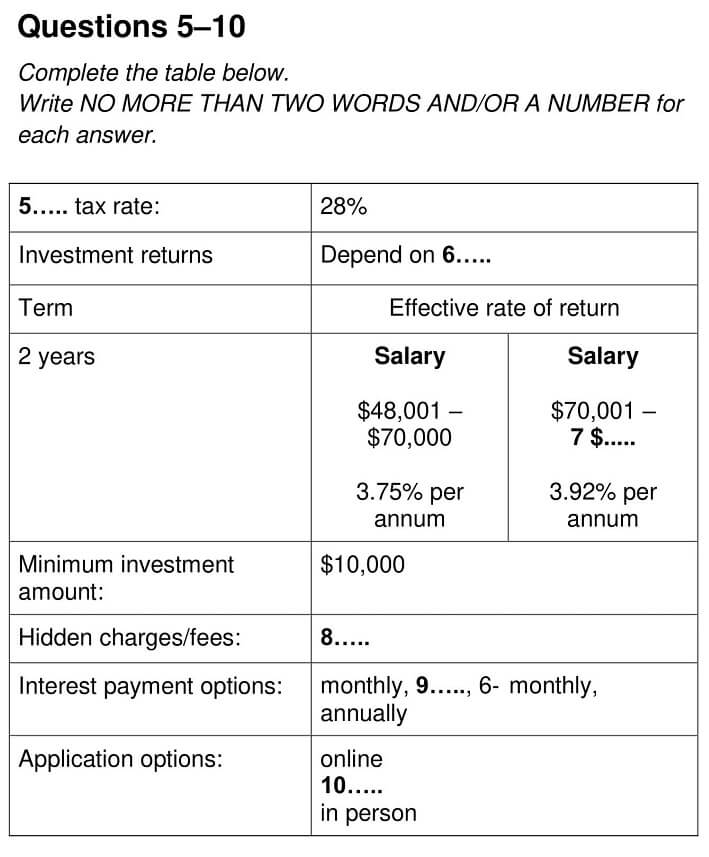 Answers
Marshall
180 days
3.85(%)
Monthly interest/ monthly interest
maximum
Income bracket
120,000/ 12000
no fees
quarterly
(by) phone
Also check :