Demeanour – Word Of The Day For IELTS Speaking And Writing
Demeanour: (Noun) /dɪˈmiːnər/
Definition:
the way someone behaves, dresses, speaks etc that shows what their character is like
Synonyms: 
Behaviour, Conduct, Manner
Example:
For IELTS Speaking:.
"He felt genuine awe at this superhuman man, at once so puissant, so self-possessed, so monomaniac in his demeanour."
"Her demeanour late on that Sunday evening was drowsy and detached."
"It was galling to her to observe his change in demeanour."
For IELTS Writing:
"Physically attractive and possessed of considerable personal charm, his demeanour was self-effacing, gracious and polite."
Exercise:
Match the word below to complete these sentences.
demeanour, brazen, proud, shameful, textures, embarrassed
It's ……………………. the way some people treat their pets.
At first, I was scared, but as I went on, I become more …………………
A designer who experiments with different colours and ……………………..
The company is justly ………… of its achievements
Michelle was acutely …………………. at having to ask for money
I must admit I was impressed by Robert's ……………………………
Answer key
shameful
brazen
textures
proud
embarrassed
demeanour
Check out Vocabulary for IELTS Speaking & Writing on IELTS Material website to improve your vocabulary for IELTS and get a high score in IELTS.
The following two tabs change content below.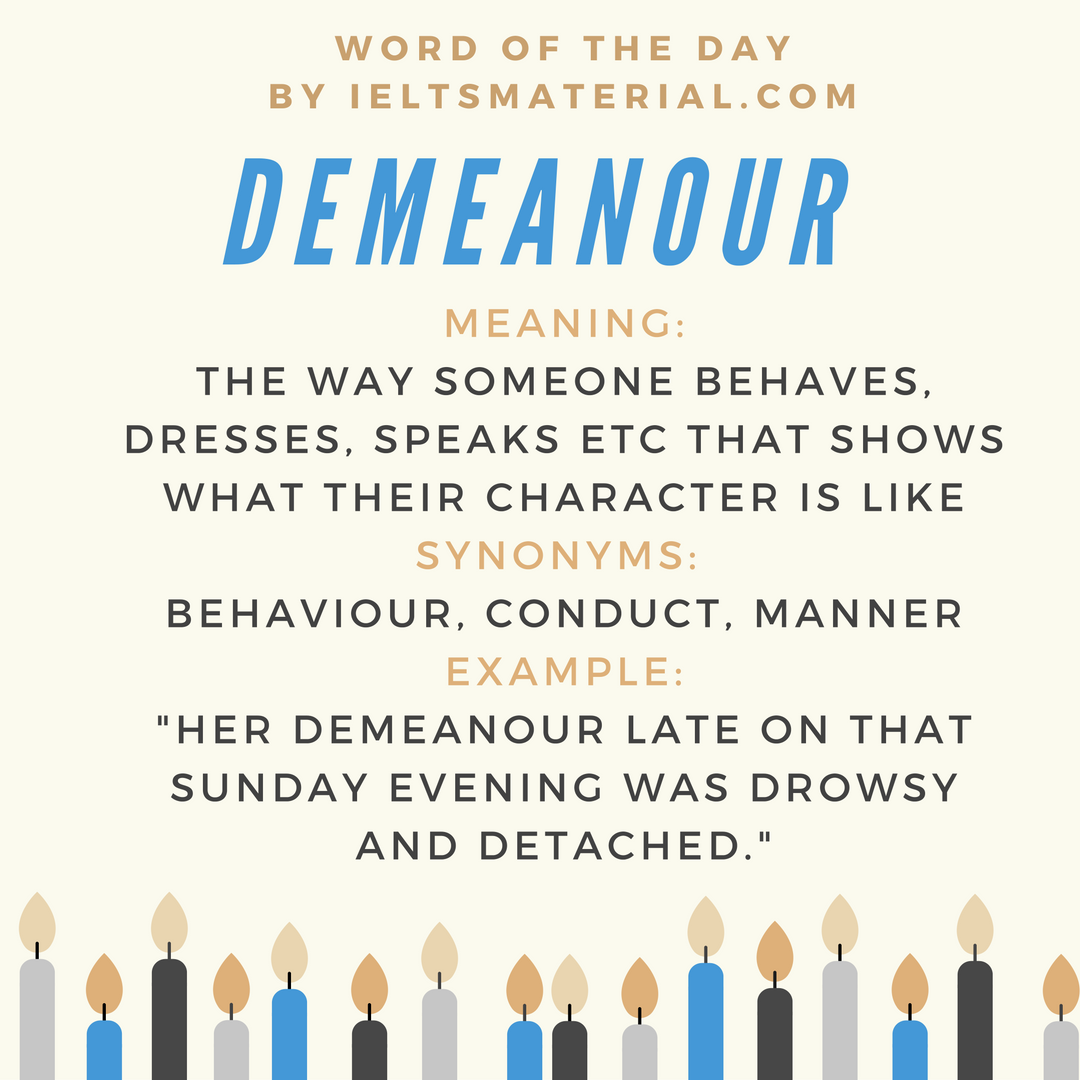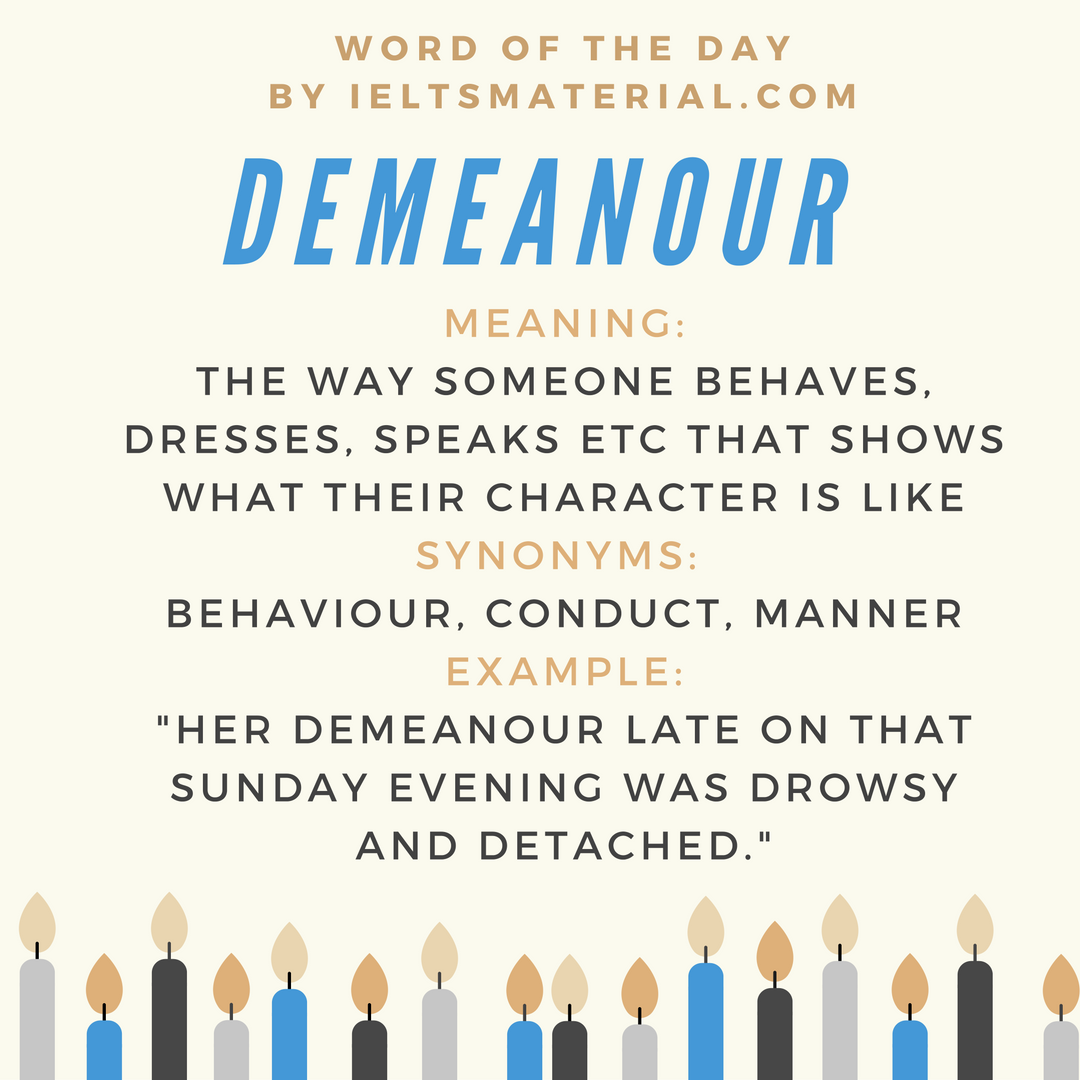 Main IELTS Pages:
This website is to develop your IELTS skills with tips, model answers, lessons, free books, and more. Each section (Listening, Speaking, Writing, Reading) has a complete collection of lessons to help you improve your IELTS skills.
Get all the latest updates/lessons via email:
Subscribe for free IELTS lessons/Books/Tips/Sample Answers/Advice from our IELTS experts. We help millions of IELTS learners maximize their IELTS scores!
Subscribe to IELTS Material to receive the latest lessons