Five Ways to Improve Your Vocabulary
Janice Thompson,
Updated On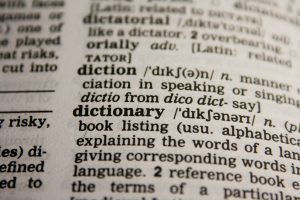 Improving your vocabulary is an important and valuable skill that can help you improve your communication skills and boost your confidence and language proficiency. 
When it comes to proficiency exams like the IELTS, where there is an all-rounded assessment of your English language skills, it is even more important to have a good grasp of your vocabulary so that you can excel at any competitive exams. 
In order to improve your vocabulary, here are 5 tips that can help you –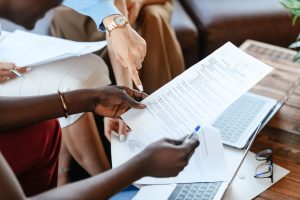 Probably the most advised trick of the trade to improve your vocabulary is to read widely. Reading improves your comprehension and composition skills and exposes you to new words and sentences. 
You can read anything that interests you – newspapers, blogs, magazines, fictional and non-fictional books, novels, etc. to strengthen your vocabulary. This will give you a grasp of new words in new contexts, therefore helping you seem smart too! 
To make reading a regular part of your routine, set aside some time each day, even if it is only a few minutes. This habit might gradually develop into a relaxing pastime that you look forward to. Remember that the purpose is not to finish a book very quickly but to savour the experience, allowing yourself to pick up unfamiliar phrases and ideas at your own pace.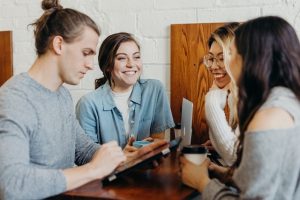 Talking to new people exposes you to new thoughts and ideas, helps you gain knowledge, and also helps you learn a new word or two! 
One of the best ways to improve your vocabulary is to listen to new words being introduced and used, which is something you can pick up from your friends and acquaintances. 
If you are living in a student accommodation in the UK, you can talk to new people very easily and, in turn, learn new words. Seek opportunities to speak to native speakers who have a good command of the language. 
Creating word lists as a habit can be extremely beneficial for developing one's vocabulary and language skills.  By purposefully jotting down new words, their meanings, and the circumstances in which they are used, you depart on an exploration of continuous learning. 
The method itself helps in the retention of newly discovered words in your memory, thereby making them easier to recall and incorporate into regular conversations.
So, every time you come across a new word, keep in mind to jot it down in a notebook or on your phone and save the word along with the meaning and context. 
You can review these lists from time to time, especially when you are studying for any competitive exams that focus on English vocabulary. Writing down words can also help with retention, and in general, it is a good habit that you can incorporate into your daily life. 
Probably the most fun way to improve your vocabulary is to play word games. You can find word games in newspapers, on your phone or in books and solve puzzles, crosswords, online vocabulary games, and word jumbles. 
It is a fun habit to include as a part of your daily routine, word games can also be really addictive! It is also a good idea to keep a dictionary/thesaurus handy as you solve puzzles so you can learn new words and meanings as you go! 
Another way of using technology at your disposal is to subscribe to 'word of the day' feeds so you can include those words in your vocabulary. 
Practice Contextual Reading and Learning
Reading books and articles pertaining to topics of your interest and academic pursuits will improve your vocabulary and help you gain more knowledge in your fields of interest. 
Contextual learning will help you understand how words are used and placed in the surrounding context, which will deepen your understanding of the meaning of the words. Pay attention to how various idioms, word combinations and collocations are used so that you can use it in the right context in the future. 
Conclusion
We hope this article helps you to identify and understand five ways to improve your vocabulary. Improving your vocabulary takes a lot of practice, time and effort. If you put in that amount of effort to practice new meanings and synonyms by initiating conversations, reading books and engaging in vocabulary development activities, you can strive for improvement in your vocabulary. 
Amber and you- AmberStudent is an online student accommodation that helps you secure a home of choice on your study abroad journey. Having served 80 million students (and counting), AmberStudent is your one-stop shop for all your accommodation needs, with great choices for student housing in Australia and UK Accommodation . Amber helps with assistance, booking, and price match guarantees! Check out their Facebook and Instagram and stay connected!