House Service Information Listening Answers
Whitney Houston,
Updated On
House Service Information is a real IELTS Listening task.
In the IELTS Listening Test, you will encounter a series of questions based on a short audio recording on a particular topic. To attempt the Listening test, you have to practice discerning the important information being relayed in the audio format and using it to answer the test questions.
Here is the Listening practice test on the topic – House Service Information.
Take the test now and check your answers below!
Before you start, learn how to answer IELTS Listening Multiple Choice Questions with this quick guide!
Listen to the conversation about house service and answer questions 1-10. The answers can be found after the questions.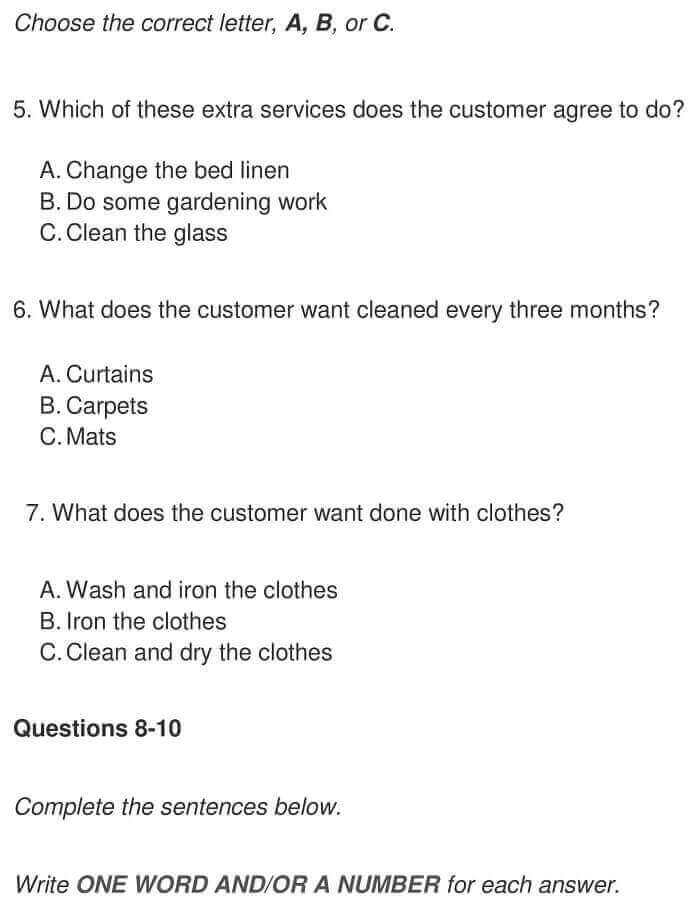 Answers
Southwest
double(s)
office
lounge
A
B
B
Amyes
Thursday
three/3
Try more IELTS Listening tests 
Also check :