How to Study Better?- University Guide
Janice Thompson,
Updated On


Limited-Time Offer : Access a FREE 10-Day IELTS Study Plan!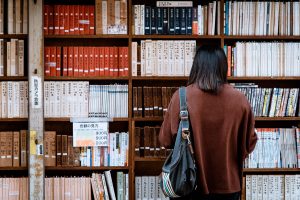 For some newcomers, transitioning to the academic demands of university might be challenging. Compared to high school, the course is often more specialised, and the projects are generally more in-depth.
It is crucial to develop effective learning strategies for university soon on so that you do not drop back when presented with much more demanding assignments.
To help students in their quest to study better, we are here with a university guide on how to study better. So start scrolling down.
● Make a study schedule
First and foremost, create a study schedule for each subject you are taking. Begin with your most difficult or least favourite classes and write a list of things you must understand for each.
If practical, schedule your study sessions at the same time each and every day. Determine the hours when you will be studying the most. After a few days of learning at this hour, your memory will identify the time for studying and will benefit you in remaining focused.
Also, be certain you have everything you require to study and are not distracted by it.
● Maintain a healthy lifestyle
https://www.pexels.com/photo/woman-stretching-on-ground-3076509/
Taking good care of your health can enable you to study more effectively by boosting your memory, attitude, and metabolism and lowering your daily stress.
When it comes to sleeping, it's likely not surprising that the main goal is to obtain enough – 7 hours is a reasonable starting point. Minimise electronics for around an hour before night for the highest quality rest, and allow yourself some time to relax before sleep in your amber student accommodation.
Drinking plenty of water, having nutritious food, and munching on healthy foods during the day can provide you with the energy you need to concentrate. If you're chronically fatigued, contact the nearest health practitioner.
● Test and Measure
Self-learning is not something that would suddenly boost your performance. You must be consistent and evaluate yourself on a routine basis. When you study books, you have no idea how much information you have retained. This is when self-evaluation becomes necessary.
Rather than waiting for academic assignments and tests, you should immediately put yourself to the test. You can test yourself by doing problems, short quizzes, completing practice tests, and so on.
It will help you analyse your performance and discover your strengths and weaknesses that need to be improved.
● Take rewarding breaks
If you want to make your study time enjoyable, you can start by trying to make breaks from your study time rewarding. You can set a challenge of completing a section of the lesson and then watching an episode of your favourite show.
Stock up on episodes of your favourite TV programme, figure out how to divide your favourite pastime into manageable portions, and divide your study lessons according to it to keep your learning session from seeming burdensome.
Investing in studying and just doing your best to discover something fascinating is arduous, so ensure that you take breaks to recharge your energy. Decide on the duration of your break that suits you the most.
● Study in group
https://www.pexels.com/photo/busy-colleagues-working-on-laptops-in-office-5324856/
The best part of studying at university is finding like-minded people. You will need study partners on your journey. Make plans with classmates who you could study in your IQ castings or IQ Shoreditch accommodation.
Collaborating with classmates fosters an engaging atmosphere in which you can keep each other involved, assess each other's knowledge of course topics, and offer comfort and support.
And with the emergence of interactive social media platforms, studying in groups on a digital platform is relatively simple.
Conclusion
We hope this article helps you identify the best tips for studying better in university.
Indulge in some self-introspection before implementing the suggestions above. Each of these suggestions will assist you in honing your learning sessions. Just choose one suggestion and put it into practice, and you'll find yourself learning more efficiently and rewarded.
How can Amberstudent help you?
amber serves millions of students in the United Kingdom by providing the best options and rewarding experience for booking a house. We are upgraded with the latest COVID protocols and would be more than happy to assist you in booking your ideal home. Tune in to our Facebook and Instagram to stay updated.