IELTS Hacks for Every Student
Janice Thompson,
Updated On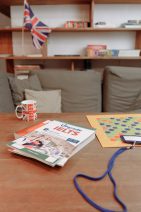 Are you having some trouble achieving your target IELTS score? It might be a challenging endeavor for students unfamiliar with the format and criteria of the IELTS exam.
Despite putting in significant effort in their preparation, many students struggle to score well. The test's complexity and diverse variety of topics covered might be overwhelming, leaving students needing clarification about where to begin.
Today, we will give you various hacks and methods to help students properly prepare for the IELTS exam.
Understanding the Test Format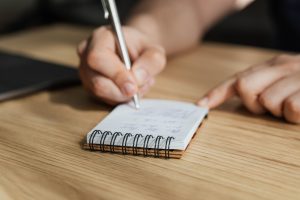 Understanding the test format is one of any student's most important IELTS hacks. Understanding what to expect on test day will help minimize anxiety and guarantee you are well-prepared for each section of the exam.
The IELTS examination is divided into four sections: listening, reading, writing, and speaking. Each section is meant to evaluate your English language abilities in a unique way.
Let's look at some practical examples to have a better understanding of what each section consists of:
Listening: In this part, you will listen to four recordings of fluent English speakers and answer questions about each one. The recordings will become increasingly challenging, so pay close attention and take notes as you go.
For example, you may hear a discussion between 2 individuals about a particular topic, such as travel, and then be asked to respond to questions regarding the nature of their conversation.
Reading: The IELTS Reading section is meant to examine your ability to comprehend and interpret written materials in English. You will be given three paragraphs to read and three questions to answer about each of them. The questions may require you to identify important concepts, find particular facts, or draw conclusions based on the material.
For example, you could read a section about the advantages of exercise and then be asked to respond to questions regarding the author's viewpoint or specific benefits indicated in the text.
Writing: The IELTS Writing section assesses your ability to express yourself in writing using correct grammar, vocabulary, and sentence structure. This section includes two tasks:
Task 1 needs you to explain or summarise visual information such as charts or graphs.
Task 2 wants you to compose an essay in response to a prompt.
For example, you could be asked to write an essay advocating for or against a specific issue, such as using technology in education.
Speaking: You will interact one-on-one with an examiner in the IELTS Speaking section. The dialogue is organized into three sections to assess your ability to communicate successfully in English. The questions will become increasingly challenging; therefore, listening carefully and providing detailed answers is critical.
For example, you could be asked to explain your hometown, a meaningful life incident, or how you will make new friends in your student accommodation.
Developing Your Vocabulary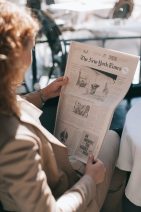 A broad vocabulary is one of the most crucial components of the IELTS exam. The more you read, the more words you'll come across. Read a wide range of things, including news articles, academic publications, and fiction.
Please make a note of any unknown words and look them up. This will assist you in expanding your vocabulary and being familiar with the different settings in which words are used.
You can also learn about word families. Several English words have the same origin, which indicates they have similar meanings. For example, the term "accelerate" is connected to numerous other words, including "acceleration," "accelerator," and "accelerated." Studying word families like these can help in the efficient development of your vocabulary.
Writing with Clarity and Precision
Students can find the writing section of the IELTS exam, especially challenging. Understanding the task requirements is the first phase of writing a solid IELTS essay. Read the prompt carefully and determine the key points and the type of essay expected.
For example, if the prompt requests that you discuss all facets of an issue, make sure you convey a balanced viewpoint and give equal weight to both sides.
To explain your views, use clear and direct language and avoid jargon or too complex words. Note that the IELTS exam is not a test of your vocabulary knowledge but instead of your ability to communicate effectively in English.
Another important aspect of excellent writing is specificity. Give particular examples to back up your claims and prove your viewpoint. This will improve the eloquence of your essay and allow you to obtain better grades.
Follow this hack carefully if you wish to be in your student accommodation in London or New York by next fall.
Also, using Transitional phrases is essential for connecting your ideas and making your essay flow smoothly. Utilise words like "in addition," "furthermore," and "on the other hand" to indicate transitions between paragraphs and demonstrate the connection between your thoughts.
Conclusion
We hope this article helps you to identify and understand the IELTS hacks for every student. Getting your target IELTS score needs not just hard work but also smart work. Using these IELTS hacks, you can confidently approach the test and boost your chances of scoring high.
Best wishes with your IELTS quest!