Sporadic – Word Of The Day For IELTS Speaking And Writing
Sporadic: (Adjective) /spəˈrædɪk/
Definition:
happening fairly often, but not regularly
Synonyms: 
Intermittent, Infrequent, Irregular
Example:
For IELTS Speaking:.
"Different patterns of clinical involvement with genetic transmission or sporadic occurrence are recognised."
"I kept hearing aircraft passing low overhead and sporadic gunfire from automatic weapons."
"Major cities hit by sporadic uprisings and riots."
For IELTS Writing:
"Secondly, familial cases have sometimes shown a lower age at onset than sporadic cases, which is consistent with aetiological heterogeneity."
Exercise:
Match the word below to these definitions.
struggle, revise, project, distractions, studious, background noise, assignment, sporadic, curriculum.
describes someone who studies a lot …………………
things that stop you from working ……………………..
a sound you can hear, but do not actively listen to
two different types of homework or school task ……………………… and ……………………..
to study for an exam …………………………..
another word for syllabus …………………………..
happening only occasionally …………………………………………
to do something with great difficulty ………………….
Answer key
studious
distractions
background noise
project, assignment
revise
curriculum
sporadic
struggle
Check out Vocabulary for IELTS Speaking & Writing on IELTS Material website to improve your vocabulary for IELTS and get a high score in IELTS.
The following two tabs change content below.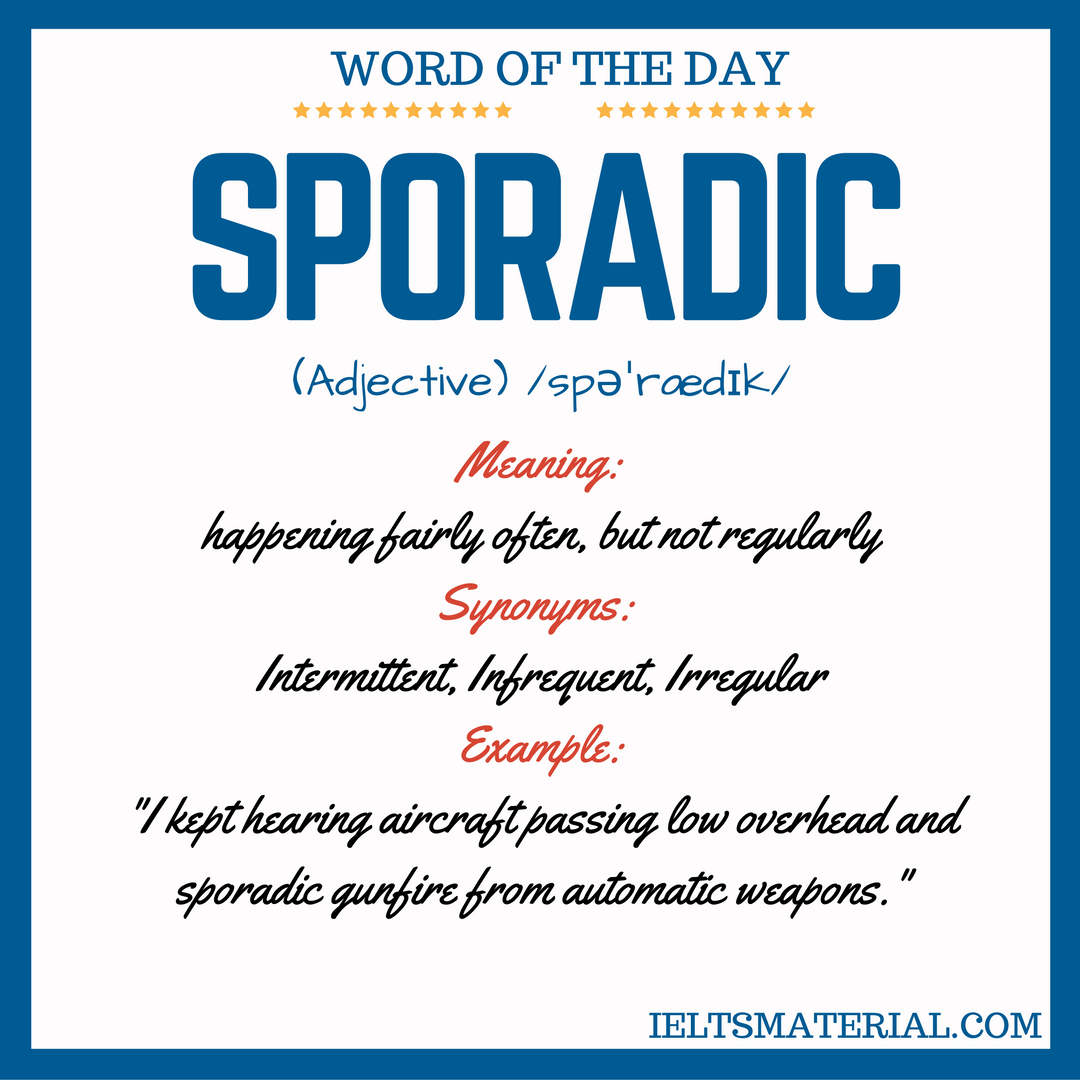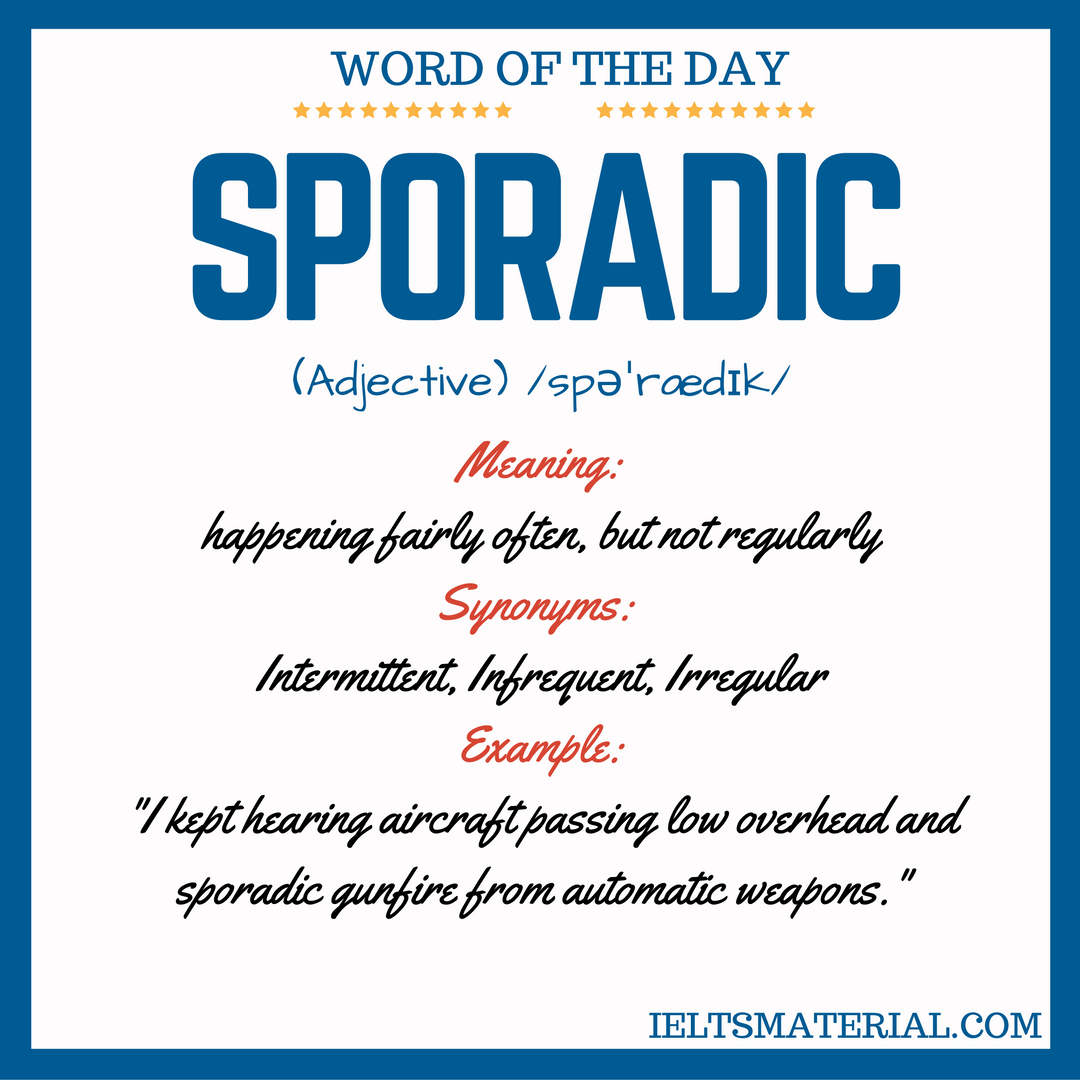 Main IELTS Pages:
This website is to develop your IELTS skills with tips, model answers, lessons, free books, and more. Each section (Listening, Speaking, Writing, Reading) has a complete collection of lessons to help you improve your IELTS skills.
Get all the latest updates/lessons via email:
Subscribe for free IELTS lessons/Books/Tips/Sample Answers/Advice from our IELTS experts. We help millions of IELTS learners maximize their IELTS scores!
Subscribe to IELTS Material to receive the latest lessons