Top Tips to Improve Your Grammar for the IELTS exam
Janice Thompson,
Updated On


Limited-Time Offer : Access a FREE 10-Day IELTS Study Plan!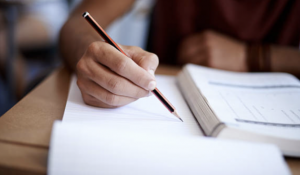 IELTS stands for International English Language Testing System. It has grown in popularity as one of the most extensively employed examinations for evaluating students who have to use English for studying in a university or work in a job. It can open up many opportunities for individuals who get good grades in this exam.
But it is a challenging exam that necessitates a significant amount of planning, especially grammar skills. Grammar skills are not something you can learn in a night; it's something that requires intense practice and patience.
Whether this is your first or third attempt, this article will provide you with techniques that, if used correctly, will increase your odds of passing the test and mastering your grammar abilities.
Don't go overboard with your writing.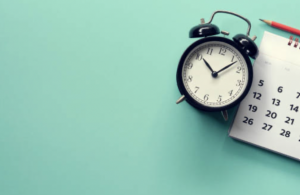 When practising for the writing test, remember that you should really not write too much, even if you have a hundred thoughts running through your head. The most important aspect of the IELTS test is time management, and you must always remember that you must complete it on time.
Writing a 200-word essay instead of a 400-word essay with repeating lines and misinterpreted sentences is far better. Mundanity is unattractive. Consider changing your reading and writing styles by redefining the words you use, the structure of your sentences, and the voice you use.
Maintain a professional voice. 
Make sure your style of writing is official and absent of informal language such as "gonna," "damm", etc.
Rather than writing an informal piece, try to be as professional as possible. It's all about taking this properly when you're in a formal environment. As a result, guidelines recommend using formal writing in IELTS to achieve a higher score. A letter to a friend is not the same as writing an academic article. As a result, in order to achieve a good score in the IELTS written part, you must use the correct form of language.
If you want to go to the University of Birmingham student accommodation next fall, follow this tip very seriously.
Adverbial phrases should be used. 
Adverbial phrases are a simple approach to avoid utilising basic sentences in your essay. They can be introduced at the beginning of a sentence. Adverbial phrases provide details such as when, who, how, and why. These adverbial phrases can also be quite thorough, ensuring that the meaning of your sentence is clearly understood.
Keep the topic in mind. 
Starting each new paragraph with a subject line is an excellent approach. A subject helps to arrange a paragraph by summarising the primary point. Ascertain that it is relevant to the thesis statement and that it only discusses one notion or issue. To accompany it, provide supporting and directing arguments.
Create a decent blend of active and passive voices. 
The excessive usage of active or passive voice in an essay suggests a lack of linguistic flexibility in the candidates. As a result, you must know when to say, "Aman prepared that delicious spaghetti and meatballs." and "This spaghetti and meatballs were prepared by Aman.." A remarkable blend of voices must always be present. But remember not to overthink anything and just go with the flow; you only have limited time.
Practise writing every day
The value of writing every day cannot be overstated. You would not only be capable of increasing your speed and train of thought, but you'll also be capable of building an inclination for it. You'll be able to employ the new vocabulary you've learned.
You can enhance your talents by writing on a regular basis. Nothing can substitute for the benefits of consistent practice and improvement. You can also use mock online examinations and previous year's papers to prepare for the writing section.
Implement this suggestion and you can find yourself sitting in Cardiff university accommodation next academic year.
Conclusion
We hope this article helps to identify the best practices that you can employ to improve your grammar skills. The writing section of the IELTS examination might appear complicated initially, but it, like other sections, can be mastered. Make sure you study for this section of the exam by learning new vocabulary and concepts and practising how to use them before attempting them. If you do not practice ahead of time, you will miss out on the beautiful possibilities that your IELTS scores promote. We wish you the best of luck in your endeavours.
How can Amberstudent help you?
Amber serves millions of students worldwide by providing the best options and rewarding experience for booking a house. We are upgraded with the latest COVID protocols and would be more than happy to assist you in booking your ideal home. Tune in to our Facebook and Instagram to stay updated.
Author's Bio
Archit is an avid writer who is currently pursuing his bachelors in political science from Delhi University. When not writing, he can be found reading, taking the Metro and then questioning this decision, and haunting local bookstores.