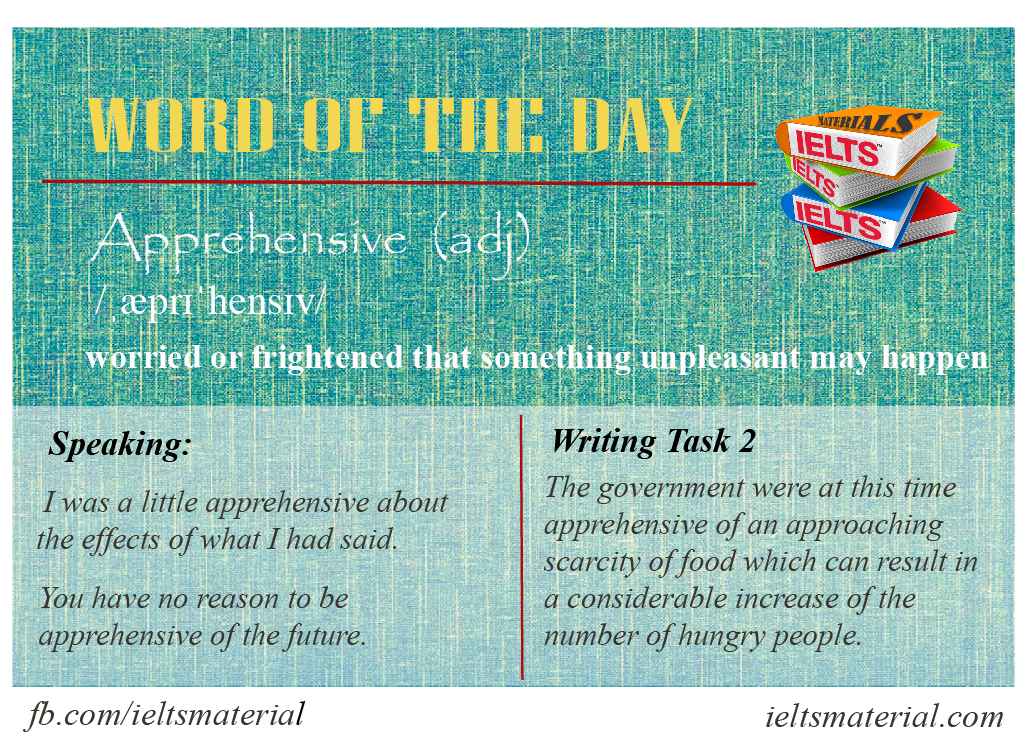 Word of The Day – Apprehensive
Apprehensive – WORD OF THE DAY (for Speaking and Writing Task 2)
Apprehensive
(adjective) /ˌæprɪˈhensɪv/
Worried or frightened that something unpleasant may happen
Speaking:
I was a little apprehensive about the effects of what I had said.
You have no reason to be apprehensive of the future.
She was deeply apprehensive that something might go wrong.
Writing Task 2:
The government were at this time apprehensive of an approaching scarcity of food which can result in a considerable increase in the number of hungry people.