EMBRACE – WORD OF THE DAY (for Speaking and Writing Task 2)
Embrace
/ɪmˈbreɪs/
to accept an idea, a proposal, a set of beliefs, etc., especially when it is done with enthusiasm

Speaking
I embraced the opportunity to study abroad.
Writing task 2
Thus, it is clear that students who embrace the study of another language are positioning themselves for future academic and professional opportunities.
Soccer has become more widely embraced by Americans.
The following two tabs change content below.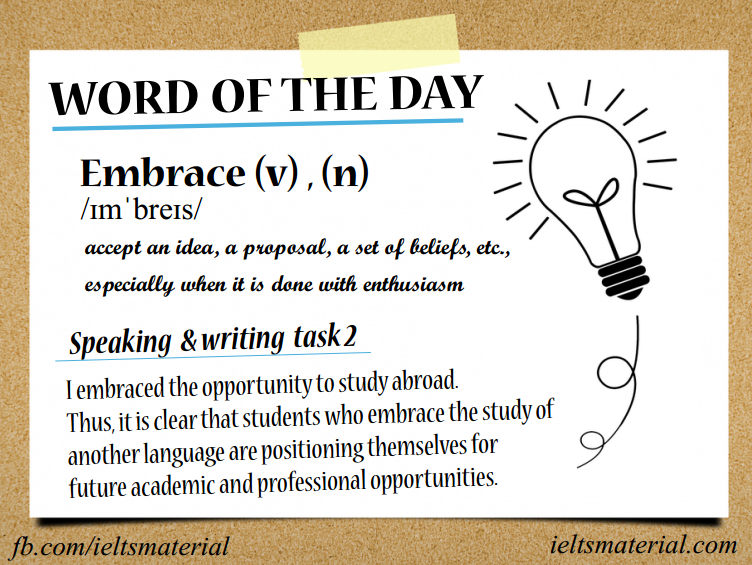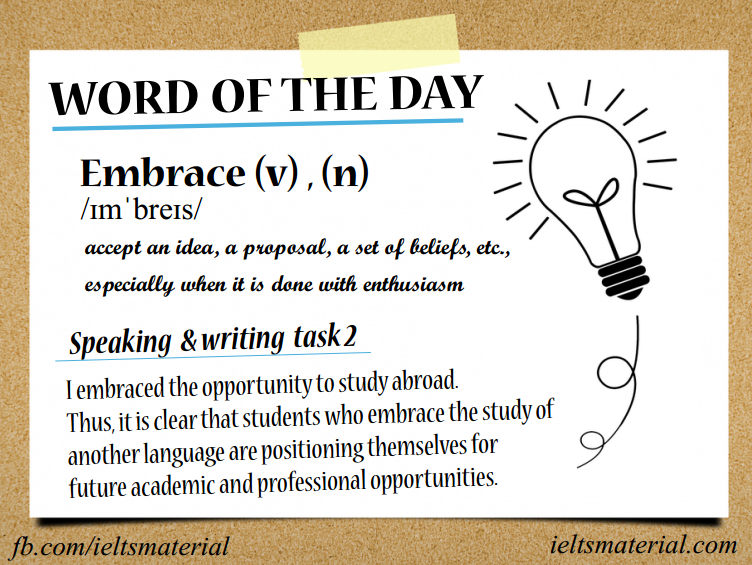 Main IELTS Pages:
This website is to develop your IELTS skills with tips, model answers, lessons, free books, and more. Each section (Listening, Speaking, Writing, Reading) has a complete collection of lessons to help you improve your IELTS skills.
Get all the latest updates/lessons via email:
Subscribe for free IELTS lessons/Books/Tips/Sample Answers/Advice from our IELTS experts. We help millions of IELTS learners maximize their IELTS scores!
Subscribe to IELTS Material to receive the latest lessons