Vanquish – WORD OF THE DAY (for Speaking and Writing Task 2)
Vanquish (verb)
/ˈvaŋkwɪʃ/
Conquer, Defeat thoroughly
Synonym: subdue, subjugate, put down

Example:
He successfully vanquished his rival
Council procedures and culture should emphasize discussion and accommodation rather than scoring debater's points and vanquishing one's opponents.
The following two tabs change content below.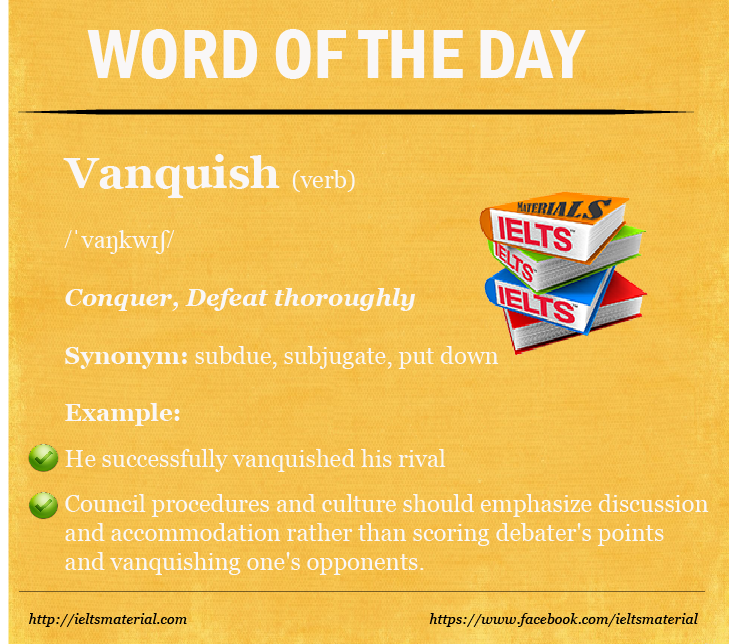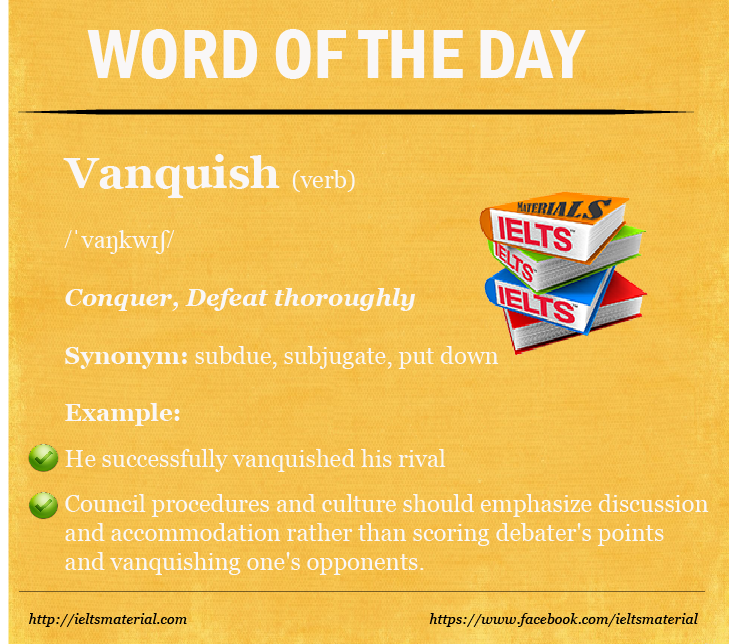 Main IELTS Pages:
This website is to develop your IELTS skills with tips, model answers, lessons, free books, and more. Each section (Listening, Speaking, Writing, Reading) has a complete collection of lessons to help you improve your IELTS skills.
Get all the latest updates/lessons via email:
Subscribe for free IELTS lessons/Books/Tips/Sample Answers/Advice from our IELTS experts. We help millions of IELTS learners maximize their IELTS scores!
Subscribe to IELTS Material to receive the latest lessons