Exemplary – Word of the Day ( Vocabulary for IELTS Speaking & IELTS Writing )
EXEMPLARY (adjective) /ɪɡˈzem.plər.i/
Meaning: 
Serving as a model
very good and suitable to be copied by other people
Synonym: typical, praiseworthy, illustrative, laudable
Example: 
His tact was exemplary, especially considering the circumstances.
His actions were exemplary in both respects.

Their behavior was often exemplary, with mature responses to challenging situations.
The following two tabs change content below.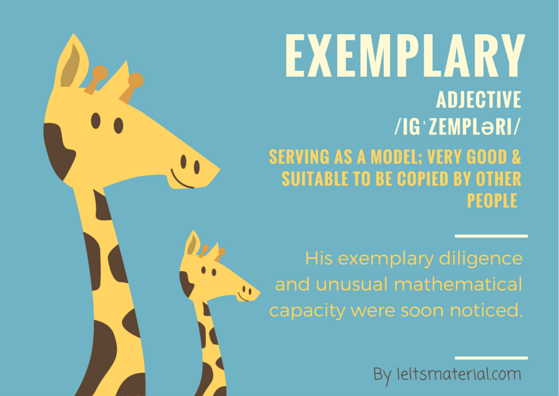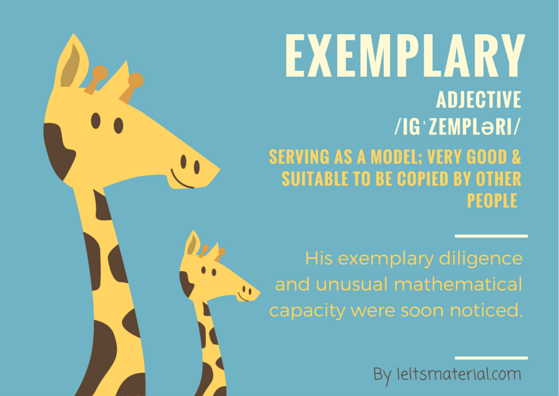 Main IELTS Pages:
This website is to develop your IELTS skills with tips, model answers, lessons, free books, and more. Each section (Listening, Speaking, Writing, Reading) has a complete collection of lessons to help you improve your IELTS skills.
Get all the latest updates/lessons via email:
Subscribe for free IELTS lessons/Books/Tips/Sample Answers/Advice from our IELTS experts. We help millions of IELTS learners maximize their IELTS scores!
Subscribe to IELTS Material to receive the latest lessons