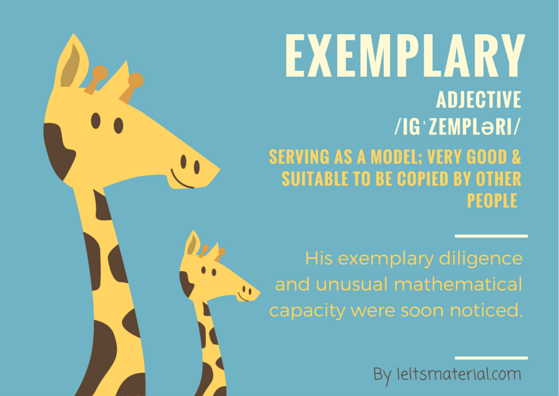 Word of the Day – Exemplary
Exemplary – Word of the Day ( Vocabulary for IELTS Speaking & IELTS Writing )
Exemplary (adjective) /ɪɡˈzem.plər.i/
Meaning : 
Serving as a model
very good and suitable to be copied by other people
Synonym : typical, praiseworthy, illustrative, laudable
IELTS Actual Tests Questions (March - June 2021) with Answers
Example : 
His tact was exemplary, especially considering the circumstances.
His actions were exemplary in both respects.

Their behavior was often exemplary, with mature responses to challenging situations.
Also check :