Novice – Word of the Day (for Speaking and Writing Task 2)
Novice (noun) /ˈnɒvɪs/ 
a beginner | a person who is new and has little experience in a skill, job or situation
Synonym: tyro, neophyte
Antonym: virtuoso
Example: 
I'm a complete novice at IELTS 
He was accepted as a novice at the age of sixteen, and sent to pursue his studies at the College Louis le Grand in Paris.
The following two tabs change content below.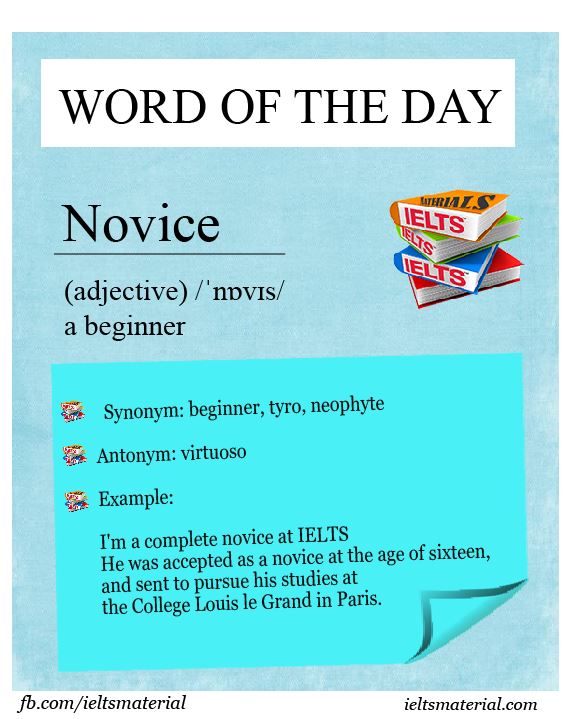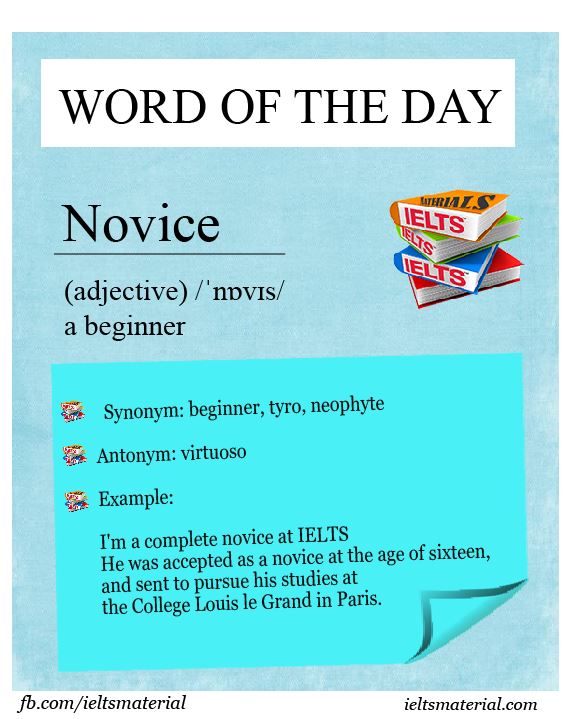 Main IELTS Pages:
This website is to develop your IELTS skills with tips, model answers, lessons, free books, and more. Each section (Listening, Speaking, Writing, Reading) has a complete collection of lessons to help you improve your IELTS skills.
Get all the latest updates/lessons via email:
Subscribe for free IELTS lessons/Books/Tips/Sample Answers/Advice from our IELTS experts. We help millions of IELTS learners maximize their IELTS scores!
Subscribe to IELTS Material to receive the latest lessons