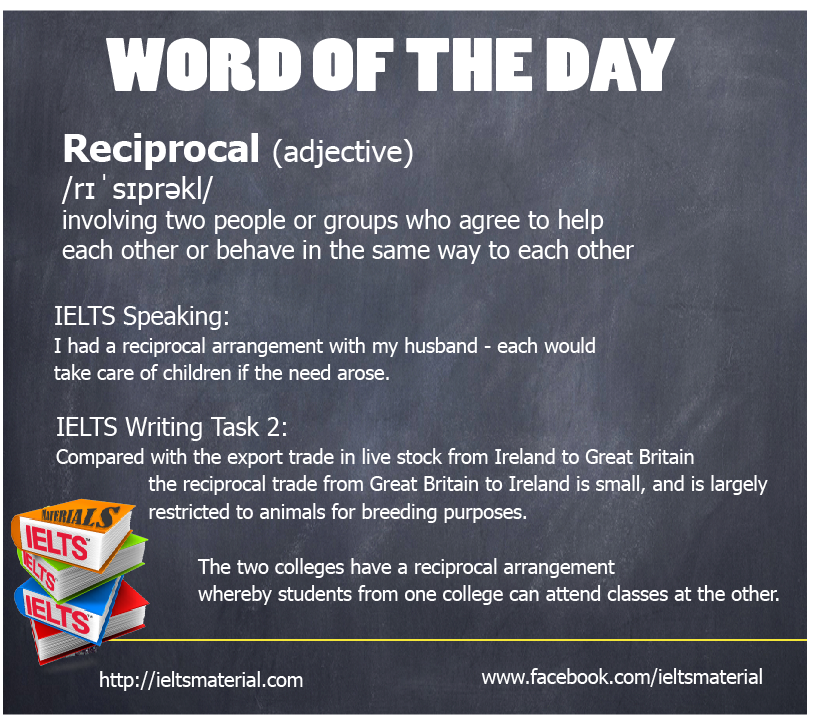 Word of The Day – Reciprocal
RECIPROCAL – WORD OF THE DAY (for Speaking and Writing Task 2)
Reciprocal (adjective)
/rɪˈsɪprəkl/
involving two people or groups who agree to help each other or behave in the same way to each other
IELTS Speaking: 
I had a reciprocal arrangement with my husband —each would take care of children if the need arose.
IELTS Writing Task 2: 
Compared with the export trade in live stock from Ireland to Great Britain the reciprocal trade from Great Britain to Ireland is small, and is largely restricted to animals for breeding purposes.
The two colleges have a reciprocal arrangement whereby students from one college can attend classes at the other.