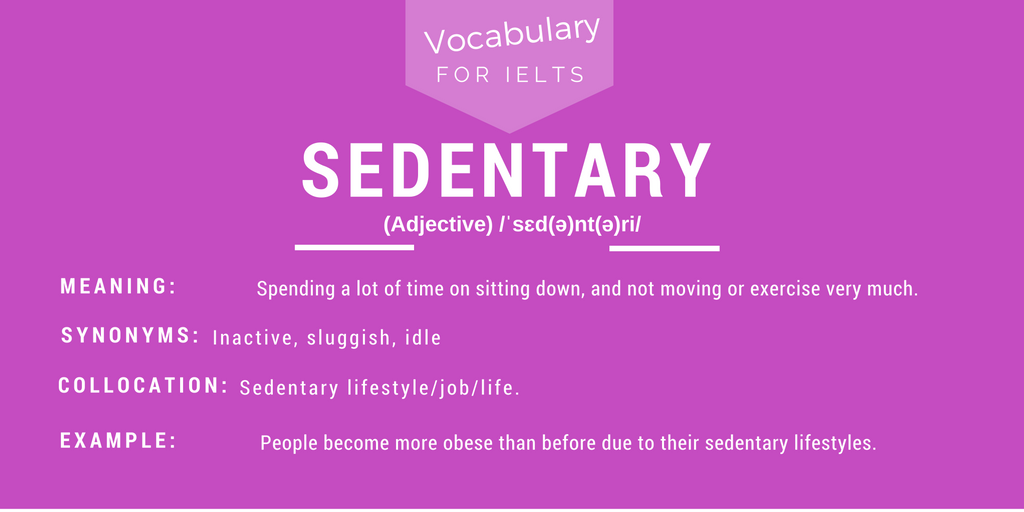 Word of the Day – Sedentary
Sedentary – Word of the Day for IELTS Speaking & Writing
Sedentary: (Adjective) /ˈsɛd(ə)nt(ə)ri/
Meaning:
Spending a lot of time on sitting down, and not moving or exercise very much.
Synonyms:
inactive, sluggish, idle. 
Antonyms:
activated, energetic, moving.
Collocations:
Sedentary lifestyle/job/life. 
Example:
Actually, I don't like this job too much. I've sat down and kept my eyes glued to screen whole day, so it's definitely a sedentary job.
People become more obese than before due to their sedentary lifestyles.