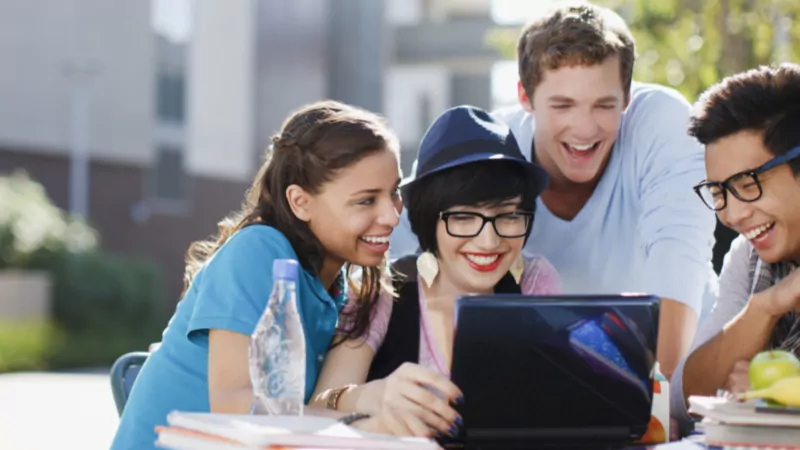 Word – Vociferous
Vociferous – Word of the Day
Meaning
(adjective): Offensively loud and outspoken; Being noisy and vocal about opinions.
History: 
History dates back to the 1660s, the word Vociferous was used. The term 'Vociferous' means to yell or shout or vigor of any kind. It is derived from the Latin word 'Vociferari,' which means to cry out offensively. It implies a vehement shouting or calling out due to high spirits and anger. 
Usage:
1. Adjective Examples – Vociferous:
A vociferous debate took place, when the society building was demolished. 

Students were Vociferous about their incompetent teacher to the principal as she couldn't handle them properly. 

After a Vociferous protest in the council, the members withdrew their case. 

Mr. Rohit was one of the most Vociferous critics among the president's stance.

The teacher's vociferous complaints alarmed the parent.
2. Noun examples – Clandestineness/ Clandestinity:
The clandestineness in his business made people doubt its reliability. 

It is complicated to maintain clandestineness with so many people surrounding you. 

Rose had told her kids that doing things in clandestineness will land them in problems. 

People who do their work in clandestinity will often feel the guilt within themselves.  

The hospital could not afford to maintain the clandestinity of its patients. 
3. Adverb Examples – Vociferously:
One of my family members vociferously started talking about the hospital's hygienic conditions.

My mother vociferously supported me when an argument took over the tournament finals. 

When my father announced his wish to quit his job, my mother vociferously opposed him.

The crowd insisted on criticizing the moves of the government vociferously so that they can change their decision. 

Roy is an introvert, but if you try to take him for granted, he'll react vociferously.
4. Noun Examples – Vociferousness:
Many people were surprised by the vociferousness of the students supporting the farmers. 

Until the problem is solved, her vociferousness regarding the situation will remain uninterrupted. 

The fans showed their vociferousness when the authorities canceled the celebrity event.  

Mr. John is very famous amongst his colleagues as he shows his vociferousness towards environmental pollutants. 

Students didn't value the teacher's complaints as they're used to his vociferousness.