How to Choose a University to Study Abroad
Zuhana,
Updated On
"We have nothing to lose and a world to see". As with most life-changing decisions, it all comes down to the choice you make, starting from one of the first adult decisions of choosing a career path. After contemplating different factors, you finally decided to fly overseas for your dream degree. But, when you look at the abundance of courses and Universities, you might be flooded with questions stemming from a confused state of emotions.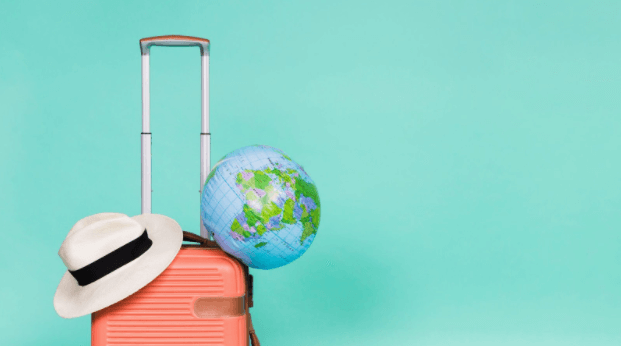 Don't worry; we will take you in the right direction to choose an ideal university for your personal and professional growth. Here are some questions with tangible solutions to help you make sense out of the blur. 
1. How do you shortlist a country for your study abroad?
Several factors come into play while deciding which country to move into. You can start by comparing the foreign country with your home country. List out the merits the host country has over yours in terms of educational standards, job security, and quality of life. If you want to take up technical careers, look for a metropolitan city with a start-up culture and technological hubs. If history is your niche, a town with a rich heritage and culturally immersed inhabitants may be well suited. The location advantage helps you land a secured job.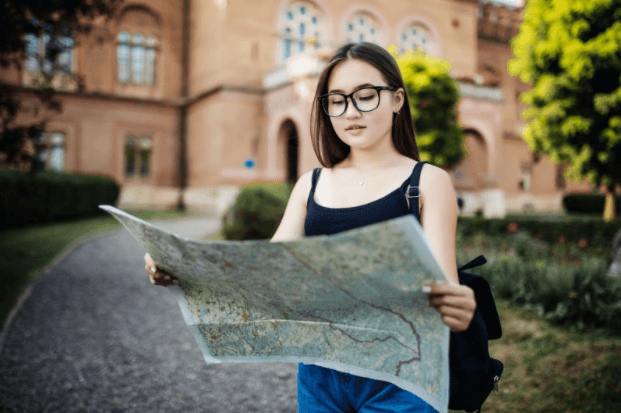 Apart from the technical aspects, reflect if you can enjoy and have the time of your life there. Learn about the general living standards, climate conditions, and economy of the country. Find out about the social setting and how immigrants are treated. Go for cities that are diverse in people and culture since you will feel more welcome there. You may also inquire about the visa policies to know how long you can stay back after the studies.
2. How do you pick a course?
Check the content, availability, and future prospects of the domain you want to major in. Educate yourself on the different types of courses. Measure your aptitude and interest in each domain to find out which course suits you best. Reflect on your existing skillset and work experience and decide the prospects for your career growth. Do your homework before the actual classes start; read student blogs and talk to seniors to get a clear idea.  
Visit the department pages and have a clear idea about the course curriculum. Keep an eye on the mandatory courses for your intended major. Get into details about the lectures, assignments, major projects, workshops, internship possibilities, cross-border projects, scholarship options, and fee waivers. The key is to choose a course you will enjoy and would like to put the effort in. Always remember: never compromise with the program just for a reputed University or a fancy city. 
3. What do you look for in a University?
Once you choose the course and place, collect data about Universities in that country that offer your desired course. Do not choose the first University you set your eyes on. Get your hands on as many sources as possible and do extensive research to gain an objective. Use well-acclaimed and professional web platforms to carry out your search. 
Look for international ranking and accreditation, and consider the brand value of the University while estimating its place in global education standards. Learn about the life of international students on the campus. Check if the University has an active international community and how the students are treated on the campus.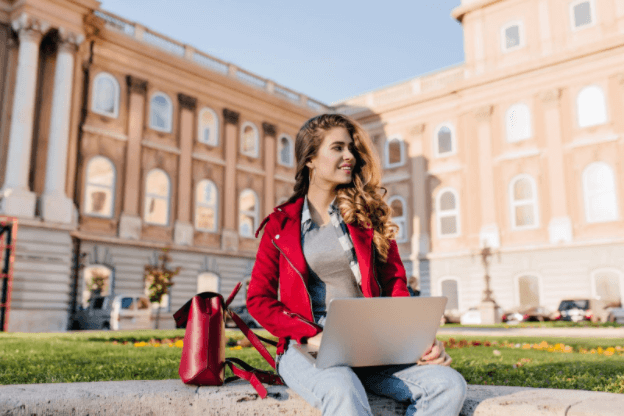 Make sure medical care and support groups are efficient enough to nourish a homely environment for the students. If possible, visit the campus on open days and interact with teachers and students to get a clear idea about the campus.
4. What are the cost and standard of living?
Estimate expenses for major causes like tuition fees, student accommodation, transportation, meals, study materials, healthcare, monthly recreations, house parties, and travel. Learn about the local lifestyle and the standard of living. Explore the different options of educational loans and student scholarships, and check if they cover health and travel insurance. Apply for international exchange programs, which are funded mainly by the home government or the host government. 
Actively look for ways to save money. Work part-time outside the college hours or volunteer to teach juniors to earn a few bucks. While looking for student hostels, having a budget in mind helps you find the options that fit you best. Many UK cities like Fallowfield, London, and Roehampton have affordable student housing near Universities with customized spaces and amenities for students.  
5. How can you find student accommodation?
Getting a student accommodation is as challenging as getting an admission letter. So, research about the place's housing situation; comfort, cost, and availability. Most of the foreign cities have both on-campus and off-campus housing for students.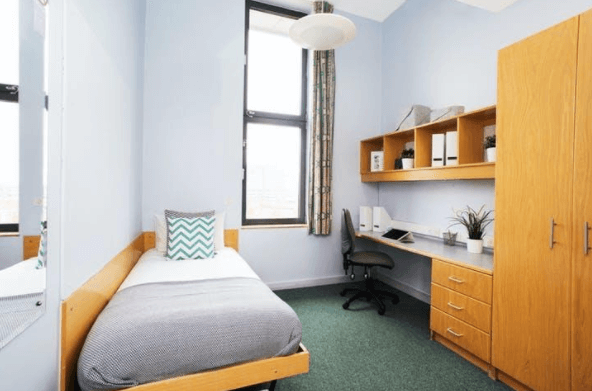 University dorms, private housing, and homestay are the most popular modes of housing for international students. AmberStudent offers end-to-end support to choose from a plethora of options, covering all the major Univerisites like BPP University, University of Kent,  University of Bradford, and University of Nottingham, to name a few.
Look into the facilities and amenities included in the bill like water, electricity, internet, TV license, gas, laundry, kitchen, and bathroom supplies. Always rely on trusted accommodation providers to stay free from fraudsters.
6. How do you get first-hand reviews?
The most genuine and reliable sources of information about a University are its students. Don't hesitate to reach out to people who are studying or have studied in prospective colleges. They can give you a first-hand review of the course, general life, and the difficulties during their student life. They can also assist you with several administrative works. Connect to seniors or alumni through different platforms like Facebook, Instagram, and LinkedIn.
Find out about their overall experience and get feedback about academics, the usability of certificate/degree, recreational activities, clubs and student communities, food and travel, expat lifestyle, career prospects, support groups, student housing, and city life. They can get you in touch with trusted student accommodation providers since most students struggle with it. Ask relevant questions and save yourself from the hassle of moving. 
7. Do you satisfy the admission requirements?
As you shortlist potential Universities abroad, keep an eye on their website and note the tentative time of application deadlines. Before you apply, verify that you satisfy the eligibility criteria and have all the relevant documents in hand. The primary factors for any application are a well-written motivation letter and a statement of purpose stating all the key points. It's always advised to have a recommendation letter from a former teacher or mentor when you apply abroad. Keep all the academic transcripts and identity proofs in hand before you apply. 
Most of the Universities have a minimum GPA they prefer from the applicants. Some may also need a Language test score, especially when your first language is not English. Make sure you have training or experience in the relevant fields of study. Stay resourceful by attending short-term courses, workshops, or webinars.
8. What are the job and placement opportunities?
No one wants to roam around a foreign land jobless and broke after graduation. Many Universities assure a placement after course completion. Explore the internship and placement opportunities in the University. If there are companies near the University, it is an excellent opportunity for the students to interact with industry professionals early in their careers.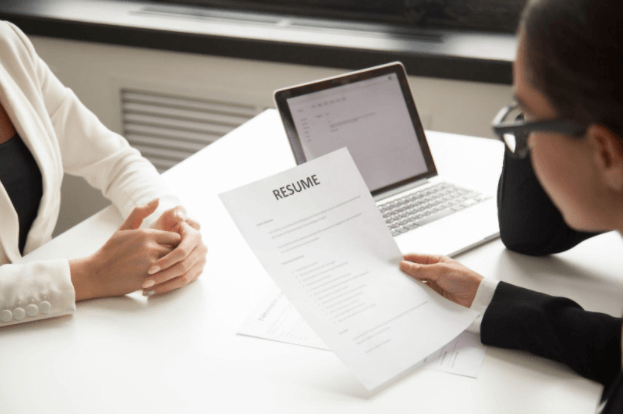 Check the job status of alumni on LinkedIn and Facebook to have an idea of the different career paths you can land on. Compare the career scope to that in your home country if you wish to return after a few years. 
Along with securing a stable job, you should focus on growing as a person by brushing up the soft skills. Enquire about the different options available for the students to learn and grow out of their regular classrooms. 
How can Amberstudent help you?
We at AmberStudent are devoted to giving you the best experience and option for student accommodation worldwide because we apprehend its value. We have upgraded ourselves continuously with the COVID policies and would be more than eager to assist you in those.
Also check :