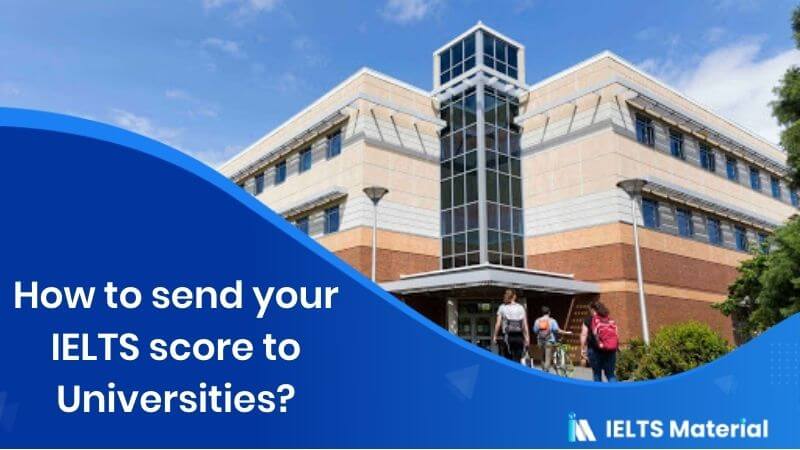 How to send your IELTS score to Universities?
So you took your IELTS exam. You are confident you performed satisfactorily. What happens next? What are you supposed to do after actually taking the test? How to send your IELTS score to universities?
After taking the exam, you first get your results in an IELTS Test Report Form (TRF), 13 days after your test date. You can also preview your test scores on the IELTS website 1 week after the test.
Here's how you do it:
Log on to the website — it will differ based on whether you took the IELTS through British Council or IDP
Fill in your details(name, date of birth, passport number, candidate number), and click "Find/Search"
Note: These are your provisional test scores
How to send IELTS test results to universities?
You get one copy of the TRF for personal use and up to five other TRFs for sending to your preferred universities and scholarship bodies. You can pick any five recipients(universities/scholarship bodies) for these five TRFs either while registering, or after you get your scores.
Recommended IELTS score reporting procedure:
Now here's the deal. If you pick the first option, the university might get the scores even before you do. And that could be scary. That's why we here at IELTSmaterial recommend that you take the second option so that you know what score you're sending.
Bear in mind, all this will happen within one month of taking the test.
All about IELTS TRF:
Your personal TRF has a security system that prevents you from copying it or tampering with it in any way. The mode of sending your score(post, courier, or electronically) varies from university to university.
You can also request additional TRFs(ATRFs) more than one month after taking the test if you wish to submit your score to more than five institutions.
Here's what you'll be paying for sending your TRFs:
Sending them by Post(Airmail): It will cost you INR 400 to send an additional TRF to every university. Neither the British Council nor IDP is responsible for the successful delivery of each form. We do not recommend this option.
Sending them by courier: It costs INR 1500 for you to courier each ATRF. Once a form is dispatched, you will receive a tracking number so that you can track the report at all times.
Sending them electronically: Sending the first five TRFs is free if you choose the electronic mode. After that, you will be charged INR 250 for every Additional TRF(ATRF) you apply for. This is the best option.
You can go through the websites of your ideal universities to find how they accept your TRF score.
IDP will process your ATRF request in 7-10 working days.
Also check :