Adversity –  Word of the Day for IELTS Speaking & Writing
Adversity (Noun) /ədˈvɜː(r)səti/
Meaning: A situation in which you have to face a large number of problems that is likely cause by bad luck
Synonyms: affliction, mischance, reverses
Collocations:
Face/overcome adversity
In the face of adversity
Example:
For IELTS Writing:
She has overcome a countless adversities and setbacks before becoming a famous person.
For IELTS Speaking:
Peter shows his courage in the face of adversity, which makes people to admire him.
Keep polishing up your vocabulary for IELTS. You are guaranteed to get a high score in IELTS if you have a proper grasp of vocabulary because it makes up 25% of your mark in IELTS writing and speaking, and also plays an essential role in IELTS Listening & Writing. So, stay tune for our daily post: Word of the Day for IELTS Speaking & Writing. 
If you have any questions or come up with any useful vocabulary for the IELTS test, please let me know in the comments below or on the Facebook page.
The best way to keep up to date with posts like this is to like us on Facebook.
Click here to return to the homepage, or click one of the links below to check out more great IELTS stuff.
The following two tabs change content below.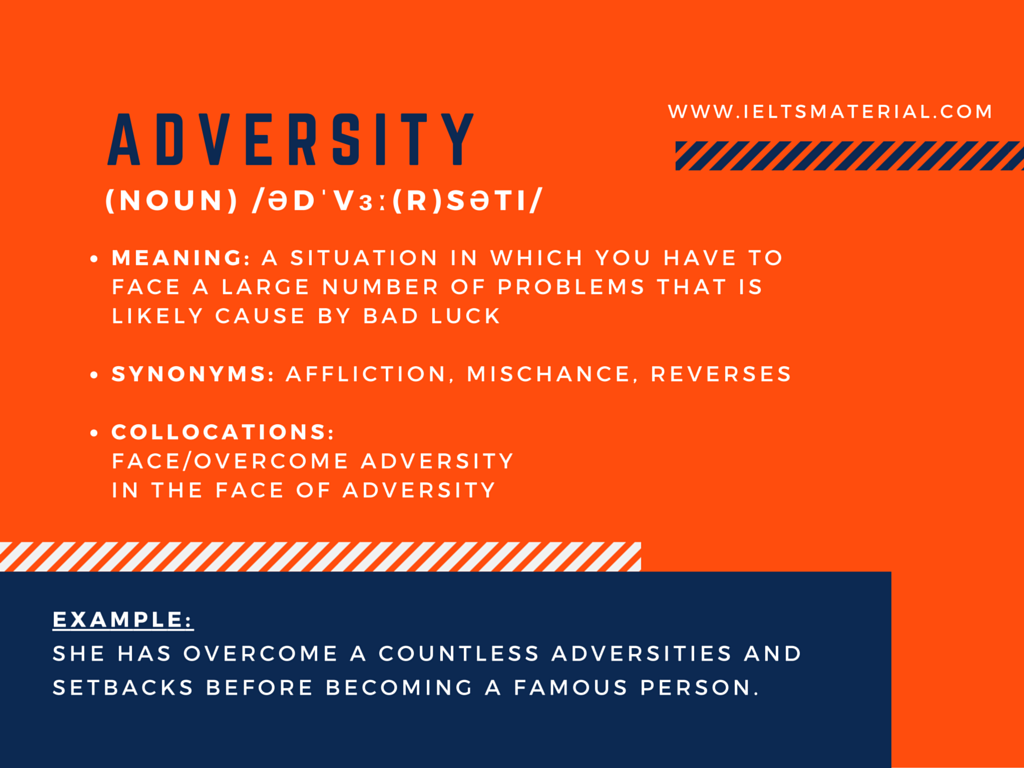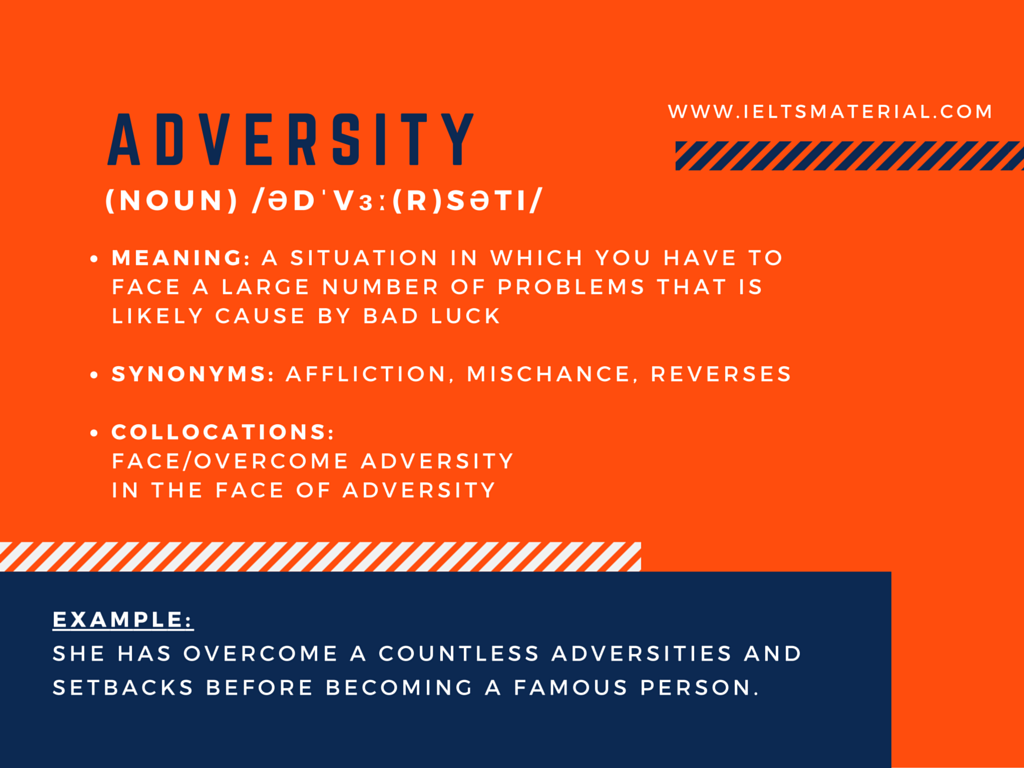 Main IELTS Pages:
This website is to develop your IELTS skills with tips, model answers, lessons, free books, and more. Each section (Listening, Speaking, Writing, Reading) has a complete collection of lessons to help you improve your IELTS skills.
Get all the latest updates/lessons via email:
Subscribe for free IELTS lessons/Books/Tips/Sample Answers/Advice from our IELTS experts. We help millions of IELTS learners maximize their IELTS scores!
Subscribe to IELTS Material to receive the latest lessons