3 Brilliant TV Series To Improve Your IELTS Speaking, Listening & Pronunciation (Part 1)
Janet,
Updated On
Top 3 Movies/TV series for IELTS learners (part 1) to improve IELTS Speaking, Pronunciation, Accent, Vocabulary, Listening, etc.
Are you tired of your IELTS Listening, Speaking and Pronunciation books and hoping to find an entertaining way to learn IELTS?
What will you do when you are bored to tears with textbooks, homework or magazine articles?
Well, we have great news for you. You just need to sit back, turn on the below Television Series/Movies and chill out.
IELTS Actual Test Questions (February-March 2023)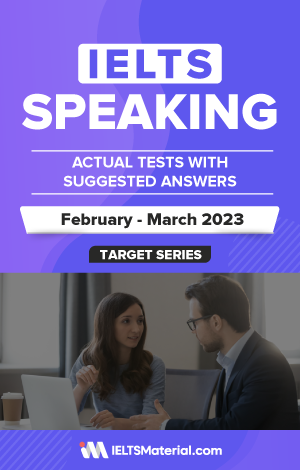 4.8 of 5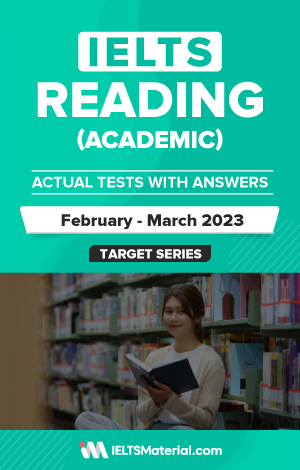 4.6 of 5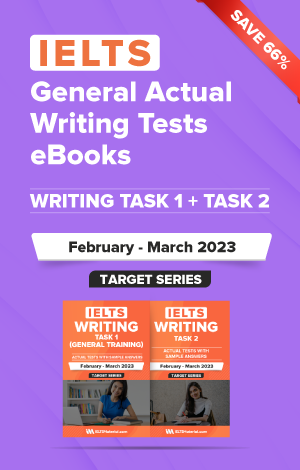 4.8 of 5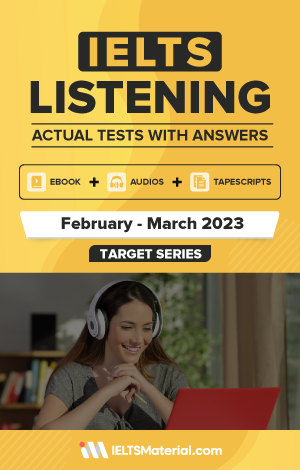 4.8 of 5
Below is a list of series/ movies that have been (or are still) popular recently. Read about them, choose any that you are interested in and start watching, learning English effortlessly, and improve a great number of aspects like vocabulary, pronunciation, accent, flow and even grammar in some cases! Proper enunciation of vowels and consonants, related speech, rhythm, word and sentence stress, parsing, and intonation are all aspects of pronunciation. It entails the flow of discourse with proper stopping for word and sentence emphasising.
If you find the same books and materials boring to prepare for IELTS Exam you can make use of these TV series which will be interesting and you can practice efficiently. Given below are the 3 TV series that you can refer to. These can help to improve all the sections – listening, reading, writing and speaking.
The Big Bang Theory (2011 – Now)
The show is an American sitcom (situation comedies) primarily centred around five characters Leonard (Johnny Galecki), Sheldon (Jim Parsons), Penny (Kaley Cuoco-Sweeting), Howard (Simon Helberg) and Raj (Kunal Nayyar). This series premiered from 2011 and has ten seasons.
If you are a confessed geek, then this series is definitely for you. The geekiness and intellect of the four guys are contrasted for comic effect with Penny's social skills and common sense. Leonard and Sheldon are two geeks whose life is turned upside down when Penny moves in across the hall. The socially awkward pair are forced to interact with the outside world with hilarious results! Raj and Howard spend their days navigating the complicated social scene including relationship mishaps, not being able to talk to girls and an obsession with comic books.
Why you should watch this series to improve your IELTS skills?
For English learners this is perfect, there are lots of different American accents, everyday slangs in context to learn and study as well as an Indian accent from Raj. You also get to see how Raj deals with speaking English as a second language with native speakers! It's such a hilarious sitcom and you don't even need to understand everything that's being said to understand what's going on because the actions are clear.

This is the series that has taken the world by storm and is widely regarded as the Friends of the modern generation.
Watch online
Friends
Friends is an American television sitcom which was originally aired on NBC from 1994 to 2004, lasting ten seasons. Everybody knows Friends and it definitely couldn't be missed in this list. It's also an extremely accessible series and can be found on most streaming sites due to its age. It is still as fantastic as ever and very addictive.
The show is centred around six friends Ross (David Schwimmer), Chandler (Matthew Perry), Joey (Matt LeBlanc), Rachel (Jennifer Aniston), Monica (Courteney Cox), and Phoebe (Lisa Kudrow) who are connected with each other as blood relations, roommates, neighbours and old high school friends.
They all have their own story and battle with tough jobs, complicated relationships and life in the big city. The moral of the show is that they have each other to get through it all, no matter what is thrown at them! In parts of the show, there are also British accents to listen to and understand.
Why "Friends" can be a perfect series for IELTS learners?

This is a funny show and the jokes are very obvious which means you don't have to understand English perfectly to get what is being said. The characters of the show are all very different and you can learn some excellent English to help you communicate with your friends.
The language is conversational and you'll also learn how to understand basic humour through dialogues. The speed of the dialogue also appears to be much slower and clearer than many other sitcoms, which makes it easier for all of you trying to learn English.
Watch Online Top 15 Funniest Moments in "Friends"
Watch online
How I Met Your Mother
HIMYM is one of the most successful ongoing sitcoms not only in the United States but all around the world. This sitcom was originally aired on CBS from September 19, 2005, to March 31, 2014. This is an interesting and funny series. In the beginning, it's a little bit difficult to understand because it's set in the future–in the year 2030. However, once you get used to the idea of a show being set so far ahead of time, you'll really enjoy it!
The main character is Ted Mosby, along with his 4 friends (Barney, Robin, Marshall, and Lily ). This sitcom will tell us about their lives in New York City, focusing on their love life, work and of course their favourite free time activity: sitting in their favourite bar.
Why "How I Met Your Mother" is a great sitcom to improve IELTS Speaking, Listening and Pronunciation?
Despite the complex time issue, this is a very easy series to understand once you get hold of the idea of it. There's a narrator throughout the series (Ted) and this helps.
Besides that, it is a hilarious sitcom. It's an entertaining one and uses a lot of modern American expressions and humour/everyday language/slang such as "high five," "legendary". This is also a great series to watch to understand American culture regarding dating and romance.
Tips to boost your IELTS score with movies :
Make the most out of the movies you watch by following the following steps:
Watch the film all the way through in English only (no subtitles).
Watch it again in (scene by scene) in English with English subtitles. Repeat scenes as necessary to improve your speaking and pronunciation
If you're still struggling to understand the gist of the film, watch it again (scene by scene) in English with your language as sub-titles. Repeat scenes as necessary.
As a last resort, watch it again in your language through with English subtitles.
If you aren't bored to death of it, please watch it again in English all the way through with no sub-titles. Remember to rewind and pause whenever you can't catch the words. This can be annoying at first, but once you get used to the language you will be able to follow the show much more easily.
Watching this with friends is much more fun.
Choose a role and act the whole thing out (mimic his/her accent, intonation while the film is playing).
Record yourselves doing some short scenes to compare your voice recording to the actors' pronunciation. (You can stick it on YouTube)
Bear in mind that you should keep a notebook next to you to make note of any new vocabulary, idioms, everyday language, phrases, new expressions for the IELTS speaking test.
The root of successful language learning is undoubtedly motivation. If you are motivated, determined and have a clear aim, success is almost guaranteed. Of course, it will take you lots of time, focus and practice.
Let's choose any sitcom/show/movies from different worlds of TV series that interests you to escape into it to learn and improve Vocabulary, Pronunciation, Intonation, IELTS Speaking skills most enjoyably and effectively.
For more such interesting tips and tricks so that you enjoy your journey of preparation, register yourself for our
IELTS online classes
Also check :