How to Write a Letter Asking for Information?
Whitney Houston,
Updated On


Limited-Time Offer : Access a FREE 10-Day IELTS Study Plan!
How to Write a Letter Asking for Information?
In IELTS Writing General Training, there are three different types of letters: formal, semi-formal, and informal letters which fall under the Writing Task 1 General book of test. If you find the question is a formal letter, you need to write in a professional or formal tone. One of these letters is a request for some information.
Before you start writing, you should know what type of letter it is, so that you can form sentences according to the required tone and style. If you are writing a letter to a manager, employer, or any person with whom you are professionally related, then this letter is formal. If it is someone you are familiar with and isn't that close then it becomes semi-formal. However, when you are to write a letter to your friend with whom you are personally related, then this letter type is informal.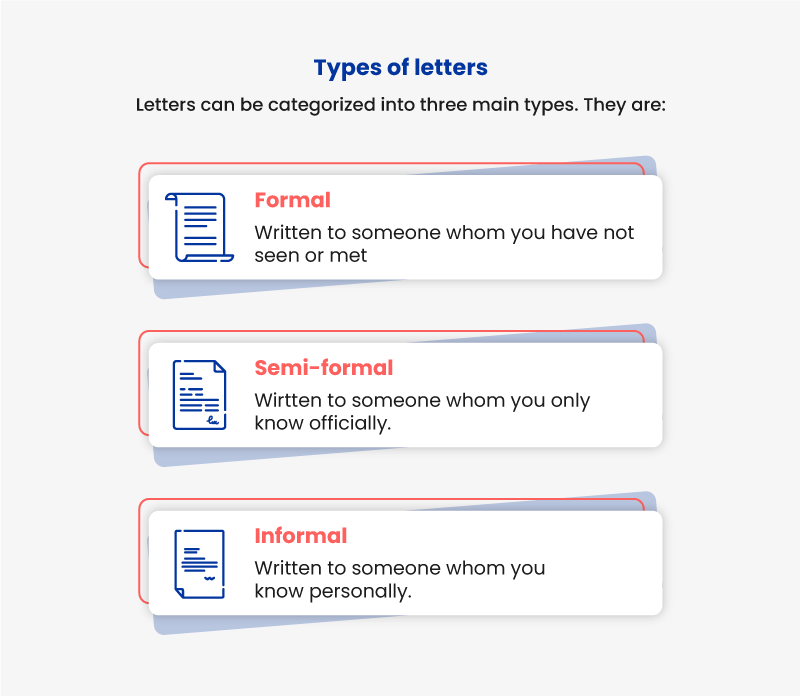 Formal Letter – Requesting Information
Question:
You have decided to study abroad for which you want to avail of the facility of a bank loan.
Write a Formal letter to the bank manager requesting information about the bank loan and in your letter, write the following:
Why you are writing the letter
What is the amount of bank loan you need
When you are able to repay the loan
In this writing prompt, the examiner is asking you to write a letter to request the bank manager for some information. As the letter is to the bank manager, it is a formal letter.
Once you know what is asked of you, you should now structure your letter.
Steps on how to write a formal letter while requesting information:
Identify letter – Formal
Write a salutation (Dear Sir/Mam,)
Write the purpose of the letter – first bullet point
Describe the second bullet point
Describe the third bullet point
Write finishing statements (I look forward to receiving your response at the earliest.)
Sign-off (Yours faithfully,)
Useful vocabulary for a formal letter while requesting information
I would like to request
I would like to suggest that you can
I would be grateful if you can
I would like you to kindly
I am entitled to request that
I was wondering if it would be possible for you to
Also check :