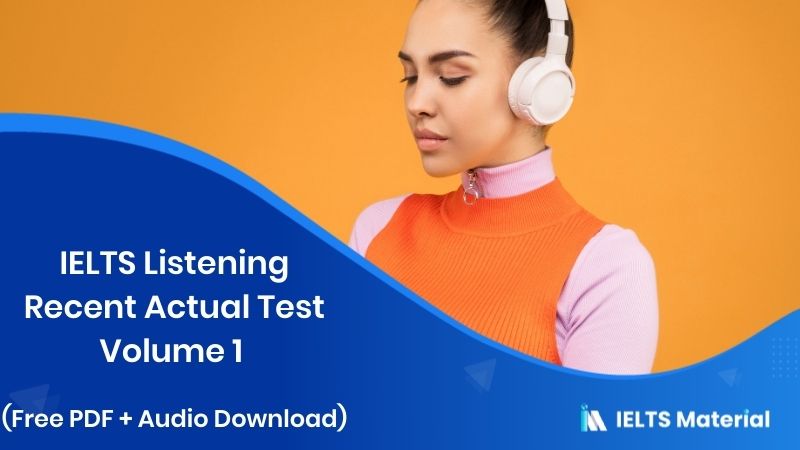 IELTS Listening Recent Actual Test Volume 1 (free PDF + Audio download)
'IELTS Listening Recent Actual Tests' includes all IELTS listening tests which were in the actual IELTS examinations from 2007 to 2014.

You should practice on these tests because:
+ Firstly, these are extracted from IELTS question banks. Therefore, you will probably get these tests in your actual examination. This statement can be proven by the attached index indicating the dates, in which these tests were taken.
+ Secondly, when practicing with this book, you can evaluate the possibility of how difficult IELTS Listening Part is in the actual exam and about the common traps. Another important point is that these real tests are much more tricky and difficult than the ones in the IELTS Cambridge books.
Free Download Here
Download IELTS Listening Recent Actual Tests Mediafire Link
You can also check out IELTS Listening Recent Actual Tests Volume 2, Volume 3, IELTS Reading Recent Actual Tests series and IELTS Writing Recent Actual Tests on IELTS Material website to be well-prepared for the IELTS exam.
Also check :