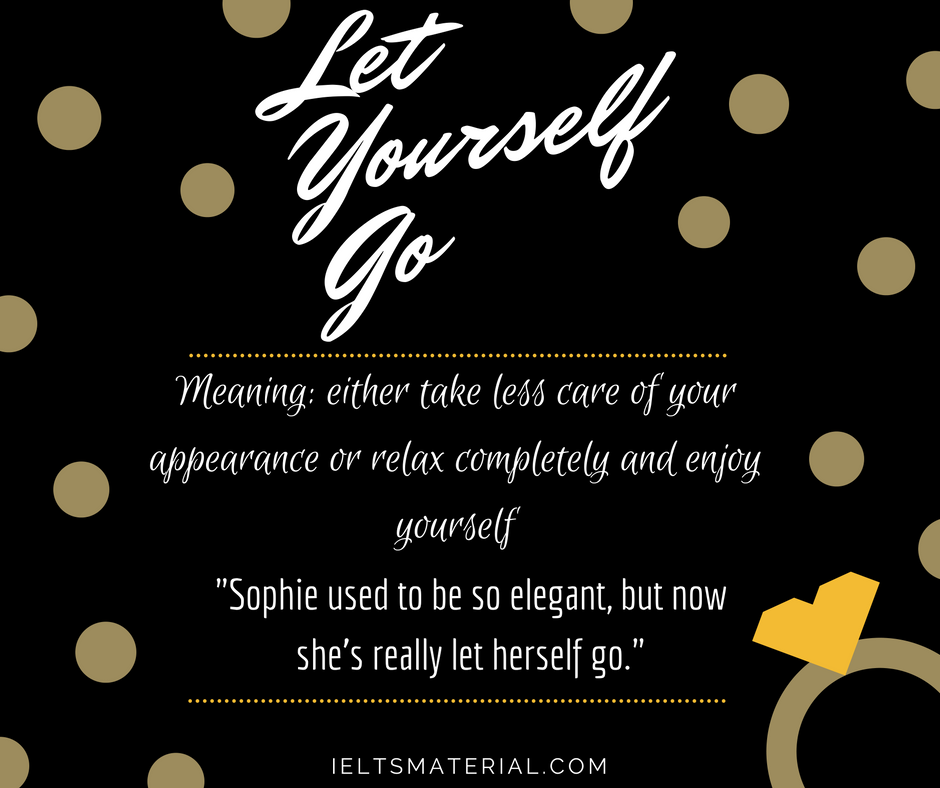 Let Yourself Go – Idiom of the Day for IELTS Speaking
Let Yourself Go – Idiom of the Day for IELTS Speaking
Definition :
Either take less care of your appearance or relax completely and enjoy yourself.
Example :
"Sam has really let himself go since his wife died."
"It is understandable that let yourself go when you've had small kids."
"I love dancing and juts let myself go."
IELTS Actual Tests Questions (February - May 2021) with Answers
Exercise :
The sentence given below contains an idiom. From the given alternatives, choose the one that best expresses the meaning of this idiom.
"Whenever she was depressed, she let herself go and was really a mess."
A. She allowed her appearance to get worse.
B. She left away.
C. She took care of herself .
D. She didn't want to talk with anyone.
Describe the vacation that you really enjoy. Try to use this idiom in your speech. You should say:
– When did you take the vacation ?
– What did you do during this time ?
– How did you enjoy the vacation ?
– And why you really enjoy the vacation ?
Also check :