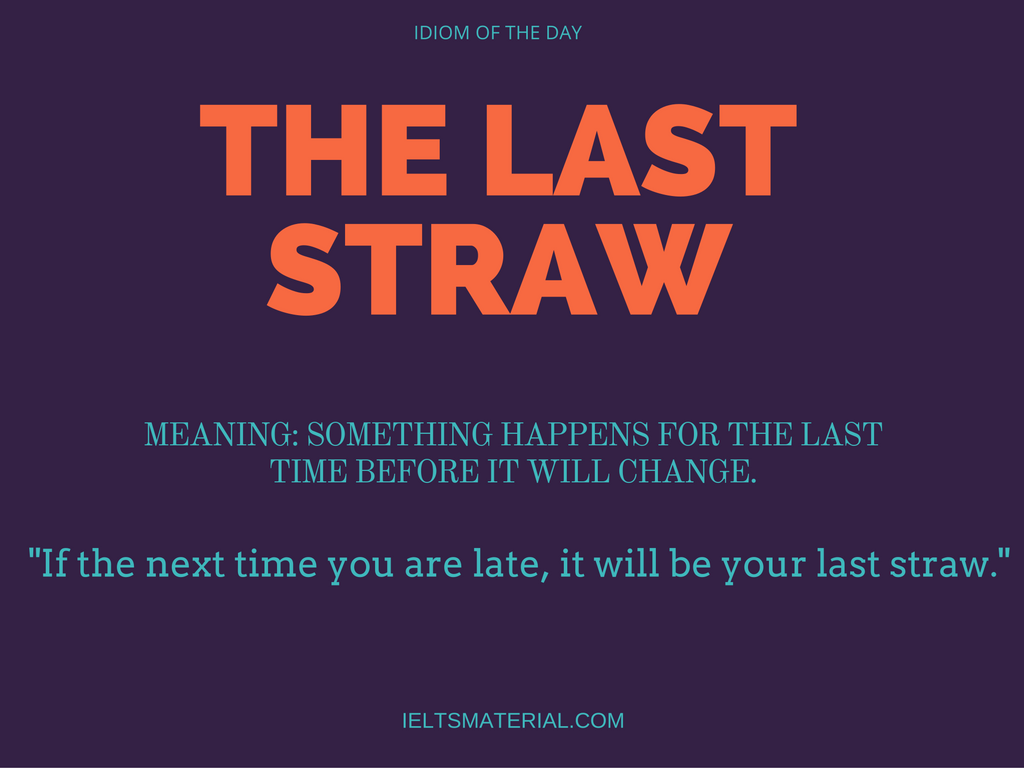 The Last Straw – Idiom of the Day for IELTS Speaking
The Last Straw – Idiom of the Day for IELTS Speaking
Welcome back and the idiom of today is "The Last Straw". Let find out the meaning of this interesting idiom.
Definition :
Something happens for the last time before it will change.
Example :
"I caught you flirting. This is the last straw. I'm breaking up with you."
"I yelled back at my boss today. It was the last straw."
"If the next time you are late, it will be your last straw."
IELTS Actual Tests Questions (February - May 2021) with Answers
Exercise :
Fill the gap: "If you don't change your language, it will be the last ……. I talk with you, Dannie."
A. Time.
B. Chance.
C. Straw.
D. Conversation.
Which is the meaning of "the last straw"?
A. The last thing you can hold.
B. The last time before something change.
C. The last straw you could see.
D. The last chance for somebody.
Also check :