Get well-prepared for the IELTS test by familiarising yourself with the format of the test by doing the official real tests with Official IELTS Practice Materials Vol 1 & 2
Description :
This book is a comprehensive teacher resource pack with a view to help IELTS learners preparing themselves to sit the IELTS test. Written by Cambridge ESOL examiners and material writers with many years of experience in preparing IELTS tests, this pack shows candidates how each of the test is assessed and provides valuable tips. These Official IELTS Practice Materials Volume 1 & 2 offer samples of the Reading, Listening, Writing and Speaking tests with sample answers and examiner comments. The book contains: practice tests for Listening, Speaking, Reading and Writing (both Academic and General Training); Listening, Reading and Writing answer sheets; Listening and Reading practice test answer keys and Listening tapescripts; sample candidate Writing responses and examiner comments; sample candidate Speaking tests and examiner comments. The DVD contains a Listening test, for candidates to practise and film footage of three students taking the Speaking test.

Book Review :
By Solomon Ekundayo:
I needed a book to prepare for my IELTS Exams. I needed something that was precise, concise and also very interesting. This was just the perfect book to read and the CD attached was also very useful. I think this is the ideal book for anyone preparing for IELTS Exams. It is my opinion that the book is really simplified even for individuals for whom English is not their first language. When carefully studied and practised, I believe success is guaranteed both for the academic test and general test.
By Sille Andersen:
If you want to do the best preparation and in the shortest possible time then this is the resource you should get your hand on. Excellent value for money, simple and precise information.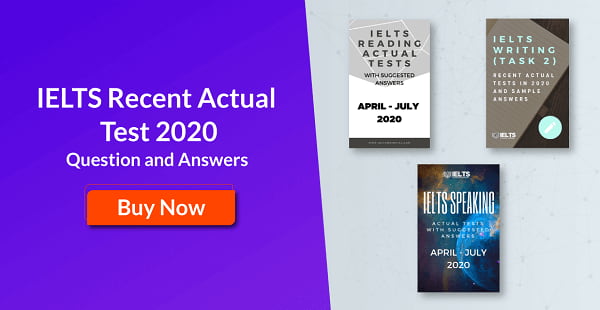 Buy from Amazon :
Ebook:
Buy Official IELTS Practice Material 1 from Amazon
Buy Official IELTS Practice Material 2 from Amazon
Check for more IELTS Books