One Skill Retake: Things You Need to Know About It
Whitney Houston,
Updated On
Introduction
Last year, the IELTS board decided to introduce a new rule which will be implemented from March 2023 and will immensely help candidates in the future if they want to improve their band score. This IELTS new rule is a unique one in which a candidate can take One Skill Retake, which is of their choice.
What is IELTS and why is it important?
First, let us quickly understand what IELTS is before digging deep into the changes that have been made. In order to work, study, or immigrate to a nation where English is the primary language, such as the US, UK, Australia, New Zealand, or any other then you must take and pass the IELTS (International English Language Testing System) exam. It gives you the green ticket to overcoming the language barrier in the said country.
Now you know the importance of it and why one should gain a strong IELTS score, which is crucial since it is required for those who want to work overseas or gain entrance to a reputable academic program. Additionally, your odds are better the greater the band and the quicker you clear it.
A Proper Background: 
Basically, the purpose of the IELTS exam is to evaluate and assess candidates in 4 modules at one particular time. They are as follows:
The IELTS Exam measures each of the 4 modules on a scale from 0 to 9, where the score can be a combination of 6666, 7778, 8887, or an overall score of 9 bands.
Therefore, originally, if a student did not perform well on their test, they have always retaken the full test for all four modules.
Now, however, a student can raise their band score by retaking just one module of the test rather than the entire test, thanks to the new One Skill Retake feature.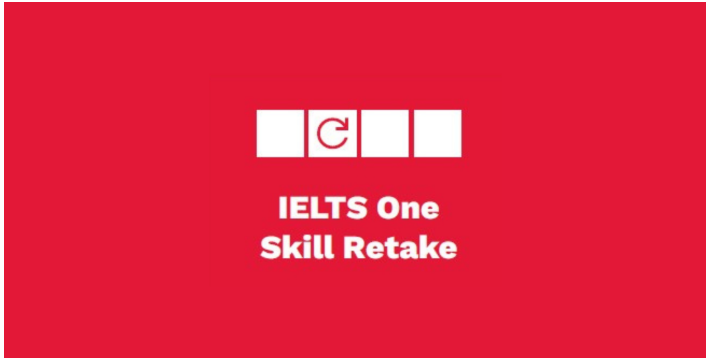 What will happen? And how will you chalk this out?
It is entirely conceivable for a candidate to perform well in the majority of the exam's modules while underperforming in one particular module due to anxiousness, lack of clarity, or a little oversight on their side.
Students will not have to endure the stress of taking the entire exam again because of the new rule, which is fantastic news. They can quietly concentrate on enhancing the one area that is necessary. Additionally, this choice can lead to more people signing up for the IELTS test. Students will have a second chance to demonstrate their full potential during one skill retest.
Students can retake the IELTS for one section starting in March 2023, if their initial score was below their target. It is now possible for students who want to pursue an education overseas to retake an IELTS exam for a module. This choice will be put into practice by the organizing body starting in March 2023.
IDP Education's Mr. Warwick Freelan, MD-IELTS, added that they have heard a variety of worries regarding the test-takers. The students ask for a second chance to retake the IELTS exam for just the one section in which they received a lower score. Students will have more flexibility in satisfying the prerequisites for applying to overseas universities as a result of the implementation of this new rule. Students have the chance to choose this choice in order to achieve the desired band score needed for admission abroad.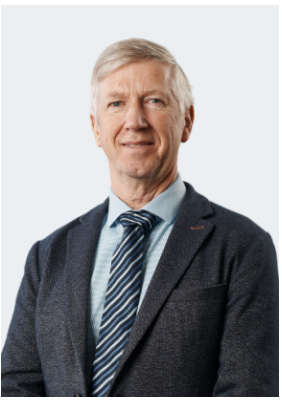 Do you need to pay for One Skill Retake?
The One Skill Retake trial project was launched in Australia in November 2022 and is scheduled to launch in India in March 2023. However, the cost and other specifics have not yet been disclosed, which may be the reason for worry for many people. If candidates want to know each and every update on this new addition, they can sign up for the Study Abroad program offered by IELTSMaterial or book an interactive session free of cost and get hassle-free information from the comfort of their home.
How will the IELTS new rule help from an economic point of view?
Here are a few listed data that will probably make you think more openly:
1 According to figures from the Bureau of Immigration (BoI), more than 6.5 lakh students left India to pursue their education abroad in 2022, surpassing the quantity that had been observed before the pandemic.
2 The number of Indian students choosing to pursue higher education abroad surged from 440,000 in 2016 to 770,000 in 2019 and is predicted to expand even more to around 1.8 million by 2024, leading to an increase in foreign spending on higher education. In contrast, between 2016 and 2019, the number of students in the United States rose from 37 million to about 40 million.
3 Since 2023 is supposed to be the year of recession which will surely hamper the corporate sector heavily, it is wise to alter the decisions and choose to study and upskill rather than facing layoffs as of the general public.
4 Canada is drastically improving the said numbers of express entries. Through Express Entry, 82,880 immigrants will be granted permanent residency in Canada in 2023. This will rise to 109,020 in 2024 and 114,000 in 2025, or around one-fifth of Canada's total targets for admissions of permanent residents.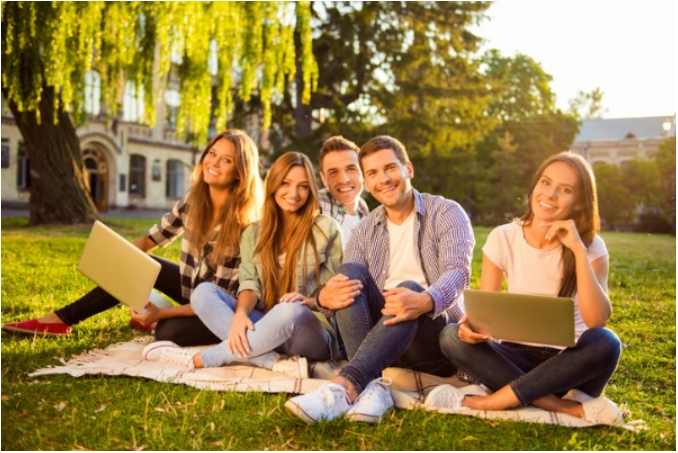 These numbers are staggering in nature and will only increase over time after the full throttle of the "New Rule: One Skill Retake" and will only elevate the chances of more people pursuing a future abroad, a dream that many want to fulfill.
As a result, candidates will now have the option to retake one of the four modules, enabling them to advance more quickly in their educational and professional endeavors.