Celebrity: IELTS Speaking Part 1 Sample Answer
Zuhana,
Updated On


Limited-Time Offer : Access a FREE 10-Day IELTS Study Plan!
In IELTS Speaking Part 1, to answer IELTS examiner's questions in a natural and fluent way, you should focus on one idea only and then expand that idea into a long meaningful sentence using grammar patterns and vocabulary, which can help you get Band 8.0+ for IELTS Speaking.
Let's practice this with some easy questions about a interesting topic: Celebrity.
Speaking Part 1
1

Who is your favourite celebrity in your country?
I guess not only me, but a number of young people have also been highly impressed by her for the past months- Deshauna Barber. She is our 2016 Miss USA and the representative of the USA in Miss Universe taking place in Las Vegas in the same year. After the beauty contests, she became well-known for her outstanding beauty, her amazing characteristics and also her professionalism.
2

Do you like any foreign celebrities?
Absolutely. The person I'm gonna talk about is my bias ever since I was a teenage girl-Miley Cyrus. I guess most people at the same age as I, grew up with Disney Channel and among its successful series, Hannah Montana starring Miley Cyrus would always be on top of my list. Although now she's grown up, I'm still a big fan of her amazing voice and highly inspiring songs.
3

Would you like to be a celebrity? Why?
Well though I've never thought about it, I'm pretty sure that rising to stardom would never be one of my life goals. I appreciate all the efforts that the celebrities, no matter which field they're working on, are making every single day. However, I find myself not belonging to that world, I mean, you never know what's going on when the curtains close, right? So yeah, I don't think I want to become a public figure, to be honest.
4

Do you think we should protect famous people's privacy?
Indeed. As you probably can tell, these days fans, anti-fans and even non-fans are so curious about what their bias is doing. Some are aggressive that they mentally attack their bias by leaving bad comments online. Some even approach them in person on the street, especially the so-called paparazzi. Thus I strongly agree that there should be some regulations to protect the celebrities' privacy.
5

How do celebrities influence their fans in your country?
I think the influence of celebrities on fans is extensive. It's somehow natural to follow our bias and try to be like them. At the first place, it could probably be just physical changes like clothing, hairstyle or makeup. However thanks to the social network, fans and idols are much closer now, sometimes it's just a status away. However, this mental connection is a two-edged sword, meaning the idols actually need to be more careful about their lifestyle or their manners.
IELTS Actual Test Questions (February-March 2023)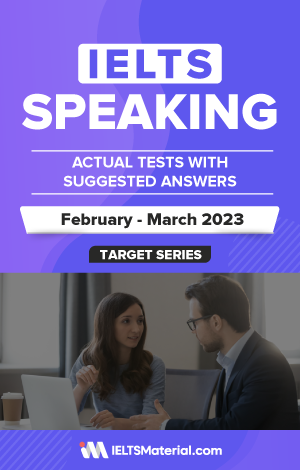 4.8 of 5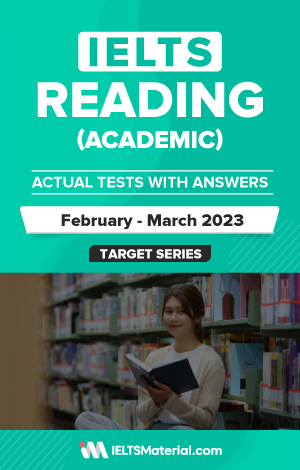 4.6 of 5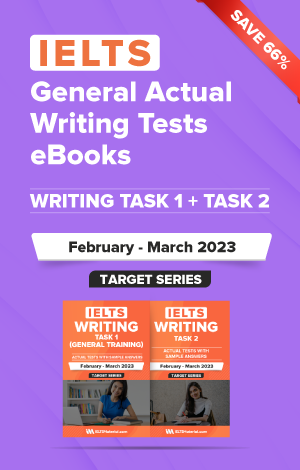 4.8 of 5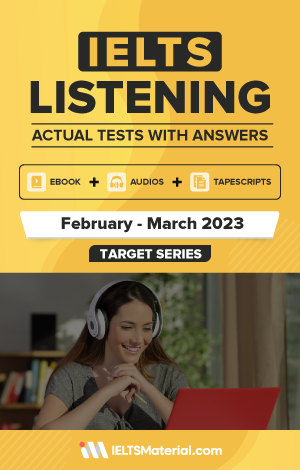 4.8 of 5
Vocabulary
Physical changes: Changes in appearance
Eg:

There are a lot of physical changes happening in the patient's body  

Two-edged sword: Pros and cons
Eg:

This article can be a two-edged sword

Representative: A person chosen or appointed to act or speak for another or others, in particular.
Eg:

Mr.Shah is the representative of the project.

Professionalism: The competence or skill expected of a professional (in terms of personalities, lifestyle, social relationships)
Eg:

The company expects professionalism from each and every employee 

Outstanding: exceptionally good
Eg:

He obtained outstanding marks in the exams this year

Bias: A concentration on our interest in one particular area or subject.
Eg:

A judge shouldn't  be biased

To be on top of the list: To be the highest priority
Eg:

Anushka is considered to be on the top of the list because of her good grades

To be a (big/huge/avid) fan of: To admire Something
Eg:

Rhea is a big fan of Ranbir Singh

No matter: Without much worries
Eg:

"No matter how much I try I m not able to solve this problem" 

To appreciate: Recognize the full worth of/To be grateful of Something
Eg:

We should always appreciate people for their good work

What's going on when the curtains close: The secrets lie behind the showbiz
Eg:

I really doubt whether it's the truth as I don't know what's going on when curtains close

To rise to stardom: To become famous
Eg: After the film "ABC", the actor rose to stardom
Public figure: A well-known and notable person
Eg:

He is completely a public figure

So-called: Used to introduce a new word or phrase that is not yet known by many people
Eg:

The so-called super singer was a disaster in the music concert

Paparazzi: A freelance photographer, especially one who takes candid pictures of celebrities for publication.
Eg:

Mr.John is a paparazzi 
Also check: