Better Writing Right Now Ebook – Francine D.Galko
Courtney Miller,
Updated On
Better Writing Right Now is a step-by-step guide to writing. It takes you from the blank page and walks you through the steps of the writing process so that you can conquer any school writing assignment—including timed essay exams and research papers.
Descriptions:
It also provides tips and formats you can use for writing resumes, cover letters, general business letters, memos, e-mails, and reports for work. Along the way, you'll learn basic writing skills, and you'll gain the confidence you need to succeed in any situation that requires you to write.
IELTS Actual Test Questions (February-March 2023)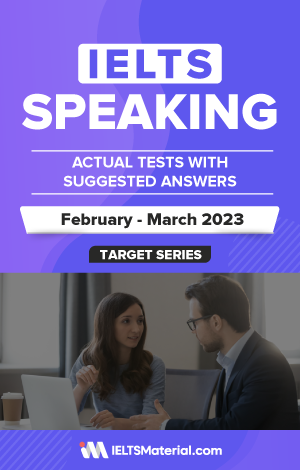 4.8 of 5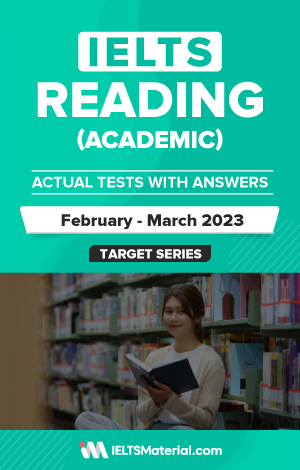 4.6 of 5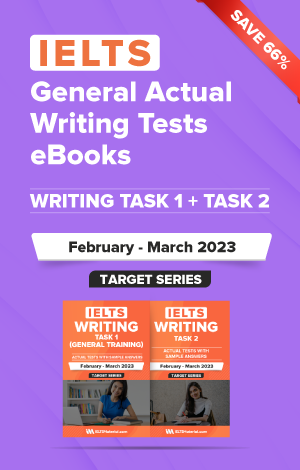 4.8 of 5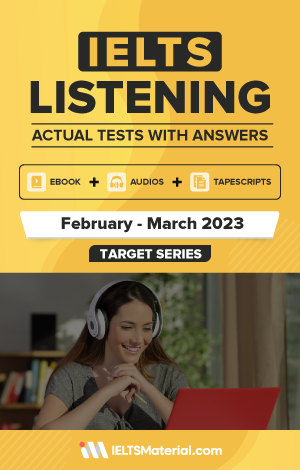 4.8 of 5
This book gives you more than the information you need to become a better writer. It also gives you example after example of strategies that work and provides opportunities to practice those strategies. Take advantage of each practice, because here you can safely experiment with techniques and develop expert skills before you have to use them for class, work, or correspondence. Your work in this book can be for your eyes only—so stretch your fingers, stretch your imagination, and don't be afraid to see your writing take shape.
This book was written to help anyone who wants to work on writing skills. If you know very little about writing or you're just not confident when you get a writing assignment at school, this book is the first step to good writing. If you already have a good command of the language, but need some reference points for your writing, or if you're just interested in fine-tuning your writing skills, this book acts as a comprehensive guide for writers. So if you are ready to improve your writing skills—this book is for you!
How This Book Is Organized:
This book is organized into short lessons. Each of the first twelve lessons focuses on one step in the writing process. You begin by learning how to read and understand a writing assignment and then how to develop a topic. The first lessons take you step-by-step through the process of completing any writing assignment. Concluding lessons in this book teach you how to deal with special writing situations—such as timed essay exams, research papers, resumes, cover letters, and other business correspondence.
Each lesson gives you step-by-step information for tackling every kind of writing problem—from writer's block to basic writing mechanics. You'll also find annotated examples of good and poor writing samples and ways you can tell them apart. Then, you're given a chance to practice what you've learned. Answers to the practice sets arc provided at the back of the book, so you can check your work as you go along.
As you work through this book, you'll notice that the lessons arc sprinkled with all kinds of helpful tips and icons. Look for these icons and the tips they provide.
Writing Tip: When you see this icon, you know that practical writing information follows. Many of the writing tips include additional strategics or well-organized reference information that you can return to time and time again.
Test Taking Tip: This icon gives you tips for taking writing tests. Look for these if you are preparing for an essay test or a test that involves open-ended or free-response questions.
Think About It: Extra information and more in-depth discussions arc marked with this icon.
Take a minute to flip through the pages of this book. Then, flip through the pages of another writing book you are considering. See something different?
First off, this book shows you how to conquer writer's block. It provides numerous approaches to writing that you won't find in other books. There's a whole lesson on using graphic organizers—not just charts and tables—to organize your ideas. If you are comfortable with conventional approaches to writing, they're here, too. And this book can be a resource for you long after you've become a confident and proficient writer!
Better Writing Right Now! is a hands-on guide to writing. Unlike many of the other writing books out there, this one involves you. It walks you through any writing assignment you might have—from writing an essay for class to writing a memo for your boss.
Moreover, this book doesn't just tell you how to write better. It shows you how to write better. You'll find page after page of examples of strategics that work. They're not just described—you actually see them in action. You'll also find examples of real writing with callouts that show you the strategics and steps behind the finished product—this way you can sec the writing process at work.
Writing is a lifelong skill that you will use in school, at work, and in your personal life. With this book, you'll bccome a more proficient and confident writer. So, go ahead, write better right now!
Free Download Here:
Download Better Writing Right Now Ebook – Francine D.Galko
Also check :