Top 10 IELTS Coaching Centers in Faridabad
Janice Thompson,
Updated On
Some people, due to the need for better exposure, while some, due to a lack of opportunities in their country, want to get to the nation they dream of. Of late, people applying for a foreign country for various reasons have dramatically increased and so have the number of IELTS and other standardized tests' applicants. The IELTS exam is considered to be one of the most popular English language assessment tests with a considerable number of applicants across the globe.
IELTS coaching in Faridabad
The IELTS exam calls for one's dedication and grit before one should even think of preparing for it and this comes only with an environment of consistency. When we talk about the coaching centres, Faridabad is one such hub where the best of the institutes are available, which have got their names recorded in delivering the best results in the past when it comes to the IELTS exam and other such standardized tests. This city in the state of Haryana has always been in the good books when it comes to preparatory arrangements for these exams.
List of top 10 IELTS coaching centres in Faridabad
Faridabad has been paving the way for many coaching institutes that keep on burgeoning now and then. However, many aspirants get puzzled about culling the best one. Understandably, one should take the best and the most optimum option on the platter. Keeping this in mind, here we bring the top 10 IELTS coaching centres in Faridabad. So, let's explore the best one for you!
1) Kmindz Education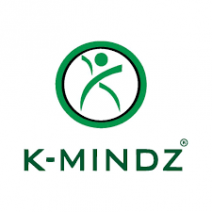 One of the best coaching centres in the city, Kmindz Education, has been a pioneer for IELTS coaching since 2004. With their top-class guidance, refined teaching methodology, and lucid ways of preparing their students for the IELTS exam, they have made a putative benchmark for themselves. Moreover, they also provide thorough counselling sessions for studying abroad and immigration assistance to countries like New Zealand, the UK, the USA, Canada, Australia, and Singapore.
Address: SCF-217, Sector-9, Main HUDA Market, Faridabad-121004 Haryana
2) Elite IELTS Coaching Classes

Elite IELTS Coaching Classes is one of the most sought-after coaching centres in Faridabad. With laudatory reviews for their excellent results in the IELTS exam, they are one of the best alternatives available for the aspirants in the city. Their pedagogy, regular mocks, feedback sessions, and one-on-one counselling for the betterment of the students' performance earn them a place of repute in this list. Affordable and economical pricing is yet another reason they have garnered esteem among the aspirants.
Address: F-28, DLF center point, Sector-11, Mathura Road, metro pillar no. 845
Faridabad, Haryana 121006
India
3) The Impact Language Training & Immigration Services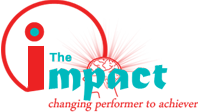 Since their inception in the year 2012, they have been persistently performing well in the field of IELTS coaching, and the reason for this has been their efficacious approach. Right from the preliminary assessment that an enrollee has to appear for to determine his/her current score (band) to rigorous mocks and practice assessment, they have come a long way in these nine years. They have various courses and versions for different programs such as IELTS mock, IELTS comprehensive, etc.
Address: SCF-117, First floor, Part-1 Huda Market, Shiv Colony, Sector 19, Faridabad, Haryana 121002
4) Jamboree

Jamboree was established in 1993 and has been bequeathing the IELTS classes and counselling to the aspirants intending to study abroad. The coaching centre trains the aspirants for various other study abroad exams as well, including GRE, SAT, TOEFL, IELTS, etc. The Jamboree's competent learning environment enhances the student's zeal and grasping power, and their teaching methodology is aimed at excelling the students' preparation. What's best is that the aspirants are provided with one-on-one test discussions and doubt clearing sessions with a distinguished faculty.
Address: SCF 44, Second Floor, Sector 15, Faridabad, Haryana 120007
5) SOEC
Having made a brand name for themselves, SOEC is an excellent IELTS coaching institute. With their in-house IELTS coaching and personalized teaching, they are definitely a go-to haven for IELTS aspirants. They provide help with relevant scholarships, course applications, checking eligibility, guidance & counselling, and a customized curricular framework for the enrollees. Apart from the IELTS, they also prepare for another coveted English standardized exam, PET, and provide profile analysis, visa guidance, admission guidance, and financial guidance facility, as well.
Address: SOEC Immigration Private Limited 5M-116 NIT FARIDABAD
Near cafe coffee day and Patanjali store
6) BAFEL
Established in 2001, BAFEL has been an eminent player in coaching the IELTS examinees. With several laurels and accolades under its name, this coaching network has spanned over various cities citing its tenacity and quality in imparting world-class education to its enrollees. Other than that, it has a plethora of other courses and curriculum aimed at enriching and bolstering the English language acumen. Other facilities include counselling sessions for studying abroad in countries like the US, UK, Canada, Australia, etc. TOEFL and OET are some of the other exams that it trains for.
Address: SCF 58, opp. Nehru College, Sector 16A, Faridabad, Haryana 121001
7) Career Weaver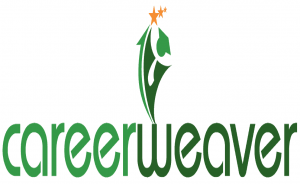 With the best of the best mentors and staff, Career Weaver is an acclaimed coaching institute that has caused a breakthrough in the field of IELTS coaching. With virtuous instructors and counsellors, the institute has been able to amass rave reviews by its students and attendees. Customized classes, competent interview preparation, quality writing, and speaking training are some of the virtues that add up to its repute. Moreover, its career counseling and profile assessment sessions are other considerable attributes.
Address: Shop No 2391, Sector 7 Housing Board Colony Faridabad, Haryana
8) National Institute of English Language

Founded in 1993, the National Institute of English Language (NIEL) is a one-stop destination for IELTS aspirants. With their qualified teachers, NIEL has been bestowing significant results. Their well-versed training sessions and exhaustive mocks have been instrumental in paving the road to success for their students. Constant motivational sessions are ineluctably essential for a demanding, and intense exam like IELTS and this coaching centre just knows how to fuel their students up for a consistent and unstinted preparation.
Address: 3A/163, D.A.V. College Road N.I.T. Faridabad Haryana (India) -121001
9) Study Global Services

One of the leading institutes in Faridabad, Study Global Institute, assists with overseas Education, IELTS training, Spoken English, and Personality Development. Having counselled multiple students for educational opportunities in Foreign countries, they have been scaling heights and success in the terms of results of their students. They provide information regarding higher education in various countries such as New Zealand, the UK, the USA, Canada, Australia, and Singapore. Student visa and business visa assistance is yet another brownie point here.
Address: 5L/74 NIT Faridabad, Haryana, India
10) The Mentor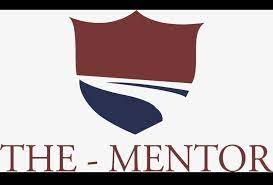 Since their commencement in 2018, The Mentor has surfaced as a thoroughgoing institution for the IELTS and other standardized exams like SAT, GMAT, TOEFL, etc. Their study destination assistance has names of countries like the USA, UK, Canada, Singapore, and New Zealand. Three years in the field, and this institute has already blown the standards of rigorous IELTS preparation up with promising results and high success rates. Their ancillary services include visa and travel assistance.
 Address: SCF 12, Sector 14 Huda Market, Faridabad-121007
The IELTS exam evaluates one entirely, including the way one encodes the idea, channels the encoded information, decodes it from a receiver's end, and then responses back. It not only gauges one's skills in communicating but also one's persona. All this makes this exam an all-enveloping assessment. Therefore, it demands a well-planned roadmap that comes only under the direction of experienced mentors, making it essential for one to judiciously choose the best institute/teacher to plan one's preparation voyage.
Make a mark! All the best!!