5 Best IELTS Coaching in Ghaziabad 2022
Janice Thompson,
Updated On
Every year 25 lakh Indians immigrate to foreign countries for a better standard of living and job opportunities. Those who are planning to relocate to English-speaking countries must be aware that IELTS plays a vital part in the immigration procedure since it shows the country that you can converse with them in their native tongue. As a result, the higher the score, the greater the likelihood of being selected.
IELTS Coaching in Ghaziabad
Ghaziabad is one of the educational hubs of Uttar Pradesh and Delhi since it shares its border with Delhi. A lot of students often travel to coaching institutes in Ghaziabad for a better quality of education and learning. Ghaziabad has some highly reputed institutes where they assist students in improving their IELTS test performance.
List of Top 5 IELTS Coaching Centres in Ghaziabad
The International English Language Testing System, or IELTS, is a test of English language competency. This exam assesses English language proficiency in 4 areas (reading, writing, speaking, and listening), and it lasts 2 hours and 45 minutes. IELTS scores are accepted by a large number of institutions and organizations in around 140 countries. As a result, in order to ace the IELTS exam, students must enroll in the finest coaching centres. These coaching centres will assist students in ameliorating their test-taking skills and improving their English proficiency. As a result, after doing extensive research, we have prepared a list of the top 10 coaching institutes that can help you achieve the highest possible band score.
| SL No. | IELTS Coaching centres in Ghaziabad | Location | Specializes in |
| --- | --- | --- | --- |
| 1 | Edu Guide Overseas | Raj Nagar Ghaziabad Uttar Pradesh | IELTS Coaching |
| 2 | Adviks English Academy | Sector 62, Noida, Uttar Pradesh | IELTS Coaching |
| 3 | Vwin Coaching | Indirapuram, Ghaziabad | IELTS Coaching |
| 4 | CLUB English | Indirapuram, Ghaziabad, Uttar Pradesh | IELTS Coaching |
| 5 | Establishment Education Services | Lohia Nagar, Ghaziabad, Uttar Pradesh | IELTS Coaching |
1. Edu Guide Overseas

Edu Guide Overseas is one of Ghaziabad's most prestigious coaching institutions. It provides IELTS sessions that are specifically designed according to the various needs of the students. It also provides end-to-end support during the entire learning experience. The course provided by them includes test-taking strategies, tips to improve writing accuracy and style, techniques to improve grammatical issues, vocabulary building and overall test-taking strategies to develop time-management skills. Apart from that, this institute also offers coaching services in other languages like French and German as part of its preparation process to study/work abroad.
Address: Office no. 9A Second floor C 18B Astoria Boulevard RDC, Raj Nagar Ghaziabad Uttar Pradesh Pin code – 201002.
2. Adviks English Academy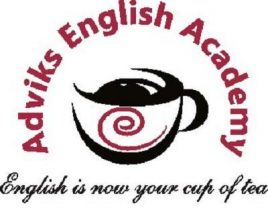 Adviks English Academy is one of the fastest-growing coaching institutes in Ghaziabad. It provides a plethora of learning material and resources to help students gain a holistic understanding of IELTS exam strategies, vocabulary, and much more. Apart from IELTS, it also provides assistance for other English aptitude examinations such as the GRE, GMAT, SAT, TOEFL, PTE, and CELPIP. It also claims to offer IELTS specialists with over 20 years of expertise who can provide key test-taking techniques, batch flexibility, and a wide selection of mock tests for all four sections of the exam. In addition, it provides free PR counselling sessions.
Timings: 8 AM to 8 PM.
Address: 1044, 10th floor, Tower B, Ithum, A-40, Sector 62, Noida, Uttar Pradesh, Pin code – 201309.
3. Vwin Coaching

Vwin Coaching centre is one of the best coaching institutes in Ghaziabad and Delhi. Its courses are well-structured and updated with the latest questions and trends. The courses are infused with in-depth test-taking techniques, numerous practical exercises, mock tests and doubt clearing sessions. Besides IELTS coaching, it also provides English language training, project management, soft skill training, interview preparation and personal development sessions.
Timings: 8 AM to 8 PM.
Address: RTF 33/29, 1st Floor, Royal Tower Market, Indirapuram, Ghaziabad
4. CLUB English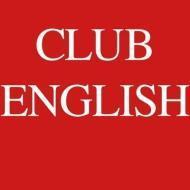 Club English is one of the well-known coaching institutes of Ghaziabad. It offers personal training sessions to both IELTS General and Academic aspirants. These experts monitor the test performance of each candidate to ensure that there is a significant increase in their performance level and provide various techniques and methods to help students improve their weak areas. All of its courses are designed to cover every facet of the IELTS exam, from basic to advanced.
Timings: 8 AM to 8 PM.
Address: 855, 1st Floor, Niti Khand I, Indirapuram, Ghaziabad, Uttar Pradesh 201014.
5. Establishment Education Services
The Establishment Education Services Coaching Centre is one of Ghaziabad's most well-known coaching facilities. It provides coaching for exams such as the SAT, GRE, TOEFL, and IELTS. Its professionals are all extremely qualified and experienced. Batch sizes are kept small to ensure a personalized learning experience in which IELTS professionals track each student's progress. It also provides a supportive learning atmosphere with the most up-to-date infrastructure and study resources to ensure your success. The course includes a large number of full-length example tests and other materials to improve the learning process.
Timing: Monday to Saturday – 9 AM to 6 PM
Address: Rahul Palace, Lohia Nagar, Ghaziabad, Uttar Pradesh 200001
Though it is widely believed that IELTS aspirants are not supposed to rely on a coaching centre, registering with a coaching centre definitely has its advantages. The respective IELTS experts of each institute can help students ace the exam with their desired band score since these experts have the right knowledge and tricks to offer. Additionally, you will need someone knowledgeable who can access your test performance and offer correct guidance.
Kicking to start your ielts online classes, for ielts preparation and have no idea where to start? No issues, we've sorted out the list of best coaching institutes. So, explore the best ones for you.