5 Best IELTS Coaching in Mysore 2022
Janice Thompson,
Updated On
If you want to study in an English-speaking country, establish your own business, or get better career possibilities, IELTS will play an important part in helping you achieve your educational, professional and personal goals. In addition, the IELTS test opens a wider door to aspirants around the world.
The International English Language Testing System evaluates a candidate's ability to work, study or live in an English-speaking country. Around 10,000 institutions, including recruitment authorities, immigration departments, companies, colleges, foreign schools, and many more professional and government groups across the country, recognize it as a test for foreign language.
IELTS Coaching in Mysore
Universities throughout the world place a high value on the IELTS score. Hence, candidates for IELTS are usually on the hunt for a competent and effective coaching centre that can lead them to a high IELTS band score. Students in Mysore can take advantage of some of the greatest IELTS coaching institutes available to help them ace their immigration goals.
Top 5 IELTS Coaching Centres in Mysore
Many IELTS candidates prefer self-learning rather than attending coaching programs. Although IELTS can be taken without training, it is preferable to have professional assistance and time-management skills in order to achieve a higher score. Different training experts use various teaching methods and approaches.
These professionals provide services such as a free trial session, skilled instructors, and reliable study materials. As a result, we've compiled a list of the best IELTS coaching centres in Mysore to assist you in improving your IELTS preparation.
| SL No. | IELTS Coaching Centres in Mysore | Location | Specializes in |
| --- | --- | --- | --- |
| 1 | Brilliant Entrance | Mysore | IELTS Coaching |
| 2 | Dave Consultancy | Kuvempu Nagara, Mysuru | IELTS Coaching |
| 3 | Dela's Prudential Hub | Sharadadevi Nagar, Mysuru | IELTS Coaching |
| 4 | Road2globe | Saraswathipuram, Mysore | IELTS Coaching |
| 5 | Mapeo Overseas Education consultants | Saraswathipuram, Mysore | IELTS Coaching |
1. Brilliant Entrance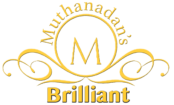 Brilliant Entrance is one of Mysore's most prestigious educational institutions. It offers instruction for exams like the NEET, OET, JEE-CET, and IELTS. Since 2018, this coaching school has been preparing candidates for multiple entrance exams and has assisted millions of students in achieving their desired results.
It provides IELTS preparation classes with well-structured lesson plans and explanations. In addition, IELTS instructors employ a variety of methods, strategies, and procedures to help students improve their test scores.
Timing: Monday to Friday – 7.30 AM to 9 PM; Saturday and Sunday – 9 AM to 1 PM
Address: 2nd & 3rd Floor, HMS Reddy Building, Hosur-Bangalore Highway, Metro Pillar No: 533 Huskur Gate Electronic City Bangalore -100
2. Dave Consultancy

Established in 2001, Dave Consultancy is one of the well-known developed institutions of Mysore. It provides courses for exams like SAT, PTE, GRE, TOEFL and IELTS. All the trainers of this institution have professional knowledge. In order to help its students get individual attention, it keeps its batch size small. Its IELTS experts help students build strong skills and language.
It also offers a detailed look at the format of the tasks and how they can be approached to give optimum results. It also provides test tips to help students maximize their chances of success in the exam by understanding the core of each task. Besides providing courses for various courses, it also offers immigration services.
Timing: Monday to Friday – 10 AM to 7.30 PM; Saturday – 10 AM to 6 PM
Address: Landmark, 829, 1st Floor, New Kantharaj Urs Road, Akshaya Bhandar, Kuvempu Nagara, Mysuru, Karnataka 570023
3. Dela's Prudential Hub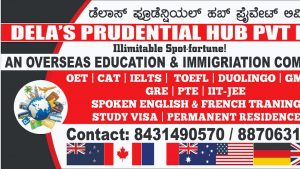 Dela's Prudential Hub is one of the market leaders in the test preparation industry in Mysore. It offers coaching for various foreign entrance exams like PTE, OET, IELTS and many more. This coaching incorporates well-curated study material and interesting tips and strategies delivered by the experienced faculty to make classroom training more effective.
Besides that, the IELTS professionals make sure to conduct periodic interactive sessions and customized training sessions along with numerous practical exercises and full-length mock tests.
Timing: Monday to Wednesday – 5.30 AM to 11 PM; Thursday to Saturday – 5.30 AM to 11 PM
Address: No HIG 1, Sharadadevi Nagar, Mysuru, Karnataka 570023 India
4. Road2globe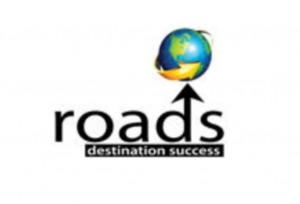 Road2globe is a leading coaching institute that offers a variety of test preparation options, corporate training and immigration services. The coaching centre classrooms are well equipped with audio and visual learning aids and are free from any kind of noise disturbance.
Its IELTS experts are CELTA qualified and make sure to make the coaching sessions highly interactive. Its courses are well structured and include a plethora of tips and tricks so that students with different understanding levels understand the gist of the exam efficiently.
Timing: Monday to Friday – 7 AM to 7 PM; Saturday – 7 AM to 2 PM
Address: No 457,12th Main, Swimming Pool Road, Saraswathipuram, Mysore, Karnataka 570009
5. Mapeo Overseas Education consultants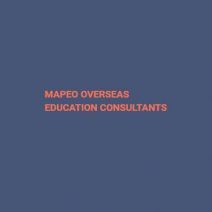 Mapeo Overseas Education consultants have been around for a decade and helped thousands of students in Mysore to achieve their dream of scoring a high band score in the IELTS exam. They use unique materials to build a rigorous testing strategy for their students, keeping their batch size small with skilled teachers.
Furthermore, the in-depth teaching, tactics, and shortcuts ensure that each learner grasps the topics thoroughly.
Address: 112/A, 1st Floor, 9th Main, 5th Cross, Saraswathipuram, Mysore-570009 Karnataka, India
To achieve a high score on the IELTS exam, you must prepare thoroughly and have a thorough understanding of each component. These institutions' IELTS specialists keep track of your goals and devise strategies to assist you in obtaining your target band score.
Instead of hopping from one source to another for test preparation materials and resources, relying on these coaching centres can help you prepare more effectively.
Tough to locate IELTS online classes in Mysore; familiarize yourself with the top 10 ielts coaching centres before deciding on your ielts destination.