3 Best IELTS Coaching in Agra 2022
Janice Thompson,
Updated On
Of late, increasing numbers of individuals are showing interest in settling in English-speaking countries. Therefore, IELTS exams are conducted 48 times per year, which means 4 times a month. For immigration entrance exams such as the IELTS, millions of people apply for the exam in order to successfully immigrate to the country of their choice.
However, achieving a high band score in the test is a difficult task that necessitates applicants seeking expert counsel and support. This is when coaching institutions come into play.
IELTS Coaching in Agra
People are increasingly interested in immigrating to English-speaking nations for a variety of reasons. Agra has jumped on the bandwagon and is quickly establishing itself as Uttar Pradesh's educational capital. Uttar Pradesh has a long history of learning and education.
It has also resulted in the establishment of educational institutions that meet international standards. UP is one of the first few states to execute the "Education for All" program successfully.
List of Top 3 IELTS Coaching Centres in Agra
IELTS Coaching institutes are very helpful in providing the best learning experience with advanced study material and a variety of mock tests. With the appropriate training, IELTS aspiring candidates may convert even their weak spots into their strengths. However, as more and more institutes emerge, selecting the finest coaching centre gets increasingly challenging.
These institutes have some qualified experts who are knowledgeable about the topics included in the exam and have strong educational and professional credentials that attest to their success in helping applicants ace the IELTS Exams. As a result, we've compiled a list of the best coaching institutes in Agra based on our extensive research.
| SL No. | IELTS Coaching centres in Agra | Location | Specializes in |
| --- | --- | --- | --- |
| 1 | King's English Global | Naresh Dhingra's IELTS Classes | Rakabganj, Agra, Uttar Pradesh | IELTS Coaching |
| 2 | Howard English World | Kamala Nagar, Agra | IELTS Coaching |
| 3 | Meridean Overseas | Mahatma Gandhi Rd, Agra, Uttar Pradesh | IELTS Coaching |
 1. King's English Global | Naresh Dhingra's IELTS Classes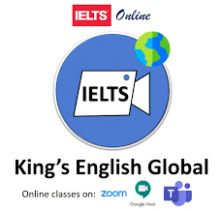 King's English Global | Naresh Dhingra's IELTS Classes is one of the most well-known IELTS centres in Agra. Its customized preparation classes can assist individuals in improving their talents and skills in order to get their desired band score.
Its courses are specifically designed to help students improve their test-taking skills. In addition, its IELTS specialists assist students in improving their listening skills by helping them learn and identify words that are spoken in a variety of accents. Instructors also assist students in learning a variety of reading and writing formats and questions.
Address: Adarsh Nagar Rd, Adarsh Nagar, Shahzadi Mandi, Rakabganj, Agra, Uttar Pradesh 282001
2. Howard English World

In Agra, Howard English World is one of the most reputable names for IELTS preparation. It assists in preparation for examinations such as the IELTS and TOEFL. It includes several practice tests and instructions in the course materials to help students improve their test-taking abilities.
Its IELTS professionals assess students' skills and weaknesses in order to create individualized strategies. They also give plenty of speaking and listening practice exams from prior assessments to help candidates improve their time management skills.
Address: E-761, Kamala Nagar (Opp, Water Tank – Petrol Pump) Agra – 5, India
3. Meridean Overseas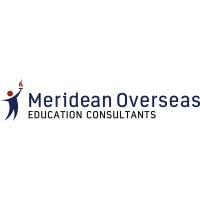 The Meridean Overseas has a stellar reputation for IELTS preparation in Agra. Its instructors are highly experienced professionals who customize the courses to the needs of individual students, making learning more engaging and providing feedback on topics or areas where they need to improve.
The trainers' concepts assist students in gaining a thorough comprehension of the courses. The classroom atmosphere is amicable and provides students with a competitive attitude. The classes are held regularly to keep students engaged and committed to their objectives.
Address: 6/2/1 Second Floor, Awagarh House, Mahatma Gandhi Rd, Opp. Anjna Cinema, Agra, Uttar Pradesh. 282002
Every year, thousands of students apply for immigration for varied reasons, and the aim to secure a high band score is also surging among students. Because the number of seats available is restricted compared to the number of students seeking them, the atmosphere becomes competitive..
The increased popularity of the IELTS tests has made it difficult to choose the best tutoring institute from the many available. But one can shortlist a website based on its past records and facilities provided, such as learning materials and practice exercises. We've taken the burden on our shoulders and done the work for you by shortlisting the best institutes. So try to make use of these coaching services and chase your dreams with confidence.
You have come to the right place if you're hunting for an ideal IELTS online classes to prepare for your IELTS. Read on to find out why you should join one of these best ielts coaching centres