7 Best IELTS Coaching in Mangalore 2022
Janice Thompson,
Updated On
The International English Language Testing System, or IELTS, is an English language test used to demonstrate English language competency for immigration purposes. It helps students extend their horizons and develop their skills by allowing them to study at international universities. The test does not have a pass or fail option, and your purpose for taking it will determine your band score requirement. In most universities, a minimum score of 6 to 7 bands is required to enrol in graduate or postgraduate programs. In most nations, band 7 is the minimum qualification for working professionals. Some may have lower cut-off scores too.
IELTS Coaching in Mangalore
There are many IELTS coaching institutes in Mangalore which provide in-depth education to IELTS aspiring students. Since in the IELTS exam you are required to score high band scores, it becomes vital to get guidance from someone who can provide you with the latest details and tips to crack the IELTS exam. All of these Mangalore institutes are pioneers in providing IELTS training and assisting students in achieving their desired band scores.
List of Top 7 IELTS Coaching Centres in Mangalore
The IELTS exam needs proper guidance and training. Hence students strive to take coaching from the best coaching institutes. Such candidates should always narrow down their choices based on essential aspects like affordability and efficacy. Moreover, accurate and reliable IELTS test-related material should be included in courses. Also, the institute should focus on general growth and assist students in improving their test-taking abilities.
We've compiled a list of the best IELTS coaching centres in Mangalore that give all of the necessary information, including current study materials, writing formats, and excellent advice, to help students accomplish their goals.
| SL No. | IELTS Coaching centres in Mangalore | Location | Specializes in |
| --- | --- | --- | --- |
| 1 | Careerline Education | Mangaluru, Karnataka | IELTS Coaching |
| 2 | 360 Degree Abroad | Pumpwele, Mangalore, Karnataka | IELTS Coaching |
| 3 | Lobo Legal Services Inc | Pumpwele, Mangalore, Karnataka | IELTS Coaching |
| 4 | Asta Academy | Ballalbagh, Mangaluru, Karnataka | IELTS Coaching |
| 5 | A and M Education | Mallikatte, Kadri, Mangalore | IELTS Coaching |
| 6 | Edunews Academy | Bikarnakatte, Nathoor, Mangalore | IELTS Coaching |
| 7 | Educonnect Academy | Mangaluru, Karnataka | IELTS Coaching |
1. Careerline Education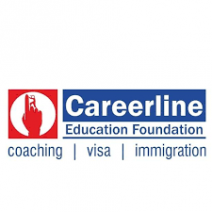 For the past 20 years, Careerline Education has been in the industry. With the support of qualified and competent trainers, they are able to provide excellent outcomes to their students. Their well-structured courses contain suggestions, methods, and assistance on how to approach various sorts of questions in all four areas of the IELTS exam.
They also provide customized weekend programs to assist students who are struggling with specific areas and need further assistance. In addition, they specialize in giving coaching support for courses such as the GRE, TOEFL, PTE, SAT, and IELTS.
Timing: Monday to Friday – 10 AM to 7 PM
Address: D.No 14-2-165/15, Ground Floor Lighthouse Condominium building Bavuta Gudde, Mangaluru, Karnataka 575001
2. 360 Degree Abroad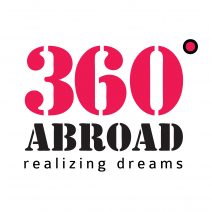 360 Degree Abroad Institute is one of the best and reliable IELTS training institutes in Mangalore. This institute provides a unique methodological approach to students with a customized study plan. It also conducts individual interactive sessions for weak students to ameliorate their test-taking skills.
It also provides study material with techniques and feedback on test performance. Apart from that, it also provides regular sessions and shares strategies to improve test preparedness.
Address:  4, 70-50/36, Embassy Plaza, Mahaveera Circle, Pumpwele, Mangalore, Karnataka 575002, India
3. Lobo Legal Services Inc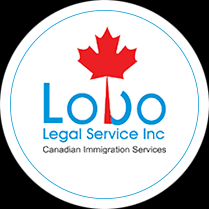 Lobo Legal Services Inc is a dedicated and committed coaching centre for students to crack the IELTS exam. They provide tailor-made courses to students which incorporate sufficient practice in the techniques required for the IELTS exams.
Besides that, they also offer tips, techniques and strategies to enhance test-taking skills. The batch size offered by them is small, with trainers providing comprehensive and concentrated classroom instruction covering all four components of the IELTS exam: writing, speaking, listening, and reading.
Timing: Mon – Fri : 10:00 AM – 01:00 PM; Sat : 10:00 AM – 01:00 PM
Address: 4, 70-50/36, Embassy Plaza, Mahaveera Circle, Pumpwele, Mangalore, Karnataka 575002, India
4. Asta Academy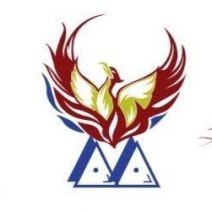 If you are from Mangalore, you must have heard about the Asta Academy. They offer training sessions in courses such as share market training, SAP courses, corporate training, software training, TOEFL and IELTS. Their trainers have been trained by UK experts, ensuring that each of their students gets the band they wish for and reaches heights.
The trainers have over 16 years of experience in IELTS that makes them competitive in today's market. They offer coaching for IELTS, which includes in-depth guidance for all four sections of the IELTS exam. They also provide an outstanding classroom environment to help students enhance their performance.
Timing: Monday to Saturday – 7 AM to 8 PM
Address: 1st floor, Sri Durga Complex, Mannagudda Main Road, Ballalbagh, Mangaluru, Karnataka 575003
5. A and M Education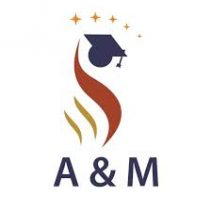 A and M Education is one of the pioneer institutes in Mangalore for IELTS. The course provided by this institute covers an array of knowledge on test requirements, syllabus, pattern, strategies and many more. Training is provided in all the four essential skills required – listening, reading, writing and speaking for both the types of the test – Academic and General Training.
In addition, this course provides assistance and guidance for the test takers at every stage of the process. The facility also includes 25+ hours of classroom training, doubt clearing sessions, mock tests, practice sessions, etc.
Address: Block A, B, C Nalapad building, Mallikatte, Kadri, Mangalore – 575003
6. Edunews Academy

Edunews academy has a world-class infrastructure for various entrance exam aspirants. They offer their coaching facility in IELTS as well as PTE, OET and TOEFL. They also provide an enriching environment for various students.
Candidates get to study independently, in pairs and small groups, in a fostering learning environment under the guidance of an accredited trainer. Each feedback session ensures one step further than the previous mock test score, along with a comprehensive learning experience.
Address: 2nd Floor, Marian Paradise, Bikarnakatte, Nathoor, Mangalore, 575005
7. Educonnect Academy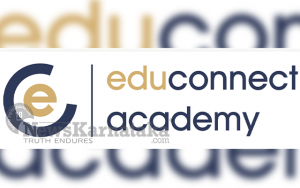 Educonnect Academy has a stellar reputation for providing an enriching learning experience. Their innovative approach with digital equipment makes the learning process simple and fast.
They provide courses for various programs like PTE, OET, TOEFL and IELTS. In addition, the IELTS study materials provided to the students are up-to-date in keeping with the requirements of the evaluation.
Timing: 8 AM to 9 PM
Address: 203, 2nd Floor Marian Paradise Avenue, Mangaluru, Karnataka 575002
Since IELTS exams play a crucial role in immigration, getting the maximum band score possible is essential. High band scores are accepted by a large number of institutions and organizations. An IELTS tutoring centre assists students in preparing for the IELTS test's four modules: listening, reading, writing, and speaking.
Candidates can benefit from the coaching since it will improve their grasp of the modules and prepare them for the numerous tactics they will need to use during the test. Complete training and test preparation also assist students in progressively gaining confidence in their ability to take the final exam.
Selecting a good ielts coaching centre in Mangalore to attend your IELTS online classes is tricky. Take a look at the above-listed ielts coaching centres and choose your ielts study place accordingly.