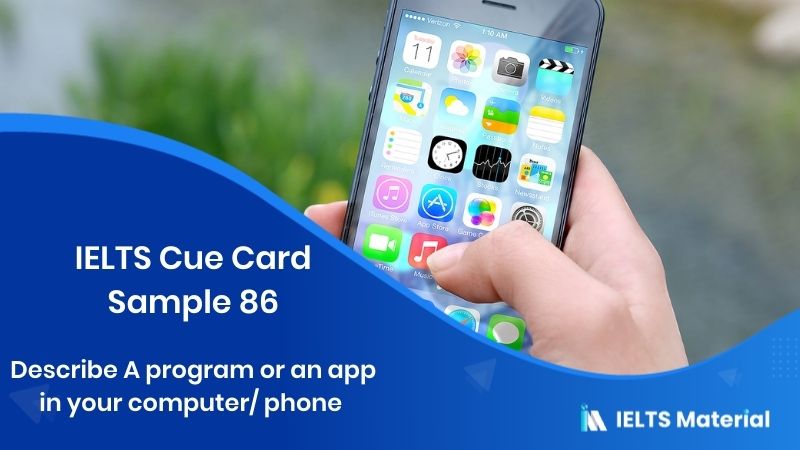 Describe A program or an app in your computer/ phone – IELTS Cue Card Sample 86
Describe a program or app in your computer or phones
You should say:
What the app/program is
When, where you found it
How you use it
and how you feel about it
Sample
Well, there is one app on my smartphone that I take advantage of on a daily basis. It called Health Mate, created to help people track sporting and fitness activities. I got this app 5 months ago and actually was recommended by an intimate friend who used it first. After a long day of hard work, I will do a series of physical exercises with my phone and the app will track all my progress and save my result.
Since I have this app, I can gain weight loss and enjoy better health. In addition, what makes the app so useful is that not only it has physical exercises for me, but it also is a source of motivation and inspiration for me to insist. You know, doing workouts every day is quite tedious, and the app will remind me to continue my plan at the appropriate time. Besides, all my results will be shared in the social network, which will attract my friends to encourage me, too.  I can enhance physical and mental health and can be always in a good mood to come up with great ideas when I study at school.
This app requires a lot of practical functions and especially I can have a golden chance to socialize with more partners who want to enjoy a better life like me.
Also check :