In IELTS Speaking Part One of the Speaking Module, to answer IELTS examiner's questions in natural and fluent way, you should focus on one idea only and then expand that idea into a long meaningful sentence using grammar patterns and vocabulary, which can help you get Band 8.0+ for IELTS Speaking.
The assessment criteria also mention fluency and pronunciation, which means that you need to deliver that long, meaningful sentence in a fluent, nice-sounding stream of words.
Let's practice this with some easy questions about a popular topic: Television
Here's an answer by one of my students:
What's your favorite TV program?
There are many documentaries on TV relating related to architecture. Because I'm an architect. And they always introduce some new approaches to construct construction and the latest materials which can be used. I used to read book books. But now there are so many good videos online. I think they are more interesting and better.
The answer is not too bad, but it's confused and broken up, and contains some errors and logic problems
One Idea
"Documentaries connected to my job in architecture."
Vocabulary
documentary / channel / pick up information / enhance knowledge / stream videos online
Grammar Patterns
Parallel structures: not only … but also …
Past tense: used to (v)
Perfect continuous tense: have been (v) ing
Clauses: … which …
So, let's try to make the above answer a little better: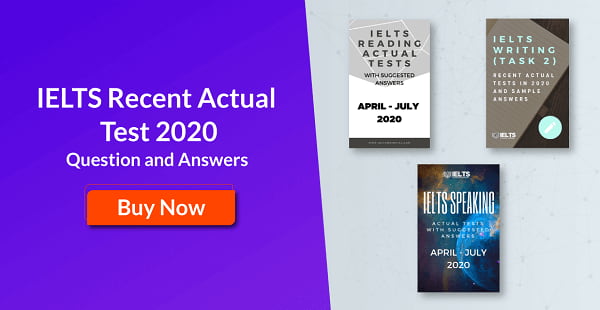 What's your favorite TV program?
Being an architect, I used to not only read books but  also watch TV documentaries in order to pick up information related to my field. My favorite TV series is "Live or Die" which has been aired since 2012 and helps me broaden my horizon in architecture. But , recently, because I found that the Internet is full of better material, I've been streaming videos, which is a much more efficient way to enhance my knowledge.
Why do old people like to watch TV?
One idea
Watching TV is an easy activity which can easily fill a lot of time.
Vocabulary
kill time / indoor activity / soap operas /remote control / channel surfing
Grammar Patterns
Coordinating conjunctions: Although … , …
Clauses: … , which …
Now try to make your own answer:
Although ……. , ……., which ….

==> Sample Answer:

I reckon that TV plays an indispensable part in the elder people' lives because indulging themselves in TV programs can  help them kill time when their children have a hectic life out there and can't spend time on looking after them on a daily basis. Although nowadays TV can furnish the elderly with a multitude of programs such as documentary and soap opera, they still need to being talked to and enjoy time with their children, which made TV not able to substitute for the real conservation with their family members like sons or grandsons.

2017 IELTS Speaking Topic & Questions: Television & Sample Answers
Do you like watching TV?
What's your favorite TV program?
How much time do you spend watching TV?
When do you usually watch TV?
What types of TV programs are popular in your country?
Did you watch much TV when you were a child?
What types of programs did you watch when you were a child?
Do you think TV has changed in the past few decades?
Has television changed your life in any way?
Sample Answers
Do you often watch TV?
I actually prefer watching TV to surfing the Internet due to its selectivity and accessibility. Because the audience can be children, teenagers and families, the content of TV programs is examine carefully and suitable time frame is arranged in order to avoid having negative impacts on them.
What's your favourite TV programme?
Definitely music channels such as MTV or V-channel. These channels offer a wide variety of music everyday. In addition, they also interact with their audience by allowing them to vote for the Top 20 songs of each week or to play the songs they requested.
What types of TV programme are popular in your country?
In my country these days reality shows and comedy shows are among the most popular TV programs. I guess it's because its content is suitable for audience of any age from children to the elderly. The fans of reality shows feel interactive and familiar with the competitors while that of comedy shows generally want to be entertained with jokes and laughters.
Do you ever watch foreign programs or films?
I definitely did enjoy quite a lot of shows and programs, from music, movies, fashion, news and scientific documentaries since the foreign are so good at visual editings and content management. Most of them are in in English because I'm more familiar with this language compare to French or Japanese.
What (types of) programmes did you watch when you were a child?
Like other children, I watched a number of cartoons and music programs for children when I was a child. Tom and Jerry, Barbie, Disney series are my favorite which still get me excited whenever I see them on TV now. My mom said I also was kinda attracted to music programs for children that I focused on them completely while eating.
Do you think television has changed in the past few decades?/ (Possibly) Do you think television has changed since you were a child?
Televisions indeed have been changing remarkably for the past few years. The technology has become so innovative and competitive to meet the customers' high demand on entertainment. The variety of TV programs is no longer limited to national level but has reached to a number of foreign countries; and is significantly diversifying in content for audience preference.
Vocabulary
To be innovative (adj): to be developed in technology
To meet one's demand on Sth (v): to provide SO with Sth/to provide Sth for SO
To diversify (v): to vary, to have many choices available
Has television changed your life in any way?
I think watching TV has become a habit that I would hardly change. My family always watch news while having dinner together. Personally, I'd love watching TV for relaxing after studying as well as keeping myself updated on showbiz, music, movies, landscape discoveries and fields of science. Thus as long as I do not become a couch potato, TV has always played an important role in my life, making my life more colorful and opening in front of my eyes the places I've never been to.
Vocabulary
Couch potato (phrase): a person who is addicted to watching TV
To play an important/key/crucial role in Sth (phrase): to be essential
Also check: