Television is a popular topic in IELTS. It has both positive and negative effects in our daily lives. So, let's practice this with some easy questions for which some answers are provided as samples.
Here's an answer from one of my students:
What's your favourite TV program?
There are many documentaries on TV relating related to architecture. Because I'm an architect. And they always introduce some new approaches to construct construction and the latest materials which can be used. I used to read book books. But now there are so many good videos online. I think they are more interesting and better.
The answer is not too bad, but it's confused and broken up, and contains some errors and logic problems
One Idea
"Documentaries connected to my job in architecture."
Vocabulary
documentary / channel / pick up information / enhance knowledge / stream videos online
Grammar Patterns
Parallel structures: not only … but also …
Past tense: used to (v)
Perfect continuous tense: have been (v) ing
Clauses: … which …
So, let's try to make the above answer a little better:
IELTS Actual Test Questions (February-March 2023)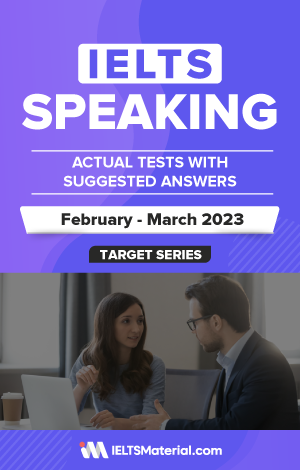 4.8 of 5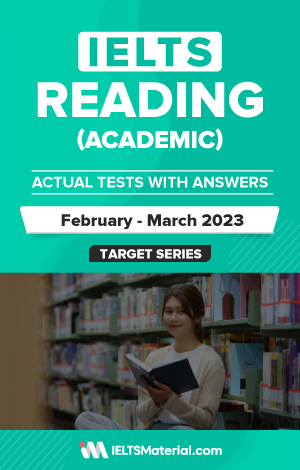 4.6 of 5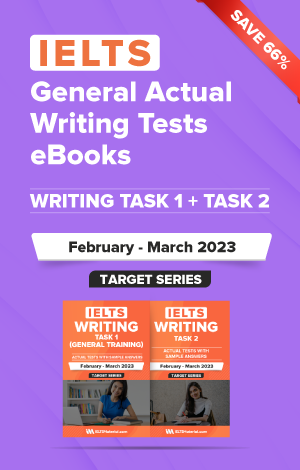 4.8 of 5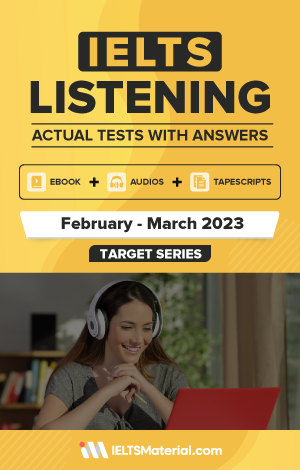 4.8 of 5
What's your favourite TV program?
Being an architect, I used to not only read books but  also watch TV documentaries in order to pick up information related to my field. My favorite TV series is "Live or Die" which has been aired since 2012 and helps me broaden my horizon in architecture. But , recently, because I found that the Internet is full of better material, I've been streaming videos, which is a much more efficient way to enhance my knowledge.
Why do old people like to watch TV?
One idea
Watching TV is an easy activity which can easily fill a lot of time.
Vocabulary
kill time / indoor activity / soap operas /remote control / channel surfing
Grammar Patterns
Coordinating conjunctions: Although … , …
Clauses: … , which …
Now try to make your own answer:
Although ……. , ……., which ….
Sample Answer:
I reckon that TV plays an indispensable part in the elder people' lives because indulging themselves in TV programs can  help them kill time when their children have a hectic life out there and can't spend time on looking after them on a daily basis. Although nowadays TV can furnish the elderly with a multitude of programs such as documentary and soap opera, they still need to being talked to and enjoy time with their children, which made TV not able to substitute for the real conservation with their family members like sons or grandsons.