IELTS Speaking Actual Test in Japan with Sample Answers – January 2017
Zuhana,
Updated On
Read Model Answers for IELTS Speaking Actual Test in Japan 2017 to help yourself be well-prepared for the IELTS Speaking test.
Speaking Part 1
What is your full name?
Can I see your ID?
Where are you from?
Do you work or study?
What do you do?
Why did you choose this job?
What will you do in the future?
Color
What color do you like?
Since my taste always changes, my favorite color at the moment is black. Although I have just bought some black items recently, black surprisingly suits me. It feels like I become more mature and more mysterious when wearing a black dress. And because it's one of the basic colors, it's easy to mix and match with other items of different colors and styles.
Vocabulary
taste (n) a preference or liking for something; inclination
To mix and match (v) select and combine different but complementary items, such as clothing or pieces of equipment, to form a coordinated set
IELTS Actual Test Questions (February-March 2023)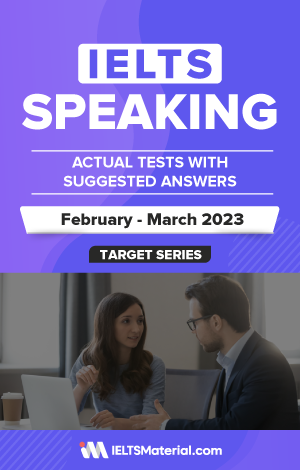 4.8 of 5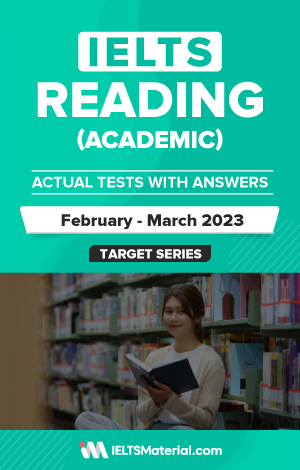 4.6 of 5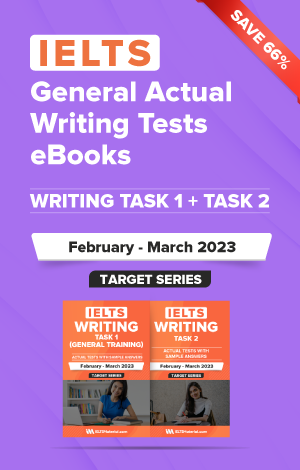 4.8 of 5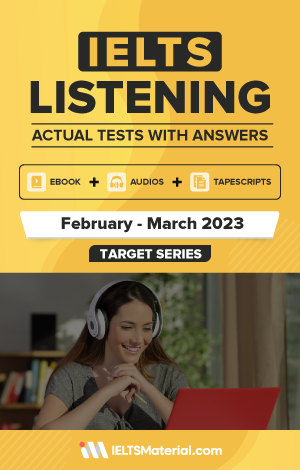 4.8 of 5
What color is popular among your friends? Why?
But I guess it's my favorite color-black. Black fashion items can be found at clothing shops, since it's said to be simple yet classy. Morever, electronic devices and household supplies are mostly in black-colored, probably because the trace of dirt and dust are more visible in black, thus it's easier for cleaning.
Chocolate
Do you like chocolate?
I'm a big fan of chocolate. I do have my all-time favorite flavor, which is the white chocolate. Since I have a sweet tooth, dark chocolate would be too bitter for me. Meanwhile, milk chocolate just isn't sweet enough. So white chocolate is just a perfect fit.
Did you like chocolate as a child?
I think most of the children at that time were a fan of M&M chocolate and I was no exception. Now that my taste changed though, I still enjoy having some M&M snacks.
Do you think most people like chocolate? Why?
I think the vast majority of people in my country love to eat chocolate due to its There are a variety of chocolate brands with different price range and quality available in the market nowadays. Thanks to the health benefits that it offers for human, consuming chocolate at a suitable level is encouraged. The sweetness of chocolate also makes it a common present that men choose to give their beloved women in special days, especially Valentine's Day or International Women's Day.
Also check : 
Speaking Part 2
Describe a piece of equipment in your home
You should say :
What it is
How often you use it
Who you usually use it with
And explain why this item is important to you
Sample Answers
The past few years is the golden era of advanced technology, and I suppose household appliances are no exception. I'm going to describe the refrigerator as a household equipment that I find most useful for my family.
My mom loves cooking and she's actually a good cook. She's mainly responsible for shopping for healthy food and cooking scrumptious meal for all of us. And as a matter of fact, our refrigerator is essential when it comes to food storage. Its size is perfect for the corner area in our kitchen, yet big enough to store a large amount of food for the whole family. We keep the vegetables and certain kinds of fruits at the bottom, whereas the leftovers are kept on top. And some cakes that are made by my mom are kept cold in the middle. As regards my family meals, fresh meat is a must. In particular I cannot go a day without a single piece of pork or beef. Thus, the fridge has always done a great job of keeping the meat and seafood fresh all the times. Besides, ice cream bought by my dad every two to three weeks is also stored in the same freezer.
Refrigerator is a wonderful technological invention I must say. It is an indispensable appliance for almost every household. Since the country possesses tropical weather and particularly quite high outside temperature these days, it is difficult to keep the vegetables or meat fresh even for a few days. I think down the line if I ever move away, fridge is definitely on top of my must-have list.
Vocabulary
Household appliance (n) a machine that is designed to do a particular thing in the home, such as preparing food, heating or cleaning
To be responsible for (adj)/To take the responsibility to Having an obligation to do something, or having control over or care for someone, as part of one's job or role
Scrumptious (adj) very delicious
As a matter of fact (phrase) in reality
When it comes to Sth/V-ing (phrase) speaking about
At the bottom/in the middle/on top (adv)
As regards (expression) in regard to
To be a must (adj) to be highly required
To go a day without (v) Sth that is not necessary to do on a certain day
To do a great job (v) to do Sth well
Indispensable (adj) absolutely necessary
Tropical weather (n) Very hot and humid
Down the line (idiom) in the future
Must-have (n/adj) Essential or highly desirable
Speaking Part 3 

What kinds of electrical appliance are most used in the home, besides the telephone and computer?
A number of electrical appliances are being used nowadays in order to enhance the efficiency of doing household chores within less time. Due to varied demand and preference of the family, it is difficult to rank which appliance is mostly used, so I'll just make a guess. I think the most useful piece of household equipment ever is the refrigerator, for its wonderful capacity of storing almost all essential daily foods for a long time.
Vocabulary
A number of Sth (plural) (phrase) a large number of Sth
Household chores (n) a routine task at home
Demand (n) need
What is the future of machines or robots, in your opinion?
Describe the advantages of industrial robotic and automation systems.
Do you think having robots in our houses would be beneficial?
Do you think robots will take our jobs in the future?