IELTS Writing Actual Test 47 (Task 1 & 2) & Sample Answers
Zuhana,
Updated On
The graph below gives information about total oil use of 4 main consumers from 2009 to 2030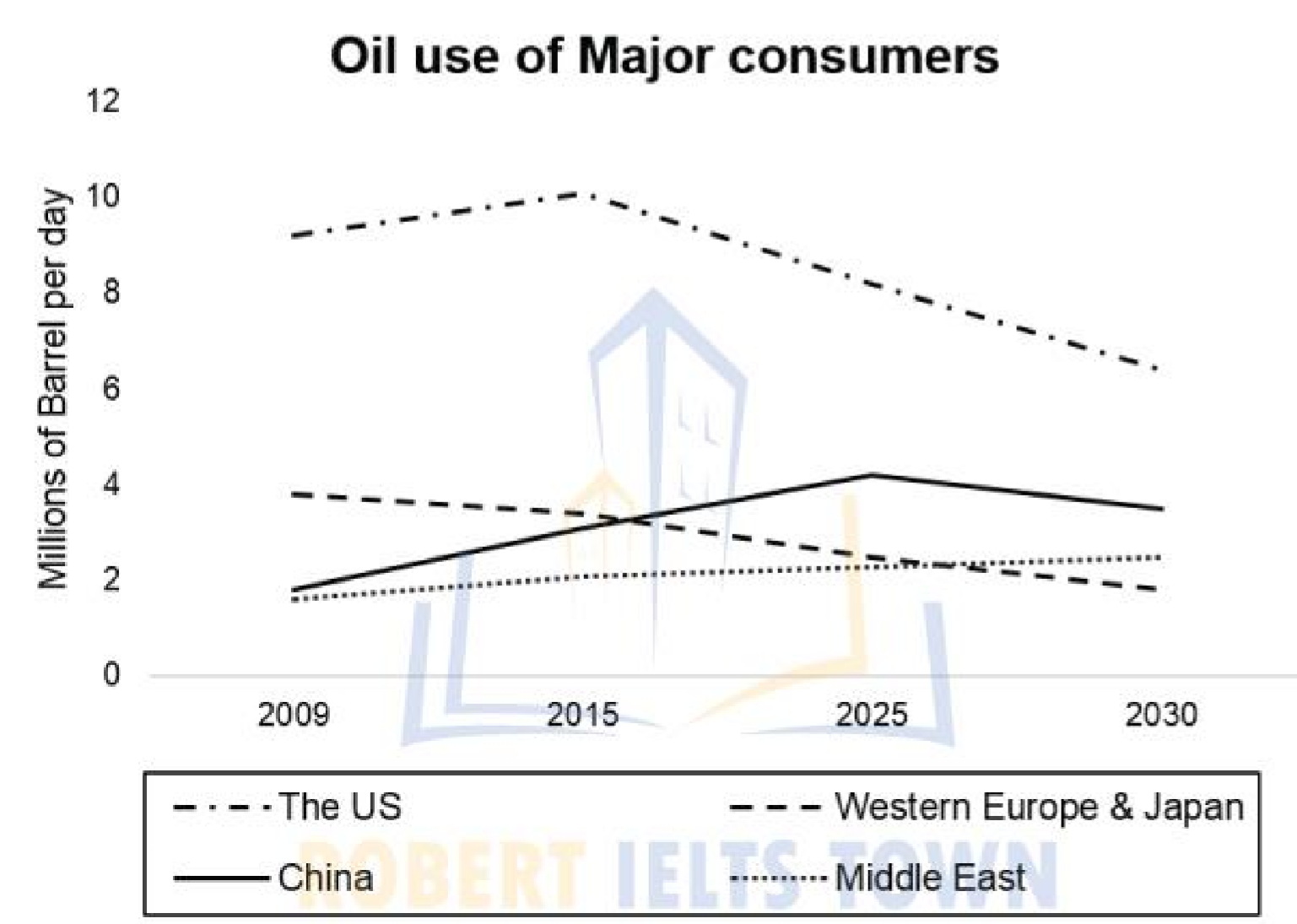 ---
SAMPLE
The given line chart illustrates the daily amount of oil consumed by four regions  between 2009 and 2030.
It is obvious that the oil consumption of China and Middle East increased slightly while that of the US and Western Europe & Japan declined considerably during the period shown.
IELTS Actual Test Questions (February-March 2023)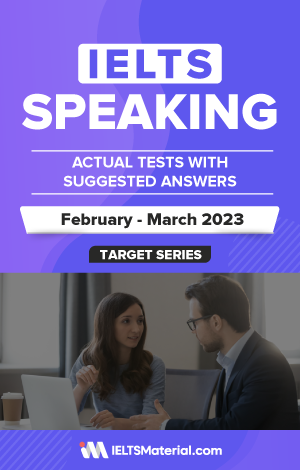 4.8 of 5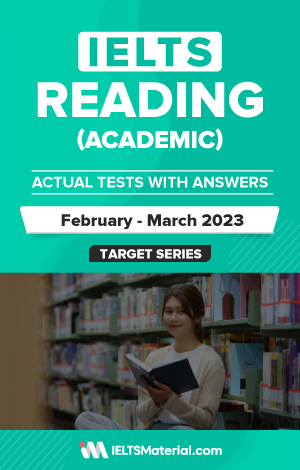 4.6 of 5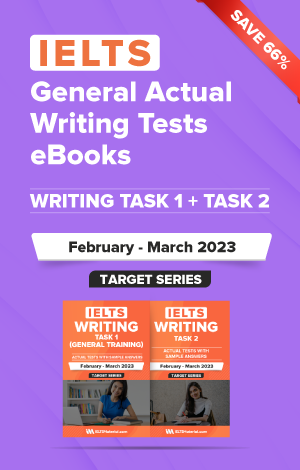 4.8 of 5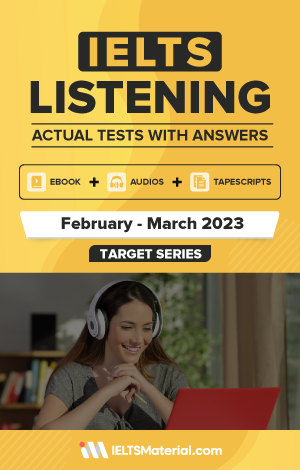 4.8 of 5
In 2009, the amount of oil used by the US was the biggest with just over 9 million barrels per day, followed by that of Western Europe & Japan with approximately 4 million. In the same year, China and Middle East only burned some 2 million per day. In 2015, even though the US's oil consumption reached a peak at around 10 million barrels, it is expected that this figure will decrease significantly to just over 6 million barrels in 2030
In addition, before falling to about 3.5 million in 2030, the number of oil barrels consumed in China will double in 2025, which makes this country become the second biggest oil consumer. At the end of the period shown, the daily numbers of barrels used by Western Europe & Japan and Middle East are projected to be around 2 million.
Also check :