Most Repeated Describe Image in PTE 2022
Janice Thompson,
Updated On


Limited-Time Offer : Access a FREE 10-Day IELTS Study Plan!
PTE, or Pearson Test of English, is a well-known English language competency test that many universities and institutions accept throughout the world. It is entirely computer-based.
The PTE exam is divided into four components (Reading, Writing, Speaking and Listening). The PTE Describe image is among the most challenging PTE speaking tasks. You have 25 seconds to prepare it. In less than 40 seconds, you are required to convey the relevant information in a graph, a set of charts, a table, a map, or a process.
Do PTE Questions Repeat?
Well, yes, some of the questions from their vast question bank that they use for the examination do repeat. If you have practiced enough to describe image questions, chances are that you might get a similar diagram to explain.
What are the scoring criteria for describing image questions?
Content:
| | |
| --- | --- |
| 5 | Describes all of the image's elements and their relationships, as well as any conceivable progression and conclusion or implications. |
| 4 | Describes all of the image's essential features and their relationships, pointing to its implications or conclusions. |
| 3 | Deals with the majority of the image's essential features and relate to its ramifications or conclusions. |
| 2 | Deals with only one important aspect of the image and lead to an indication or conclusion. Demonstrates a basic comprehension of numerous vital parts of the picture. |
| 1 | Describes some of the image's main features but does not explain their interrelationships or consequences. |
| 0 | Mentions various fragmented display aspects. |
Other factors that contribute to describing image scoring criteria are:
| Score: | Pronunciation: | Oral fluency: |
| --- | --- | --- |
| 5 | Native-like | Native-like |
| 4 | Advanced | Advanced |
| 3 | Good | Good |
| 2 | Intermediate | Intermediate |
| 1 | Intrusive | Intrusive |
| 0 | Non-English | Non-English |
Most Repeated Describe Image Questions
We have prepared a list of questions of the most repeated Describe Image in PTE 2021, and here are some of the questions.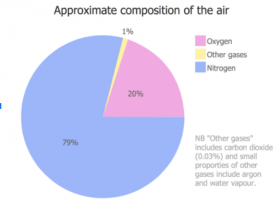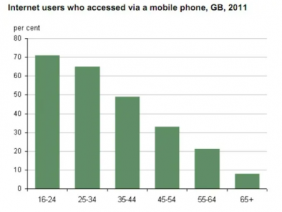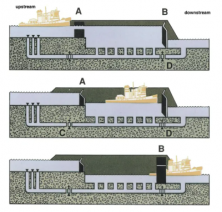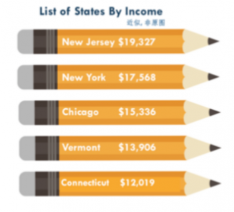 Trading Goods in Ancient Egypt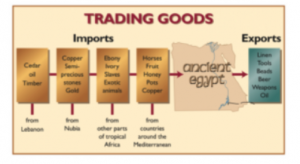 Average monthly temperatures for three African cities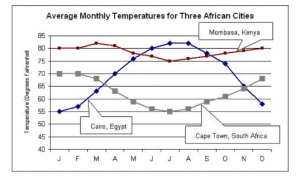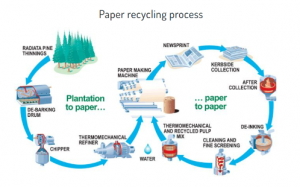 Potential Vulnerability to climate change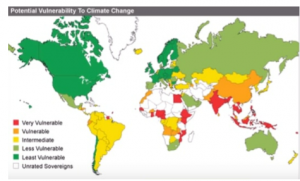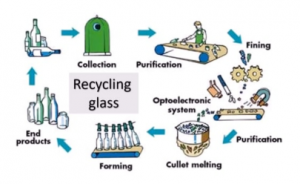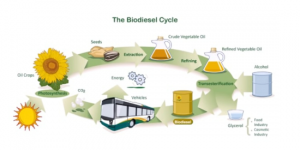 How to approach PTE to describe image questions?
A structure must be followed while generating a response for describing the image in the PTE exam.
You should begin by providing an overview of the image. This can be obtained from the title, axis, keys, and a general examination of the image.
Then, one by one, explain the essential aspects of the image. Try to cover at least two to three major topics.
Try to make some comparisons or identify any patterns. For example, point out if a line in a graph increases until halfway and then begins to descend. You can compare a high bar graph and a low bar graph. This demonstrates that you can comprehend the image's underlying significance.
Finally, if possible, attempt to reach a conclusion. Not always, but strive to do it whenever feasible. Also, if you've been trying to find things to say in your response, you may just make a broad closing remark. Talking about something is preferable to doing nothing. Even expressing anything as simple as, "In conclusion, the graph illustrates the most popular nations" is preferable to saying nothing at all.