Procrastinate – WORD OF THE DAY (for Writing Task 2)
Procrastinate (verb) /prəʊˈkræstɪneɪt/
To postpone or delay needlessly 
Synonym: postpone or delay
Example: 
Writing: 
People were dying of starvation while governments procrastinated.
Speaking:
I don't want to procrastinate when I should be doing my planning!
If I didn't procrastinate so much, I could get more done.
The following two tabs change content below.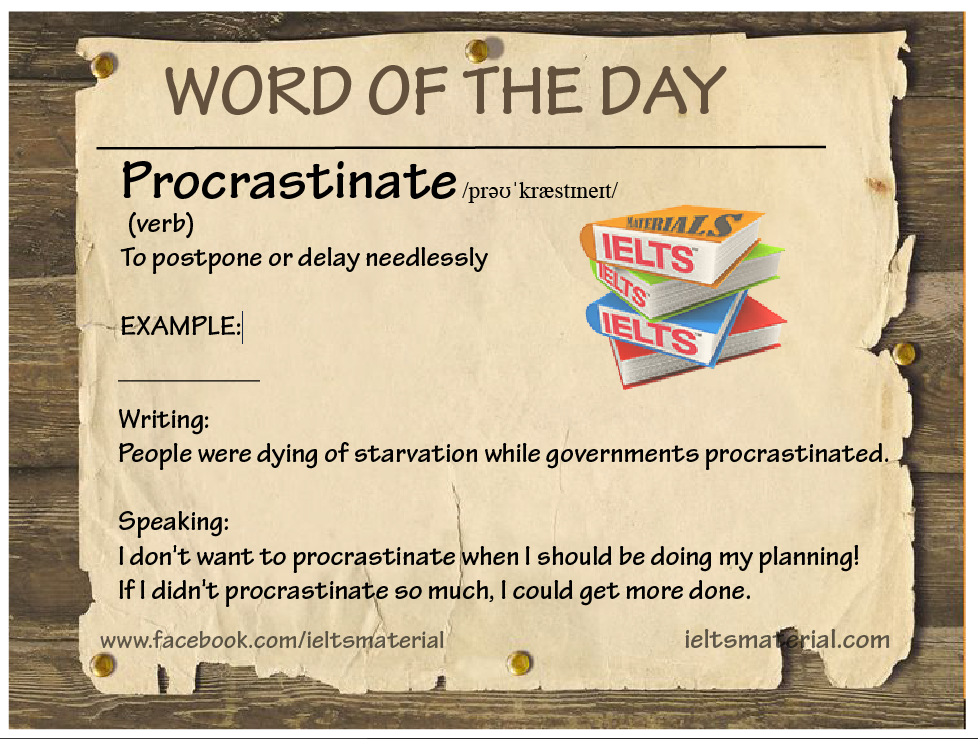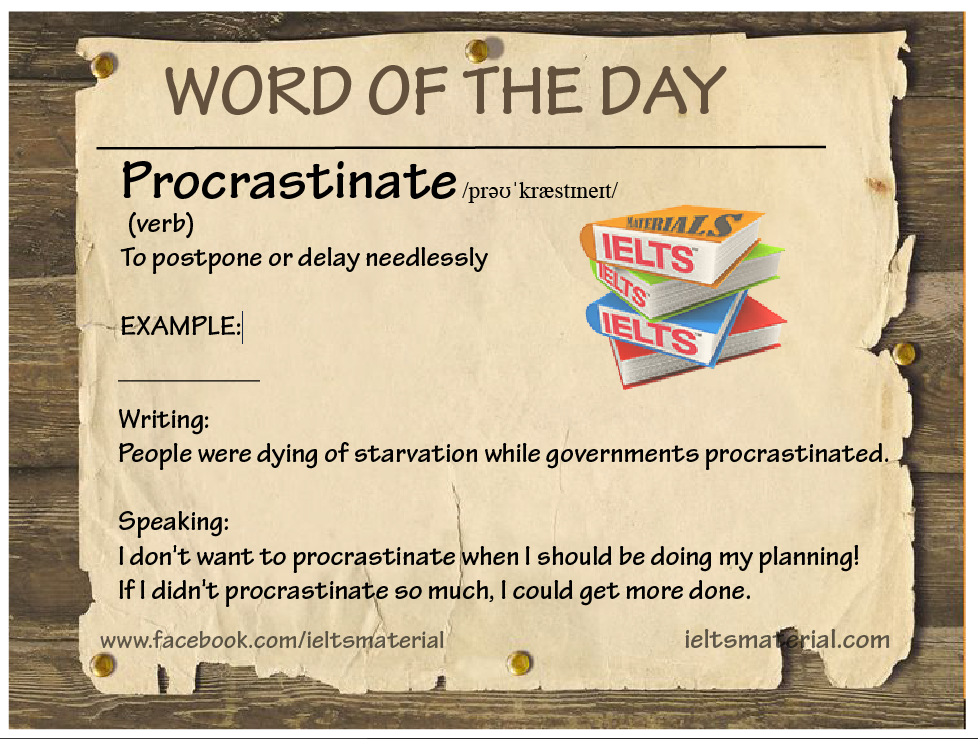 Main IELTS Pages:
This website is to develop your IELTS skills with tips, model answers, lessons, free books, and more. Each section (Listening, Speaking, Writing, Reading) has a complete collection of lessons to help you improve your IELTS skills.
Get all the latest updates/lessons via email:
Subscribe for free IELTS lessons/Books/Tips/Sample Answers/Advice from our IELTS experts. We help millions of IELTS learners maximize their IELTS scores!
Subscribe to IELTS Material to receive the latest lessons