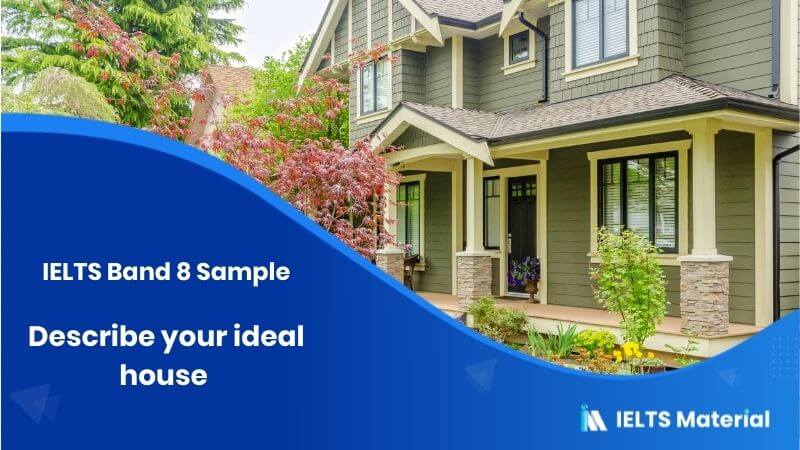 Describe your ideal house – IELTS Band 8 Sample
Describe an ideal house/ Describe a perfect house you saw. You should say:
when and where you saw it;
what it looked like;
what special features it had;
and explain why you liked it.
Model Answer
So I have been living in a 4-storeyed house for the last twenty years. It seemed fine at first, but as time went by, I gradually realised that there are many things about this house that I don't like. For example, the stair is so steep that I'm almost always out of breath when I reach my room on the third floor. I want to move somewhere else.
I have to say I prefer a high-rise flat to a house. This is mainly because the air there is fresher and there are fewer mosquitos, which are a terrible nuisance by the way. My ideal flat would be on the 20th floor or so, overlooking the whole neighbourhood. It would have a spacious living room, a fully-fitted kitchen, three bedrooms with en-suite bathrooms.
The living room would need to be large enough to accommodate about 30 people, because I often invite friends over or throw small parties. I would like my sofa to be comfy and big enough to lie in and sleep. The walls have to be sound-proof as I can't deal with noise; I must have a quiet environment to work or relax.
Bonus Cue Card: Describe an ideal house or apartment you would like to live in the future. You should say –
Where it would be located
Who you want to live with
When you plan to move into that house/apartment
Also check :