IELTS Speaking Actual Test in the UK & Sample Answers
Janet,
Updated On
Speaking Part 1
1

What is your full name?
Well, I am "Srishti Roy".
2

Can I see your ID?
Of course! Here it is. 
3

Where are you from?
I'm from Bangalore,the Silicon Valley of India. It is one of the fastest growing metropolitan cities in our country. Bangalore is the birth-place of IT giants like Wipro, TCS, Infosys, etc and is also a home to many startups and Indian tech companies.
4

Do you work or study?
Currently, I am working as a Business Development Associate ABC Company, where my work is to build sales by contacting and building new relationships with the clients. Also I collaborate with various departments of the company to create and implement strategies that will expand and increase the brand awareness.
5

How did you feel in high school?
I always felt enthusiastic about going to high school. I think I have spent some of my best years in high school because I made so many friends and witnessed so many life-changing experiences. 
6

Did you like it?
Of course! Who doesn't like their life in high school? Well, I'm one of those who hated high school at first and then felt that they were one of the best years of life. My only motive in high school was to graduate, and was not anxious to figure out my life at that point. 
7

Do you still meet your friends from high school?
Yes, we're still in touch, and meet once in a while.  I'm in contact with a few of them whom I consider being friends for a lifetime. It's a fact of life that few friendships fade, and people grow apart. While high-school friends may not be there forever, they have a significant impact on our life during  teenage.
8

Who was your favorite teacher? Why?
My favorite teacher was my language ma'am, who imparted an immense knowledge of the languages. She was polite, disciplined, and sometimes strict too. Her teaching method was exceptionally good, and she always put in extra effort to make the students understand the concepts. She has experience of almost five years, and she was always full of life. Overall, she has the qualities of being the best teacher.
Speaking Part 2
Describe a place people do sport in (swimming pool, stadium)/ Describe a popular place where people go swimming.
You should say :
where this place is
what kinds of people go there
why people choose to go to this place instead of other places
what facilities it has
Sample Answer
I don't usually wander far from my neighborhood when I am not at work, so I tend to find a local place if I need to catch up with some friends or simply, exercise. And lucky for me, we do have a recreation and sport center only 10 minutes away which has been attracting plenty of sporty people since its opening in 2014.
IELTS Actual Test Questions (July - October 2022)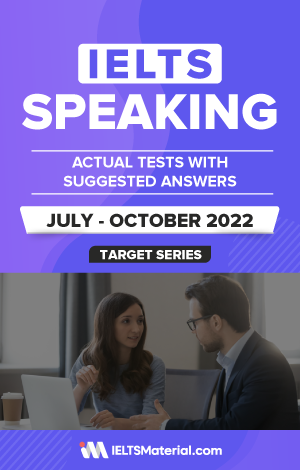 4.8 of 5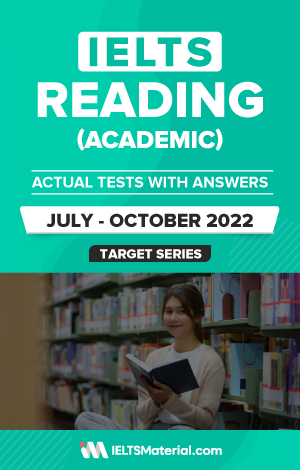 4.6 of 5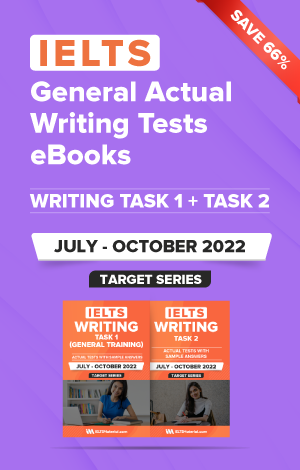 4.8 of 5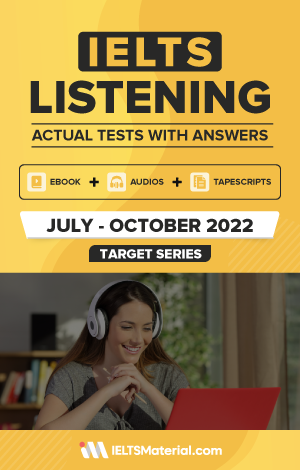 4.8 of 5
This center can be considered a symbol of the town, showcasing local sportsmanship and unification. It was built to replace the old stadium which was barely used by nearby residents and has become unexpectedly well-liked thanks to its wide range of facilities and modernity. The center has a large football field, 5 tennis courts, 3 swimming pools and many other rooms for different purposes. With people who enjoy swimming like me, this is an ideal place where all necessary facilities are provided: 3 pools with 2 indoors and 1 indoor, saunas, water slides, shower areas as well as a cafeteria by the pool, which are all neatly clean and nicely designed. As a result, it's quite self-explanatory why people prefer this center and the number of visitors is increasing every month. Soon, anyone living in the area who wishes to exercise different kinds of sports is going to gather here due to its convenience and outstanding infrastructure.
Vocabulary For Cue Card
Wander

: to walk slowly around or to a place, often without any particular sense of purpose or direction


Eg:

Since my brother is a photographer, he likes to wander around the countryside. 

Recreation center

: a facility open to the public for leisure and recreation activities


Eg:

There's a recreation centre located within the vicinity of the institute. 

Showcase

: to present somebody's abilities or the good qualities of something in an attractive way


Eg:

The students got a chance to showcase their hidden talents. 

Sportsmanship: 

fair, generous and polite behaviour, especially when playing a sport or game


Eg:

The coach taught the students good sportsmanship. 

Unification

: the act or process of joining people, things, parts of a country, etc. together so that they can form a single unit. 


Eg:

The employees protested against the unification of the two companies. 

Modernity

: the condition of being new and modern


Eg:

The modernity of the kitchen is gradually reducing. 

Self-explanatory

: easy to understand and not needing any more explanation


Eg:

The presentation is self-explanatory. 

Infrastructure

: the basic systems and services that are necessary for a country or an organization to run smoothly, for example buildings, transport and water and power supplies


Eg:

The state-of-the-art infrastructure of the institute is noteworthy. 
Speaking Part 3
1

Should swimming pools be free ?
Even though it would be ideal to have swimming pools or any other sport facilities provided for free, I still think people should be charged upon entering. If we don't pay when using swimming pools, the authority will have to rely on public spending to cover labor costs, renovation and so on, which can be used in more meaningful activities such as helping the underprivileged or building a new medical center. And anyway, entrance ticket to the pool is not that pricey that people cannot afford.
2

Is it important to learn swimming ?
Swimming is not only one of the necessary survival skills but a great leisure activity, hence, it would be both beneficial and pleasurable to know how to swim. Every year, there are many heartbreaking accidents related to water incidents and most of the victims cannot swim or are not good swimmers. Thus, in order to ensure their own safety and help those in need, people should be able to swim well.
3

Who is the perfect person to teach people how to swim?
The ones who know how the techniques and are able to swim well, of course. A swimming athlete would be much better, but I doubt we can find one easily. Swimming is a sport which means it has some risky elements that need taken into consideration. Therefore, to be able to handle unexpected situations such as cramps or drowning, a teacher should be trained about medical in advance and improvise quickly upon emergency.
Vocabulary For Speaking part 3
Survival skills

(n): techniques that a person may use in order to sustain life in any type of natural environment


Eg:

During the flood

s,

the old man used his survival skills to get out of his house. 

Leisure

: free time


Eg:

During my leisure time, I bake a cake. 

Pleasurable

: enjoyable


Eg:

The students had a pleasurable time during their trip to wonderla. 

Heartbreaking

: extremely sad


Eg:

It was heartbreaking to see my dog die. 

Ensure

: to make sure that something happens or is definite


Eg:

The teachers ensure that the students understand the concepts. 

Rely (+on)

: to need or depend on somebody/something


Eg:

Until I was 18, I relied upon my father for everything. 

Public spending:

 money spent by the state; government expenditure


Eg:

The government recently approved the public spending plans. 

Labour cost:

 the sum of all wages paid to employees


Eg:

The labour costs for this month is around INR 22 Lacs. 

Renovation

: the act or process of repairing and painting an old building, piece of furniture, etc. so that it is in good condition again


Eg:

Our house is under renovation and will be completed soon 

Underprivileged

(a): having less money and fewer opportunities than most people in society => the underprivileged (n): people who are underprivileged


Eg:

The scholarships can be availed by the underprivileged students. 

Technique

: a particular way of doing something, especially one in which you have to learn special skills


Eg:

The teacher uses various techniques to teach the students. 

Element

: a small amount of a quality or feeling


Eg:

All start-ups involve an element of risk at first. 

Take into consideration: take into account

: to think about and include a particular thing or fact when you are forming an opinion or making a decision


Eg:

There are many factors that we must take into consideration. 

Cramp

: a sudden pain that you get when the muscles in a particular part of your body contract, usually caused by cold or too much exercise


Eg:

I had a sudden cramp on my back. 

Drowning

: the process of dying because of being underwater and unable to breathe for too long; an act of dying in this way


Eg:

The old man rescued a child from drowning in the pond. 

In advance

: before the time that is expected; before something happens


Eg:

As I won't be able to attend her birthday party, I wished her in advance. 

Improvise

: to make or do something using whatever is available, usually because you do not have what you really need


Eg:

Though you've practised the piano notes, you have to improvise while performing on the stage. 

Emergency

: a sudden serious and dangerous event or situation which needs immediate action to deal with it


Eg: The government declared a state of emergency and imposed lockdown.
Also check :