IELTS Speaking Actual Test in India with Model Answers – Jan 2018
Janet,
Updated On
Check out Band 8.0+ Sample Answers by IELTS test takers for a recent IELTS speaking actual test in India – Jan 2018.
For Band 9.0 Model Answers for all Part 1, 2, 3 topics in 2018, you can take a look at IELTS Speaking Actual Tests (January – April 2018) & Suggested Answers (Ebook)
Speaking Part 1
1

What is your full name?
Well, My full name is "Akanksha Katri". Akanksha is my first name and Katri is my last name.
2

Can I see your ID?
Of course! Please have a look at it.
3

Where are you from?
I come from Lucknow, a quiet and a vibrant city filled with varied cultures. Earlier, the capital of Uttar Pradesh was historically known as Awadh Region. It is fondly known as "The City of Nawabs". The city attracts travelers from all over the world for its handmade garments. The narrow old lanes and countless shops in the city have set their own charm.
4

Do you work or study?
At present, I am working as a Computer Teacher in a reputed school. I teach the fundamentals of computer software and hardware. I took up the teaching profession for my self-improvement and it was my passion too. Surprisingly, I get to learn so many things from the students. 
5

What transport do you use?
Well, I do use public transport for far off places and it's very inexpensive. Moreover, it helps ease the intensity of traffic jam during peak hours whereas in the private vehicle, it is expensive in terms of fee, gasoline, and taxes.
6

Would you like to travel by bus in the future?
Of course, I'd like to travel by bus in the future as it provides a safe environment. It's convenient, comfortable, and easy on pocket.
7

Do you prefer bus or metro to commute?
I'd prefer to commute by metro trains as the stations are located nearby my house. And it is convenient for me to reach my desired destination within a few minutes. The prices are quite reasonable compared to other modes of transportation. Although buses are available, they are slow and are not practical for many reasons.
IELTS Actual Test Questions (February-March 2023)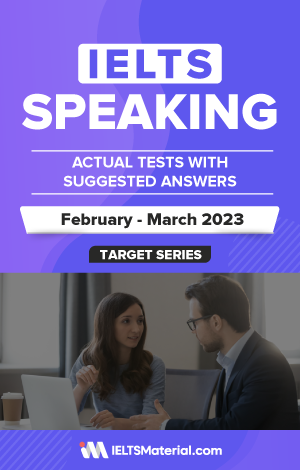 4.8 of 5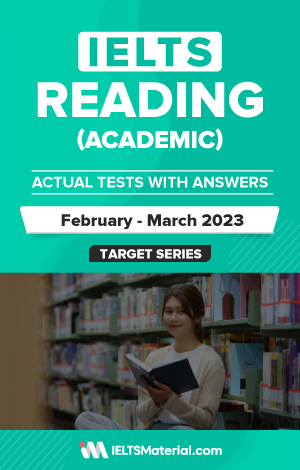 4.6 of 5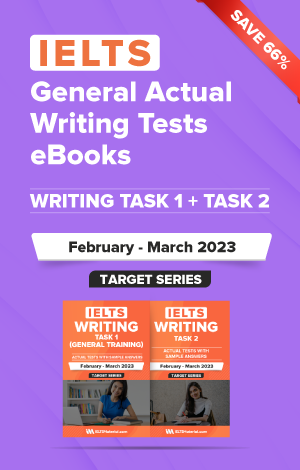 4.8 of 5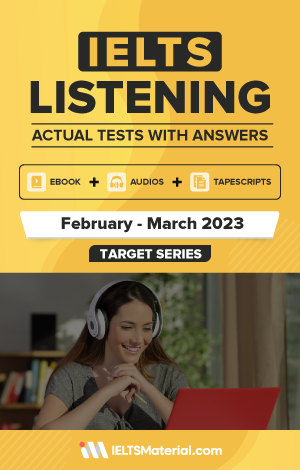 4.8 of 5
Speaking Part 2
Talk about a place where lots of people came together.
You should say:
What is this place?
When did you last go to such a place?
Did you enjoy it? Why?
Sample Answer
I would like to introduce you all to Berlin, the largest capital city of Germany. Berlin is the best place to spend holidays with friends and families. There is an air of spaciousness within the city. Also, it is full of architectural monuments, diverse culture, scenic natural views and historical evidence. It is the city of churches and has retained its war-damaged spire.
I had last visited Berlin with my family during winter of 2017, and it was really astonishing. Berlin is the city of perpetual transformations. Places are constantly rebuilt, reconstructed, reinvented, and repurposed, which really amazed me. "Festival of Lights" in Berlin is renowned for its bright lit lights. Thousands of people gather to see them. Our family got lucky because we never knew about it when we created our travel plan. One has to swim through the crowd to reach their vehicle. This festival aimed to create some awareness about places in Berlin which are not well known to the outside world.
I felt happy to be amongst such a large crowd. It was indeed a pleasure to see the cheerful faces of people all around. The gorgeous decoration of lights at night was indeed worth watching. I really enjoyed the chilled air that was making the whole body shiver. For the first time in my life I enjoyed 18th century artifacts and architectural beauty everywhere.
Vocabulary for Cue card
Renowned: Famous.
Eg: "ABC" was renowned for its good salary package.
Spacious: Vast or ample in extent
Eg: Spacious venue is perfect for the Grammy winner's concert.
Gorgeous: beautiful; very attractive.
Eg: Seema looked gorgeous in her long green gown.
Perpetual:  Never ending or changing.
Eg: "ABC" is a place of perpetual spring.
Speaking Part 3
1

Who did you go there with?
I went to the concert with my friends. We arrived about half an hour early, so the place was just beginning to fill. The environment was amazing, and everyone was in a cheerful mood. When the artist started singing, everyone was thrilled and excited. We enjoyed the concert for the next two hours.
2

What kind of places do young people like to visit?
Young people love to visit several places where they can enjoy to the fullest with no restrictions. Moreover, travelling is one of the most life-altering things one can do when they are still young or young-at-heart. Thus, they visit amazing places like amusement parks, hidden caves, mountains and hilly regions, exotic beaches, etc. for the thrill and fun.
3

Why do people go to such places?
People go to such places because travelling gives an opportunity to wander around the world and witness the beauty of Mother Earth. Travelling is one of the best ways to learn about different cultures, and it gives an exposure to a world which we have never seen before.
4

Do you like going to crowded places? Why or why not?
Honestly speaking, I do not feel very comfortable in overcrowded places as it causes suffocation and  dizziness. Moreover, it's frustrating when someone pushes or shoves us in overcrowded places. Besides, these crowded places do not give a piece of mind.
Vocabulary for Speaking Part 3
Cheerful:

noticeably happy and optimistic.


Eg:

The old man is always cheerful and content. 

Young-at-heart:

thinking and behaving as if you are younger than you really are


Eg:

The lady is 80 years old but she's very young-at-heart. 

Life-altering:

having an effect that is strong enough to change someone's life 


Eg:

The little girl had to make a life-altering decision which will have great consequences. 

Witness:

person who sees an event happening, esp. a crime or an accident


Eg:

The rich people bribed the witness. 

Suffocate:

feel or cause to feel trapped and oppressed.


Eg:

The old man felt suffocated so he came out of the house. 
Also check :