IELTS Speaking Practice Test 32 & Sample Answers
Part 1 : Interviewing
What is your name/full name
My full name is Ngo Vu Hai Minh, you can call me by my English name Thea
Can I see your ID?
Of course, here you are.
In these two question, you just need to give short and direct responses
Do you work or study?
Currently, I am studying at Banking University where I major in International Business Economics.
What subjects are you studying/ What is your favorite subject?
Well as you know, I am majoring in economics, therefore most of the time I study subjects related to trade, commerce, Theory of economics and so on. However, talking about my favorite subject, I suppose I have to name Tax Principle, which gives me lots of interesting view on the way our market circulates.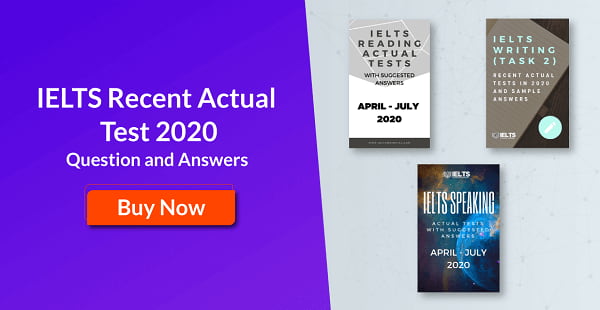 Do you see yourself working in the same field in the future?
Since I am now spending a great deal of time studying Economics, I want to work in the corporate world. To be more specific I have a great passion in becoming an expert at Accounting and Auditing field. I can see myself as a senior auditor in the next 3 years.
Have you worked/ studied in group?
Well frequently, I have to work in a team when it comes to the matter of doing projects in universities or participating in extra curriculum activities. In fact, for an economics student like me, team working is not unusual and it has indeed helps me to improve many soft skills like communicating, negotiating, time managing skill, to name but a few
Do you prefer to study in a group or individually?
I suppose I have to say that it depends on the nature of the tasks that I am assigned to. For instance, if it is a task that requires me to think independently, I will be really partial to spend time on my own. However if it is a project that really needs co – operation, working in a team seems to be way more effective both in terms of resources and productivity.
Part 1 : Cue Card
Talk about your favorite song. Please say
– What is the song about?
– When did you first hear the song?
– Why is it your favorite?
Sample Answer
Honestly speaking, for the most part, I would probably say that I have a great passion for listening to music and indeed I have listened like thousands of songs so far. However, if I have to pick out a song that I like the most, I will choose the song Million Years Ago by Adele. By gorgeous lyrics and melody, it's like a piece of cake for Adele to make me addicted to this song. The song is a regretful calling inside an adult who has born the soul on the way to earn his stripes. Every now and then I feel he is so desperate that he could do anything to escape the vicious life cycle but after all he can't afford to do so. The reason why I am so fond of this song has something to do with the fact that it provokes so many beautiful memories from my childhood. Although this song is a sad song, it opens my eyes to many things in life, one of them is that you should not take anything for granted, even the simplest one, try to live to your fullest so that one day you would not have to regret that much about the journey that you have been through. Fairly speaking, Million Years Ago is a really good song for self – reflecting especially when you find yourself lost in the super busy world nowadays.
Also Check :
Part 3 : Discussion
What kind of music do children nowadays like to listen to?
Many children around me tend to be pretty keen on songs with funny lyrics and catchy melody. Most of the time those songs are attached to colorful animations. I guess this is probably because children usually love the hilarious sounds which make them feel over the moon.
Why do people like listening to music?
I suppose there are a myriad of reasons explaining why listening to music is one of the most popular leisure activities so far. One of them is the fact that when enjoying music, people can relax and release the stress of heavy working day. In addition, music is a way of telling stories through catchy melody and meaningful lyrics. Therefore, it helps to improve the mental health and nurture people's souls.
Do you think music at present different from music 10 years ago?
Unquestionably, there are a variety of potential distinctions here. The most apparent difference would be that music used to be way softer and convey lots of meaningful messages. In contrast, today, many young people are addicted to some kind of Rock, Hip hop or EDM with direct meaning and quite similar to daily conversation. Regarding to singers, in the past singers or bands had to be truly talented in terms of voices and knowledge of music. However nowadays, it is not unusual to see many singers famous not for their talents but for scandals and other stuff.