IELTS Speaking Test in India with Sample Answers – January 2018
Zuhana,
Updated On
IELTS Speaking test in India – January 2018
Speaking Part 1
1

What is your full name?
My name is "Sarim Tanvir"
2

Which city are you from?
I come from Hyderabad, the city which is full of life. The city has charm of a bygone era on one end and the glamour of the future times on the other. Like any other city, the city is busy at all times. The language here is very funny and the people mingle with others easily.
3

How far is it from here to your current place of residence?
Our place is situated in the heart of the city, so it is approximately 6km from there to here and can take probably 15-minute drive if the traffic is not too heavy.
4

What do you think about your hometown?
Well, I think my hometown is one of the best places to live. It is well known all over the country for its amazing history, architecture, and food. What makes my hometown more special is the fact that the highest mountain in our country is located there, which offers breathtaking views of the white, fluffy sea underneath.
5

Do you like to travel?
Yes, definitely! I think seeing the world, from great historical monuments to white sandy beaches, is what life is all about. It's a very interesting way to learn about new cultures and explore new places.
Speaking Part 2
Talk about an unusual food you have eaten.
You should say:
What was the food?
Where and when did you try it?
Did you like or dislike that food? Why?
Sample Answer
I am a foodie and a frequent traveler. So, I get opportunities to taste dishes from different cultures.
Last year I traveled to China's capital Beijing. In a traditional Chinese restaurant, I tried a strange dish made up of sea weeds. Seaweeds, as you know, are vegetarian foods grown in the sea and are very nutritious.
IELTS Actual Test Questions (February-March 2023)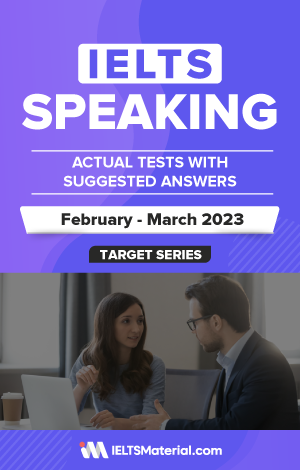 4.8 of 5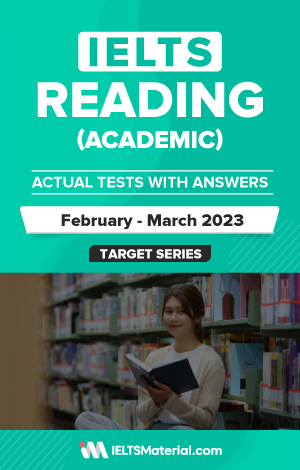 4.6 of 5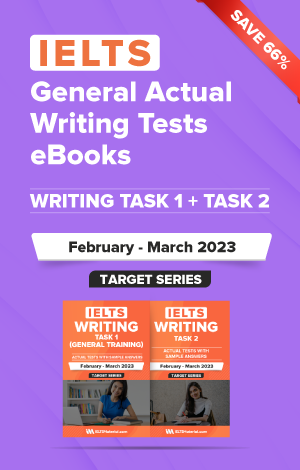 4.8 of 5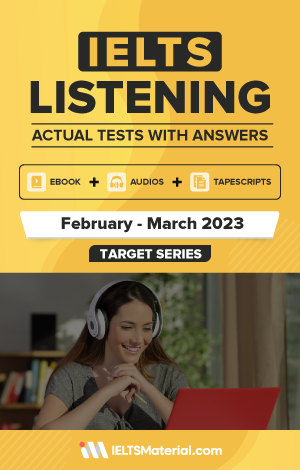 4.8 of 5
I loved tasting it the first time. No other food comes close to it in terms of taste and it is difficult for me to explain it. I loved it not only because of the taste but also due to the abundance of nutrients in it.
Since I'm a traveler, I have first-hand experience of how humans will face a shortage of nutritious food in the future. Scientists have proposed seaweed farms as a solution to the problem. I just wanted to taste the future of human food.
Vocabulary For Cue Card
Foodie:

a person with a particular interest in food; a gourmet. 


Eg:

The foodie in me couldn't resist when I saw the scrumptious apple pie. 

Nutritious:

efficient as food; nourishing.


Eg:

The hostel serves nutritious food prepared under hygienic conditions. 

First-hand Experience:

If you experience something first hand, you experience it yourself


Eg:

Industrial visits gave the students a firsthand experience to learn the industrial process practically. 

Abundance:

an amount that is more than enough. 


Eg:

This book has an abundance of information and facts about ancient history. 

Shortage:

a state or situation in which something needed cannot be obtained in sufficient amounts


Eg:

The school is facing a shortage of teachers. 

Made up of

: fully manufactured; composed of one or more things. 


Eg:

The Cookies are made up of several ingredients. 

Frequent:

occurring or done many times at short intervals. 


Eg:

She is a frequent visitor to the old age home. 
Speaking Part 3
1

What do you think about the fast food trend?
Honestly speaking, I'm not against the fast-food trend, but eating them everyday is not healthy. Nowadays, many people prefer eating fast foods because of their hectic schedules. Also, it's more convenient. Many people are addicted to fast food, and it has become an integral part of our lives.
2

Do you think science and technology affected food and agriculture in a positive or a negative way?
In a way, science and technology have significantly impacted the food and agriculture industry positively and negatively. One such positive impact is the increased productivity. The negative impacts of science and technology are severe pollution and degradation of soil, water, etc.
3

What do you think is the impact of the ability to transport the food over long distances?
I think transportation of food over long distances has environmental and economic consequences. Transporting food through air freight generates significant quantities of carbon dioxide emissions which is 50 times more carbon dioxide than sea shipping. These CO2 emissions have a significant impact on the environment and contribute to global warming.
4

Do you think technology has also affected the food that we have traditionally been cooking at home?
Yes, Of Course! In fact, technology has changed the way people have been cooking  at home. Technology has fastened the process of cooking. With the advent of kitchen aid tools like electric choppers, mixers, and grinders, food can be prepared in the blink of an eye. This saves time as well.
Vocabulary For Speaking Part 3
Hectic:

extremely busy 


Eg:

It was a hectic week so I decided to go on a weekend getaway to Goa. 

Convenient:

suitable for your purposes and needs and causing the least difficulty


Eg:

She opted for work from home as it was convenient for her. 

Addict:

 a person who cannot stop doing or using something, especially something harmful


Eg:

The old man is an alcohol addict. 

Consequences:

a result of a particular action or situation, often one that is bad or not convenient


Eg:

"Your decision to move out of the city has dangerous consequences>"
Also check :