IELTS Speaking Actual Test in Pakistan with Sample Answers – Feb 2018
Zuhana,
Updated On
Check out the IELTS Speaking Actual Test in Pakistan.
For Band 9.0 Model Answers for all Part 1, 2, 3 topics in 2018, you can take a look at IELTS Speaking Actual Tests (January – April 2018) & Suggested Answers (Ebook)
Speaking Part 1
1

Do you know any teenagers?
Yes, I have a few cousins who are in their teenage years. These millennials know almost everything from social media to the latest trends that are being followed all over the world. I love hanging out with them.
2

What do you think about teenager fashion?
I think teenage fashion is incredible. Over the years, fashion has been associated only with teenagers. But that is not entirely true as fashion is something that has the power to make a difference in people of all ages. Teenagers are highly influential to what they see on social media or TV and tend to follow them.
3

What is the thing you liked most when you were a teenager?
We all must have done something which we wish to do again.  When I was a teenager, I had the freedom to do everything. I enjoyed this privilege. At that stage of life, there were no restrictions and pressures in life. I have had many experiences as a teenager. Most of them are positive.
IELTS Actual Test Questions (February-March 2023)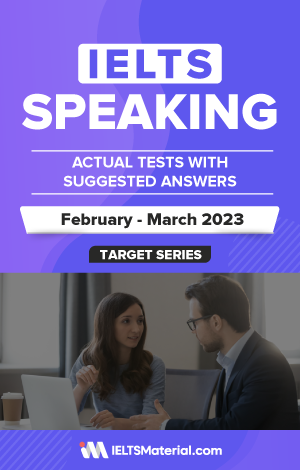 4.8 of 5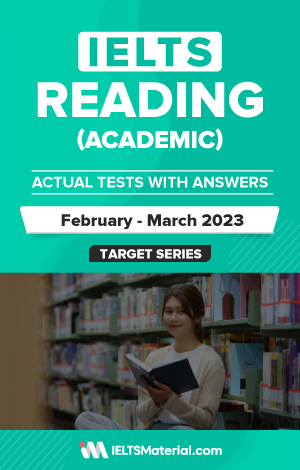 4.6 of 5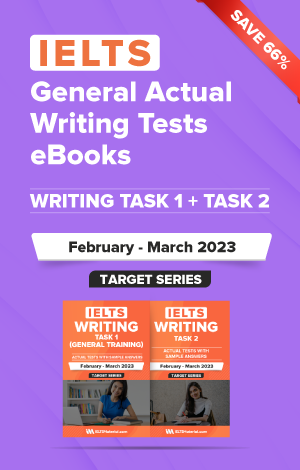 4.8 of 5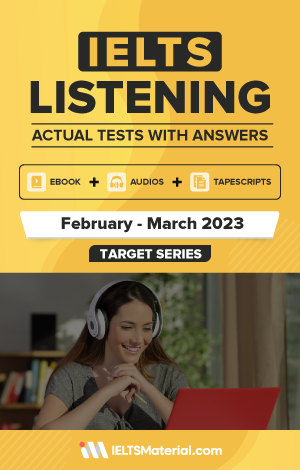 4.8 of 5
Speaking Part 2
Describe an achievement that you are proud of
You should say :
what you achieved
when you achieved it
what was difficult about achieving it
and explain why you are proud of this achievement.
Sample Answer
One of the great successes that I have ever achieved in my life was to pass the entrance exam at University of Languages and International Studies.
This examination took place about 4 years ago. It was so important to me because it fulfilled my dreams of becoming an English teacher in the future. Additionally, this exam required careful preparation throughout the whole period in the high school, so it was quite challenging for me. Before siting for the exam, I had to study around the clock three main subjects: Math, Literature, and English. During the lesson, I paid attention carefully to what the teacher was saying and noted down all the necessary information to learn it by heart. Beside the required class, I also took the extra ones to broaden my horizons and enhance my skills. I pulled out all the stops to do as many assignments as possible to have a good performance in the exam. I also joined some study groups on Facebook where I asked friends for helping me with tricky exercises.
Finally, my hard work was paid off. I secured a seat at my dream University of Languages and International Studies. This success motivated me to become an English teacher to inspire the students to be passionate about learning English and have a great command of English.
So I think that success will come after hard work and determination, and I'm proud of myself passing this vital test.
Vocabulary for Cue Card
Fulfil:

achieve or realize (something desired, promised, or predicted


Eg:

His daughter fulfilled his ambition of becoming a Doctor. 

Challenging:

testing one's abilities; demanding.


Eg:

Although the task was challenging, she easily made her way to the finale. 

Enhance:

intensify, increase, or further improve the quality, value, or extent of.


Eg:

The course concepts will enhance the overall development of the students. 

Paid off:

If something you have done pays off, it is successful


Eg:

Finally her hard work paid off and she secured 96.8 in the CAT exam. 

Passionate:

having, showing, or caused by strong feelings or beliefs.


Eg:

The girl was passionate about the Piano. 
Speaking Part 3
1

What are some of the greatest achievements (of teenagers) in the world?
Some of the most outstanding achievements of teenagers worldwide are Climbing Mount Everest, fighting for education and women's rights, winning the gold medals in Olympics, developing an application, etc.
2

Do you think teenagers should have an aim in life?
Of course! Not only teenagers but everyone should have an aim in their life. Also, they should work hard and try to fulfill their dreams. Some teenagers consider the objective a burden, but this is the best way to start working on it. They should educate themselves about everything at this point in their life so that it will enable them to be successful in their future. In my opinion, a teenager must have a company of good friends who are ambitious and have a desire to do something big in their life. Positive peer pressure will have a tremendous impact on a teenager's life.
Vocabulary for Speaking Part 3
Achievement:

something that a person, company, etc. has done or finished successfully


Eg:

It was a remarkable achievement for a young man to climb Mount Everest. 

Aim:

have the intention of achieving.


Eg:

Rose has an aim of opening a shelter home for stray dogs. 

Burden:

a load, typically a heavy one. 


Eg:

The old man couldn't carry the burden. 

Tremendous:

very great in amount, scale, or intensity.


Eg:

The company witnessed tremendous success in a very short period of time. 

Impact:

the force or action of one object hitting another


Eg:

The natural disaster had caused a major impact on the villager's lifestyle
Also check :