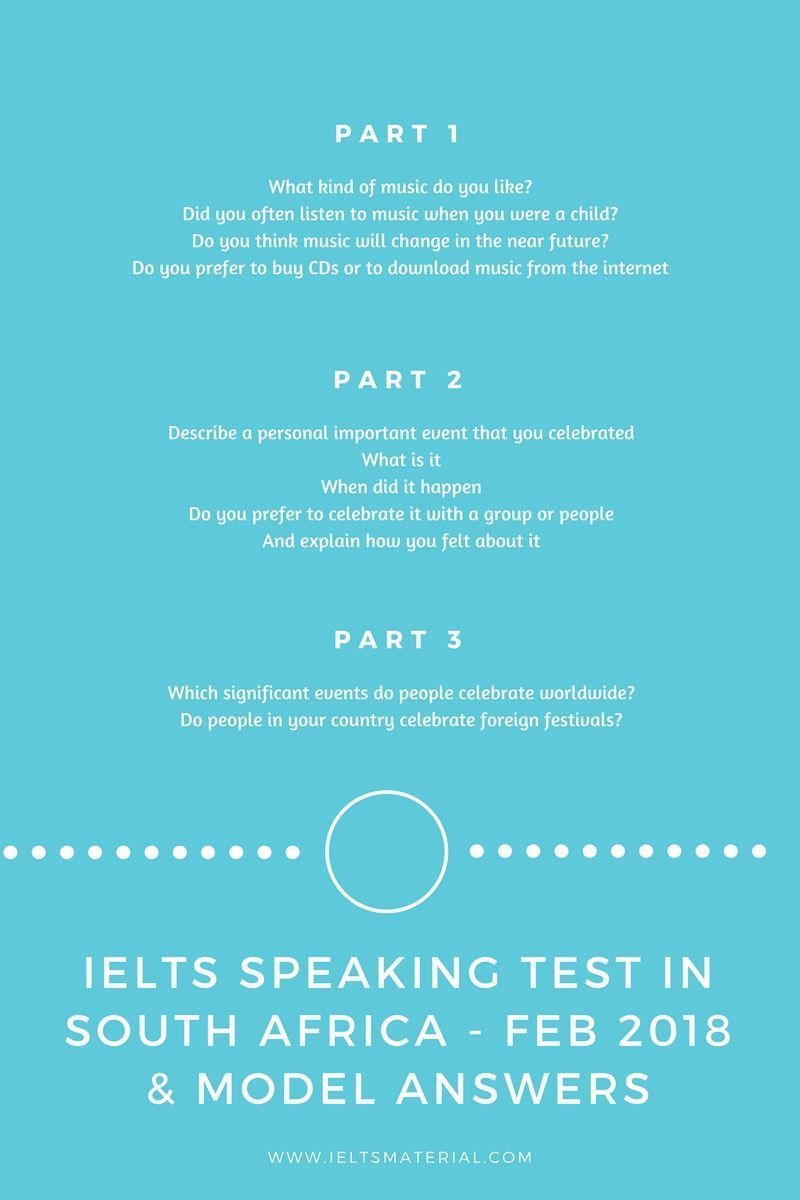 IELTS Speaking Test in South Africa – Feb 2018 & Model Answers
IELTS Speaking Part 1
What kind of music do you like?
Did you often listen to music when you were a child?
Do you think music will change in the near future?
Do you prefer to buy CDs or to download music from the internet?
==> Sample Answers 
IELTS Actual Tests Questions (January - April 2021) with Answers
IELTS Speaking Part 2
Describe a personal important event that you celebrated
You should say :
What is it
When did it happen
Do you prefer to celebrate it with a group or people
And explain how you felt about it
IELTS Speaking Part 3
Which significant events do people celebrate worldwide?
Do people in your country celebrate foreign festivals?
Also check :