IELTS Speaking Test in the UK with Model Answers – Jan 2018
Zuhana,
Updated On
IELTS Speaking Test in the UK – Jan 2018
Speaking Part 1
1

What is your full name?
Well, I'm "Ahana Shetty".
2

Can I see your ID?
Of course! Here it is.
3

Where are you from?
I'm from Kanpur, which is one of the biggest cities of UP and is the main centre of commercial and industrial activities. Kanpur, situated in the banks of river Ganga, is India's 12th most populous city. Formerly it was known as Manchester of India. There are many tourist attractions in the city.
4

Do you work or study?
I am in the final year of graduation in Bachelor's of Computer Application. Apart from that I work as a freelance content writer for various organizations. I write content in different niches. Post my graduation, I am thinking of working as a full-time freelancer or move to an English-speaking country.
5

Do you read newspapers?
Yes, I read the newspaper everyday to keep up to date with the latest news and see what the hottest topic of the day is. I've been in the habit of doing this for a long time.
IELTS Actual Test Questions (February-March 2023)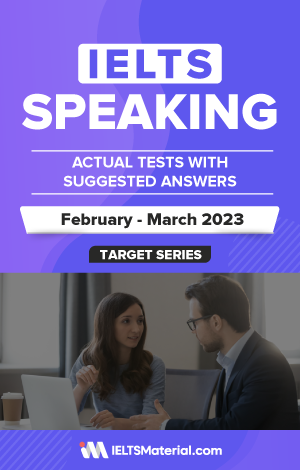 4.8 of 5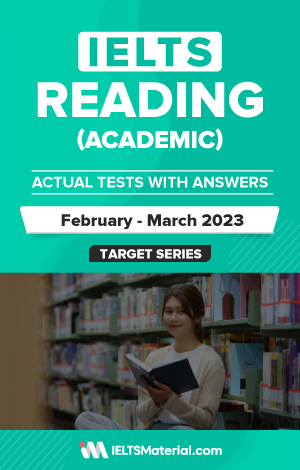 4.6 of 5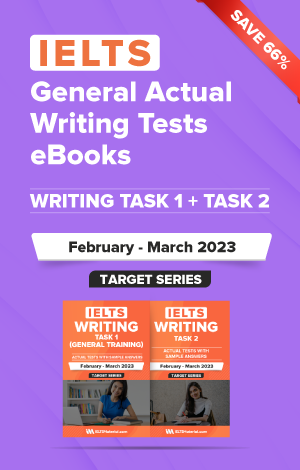 4.8 of 5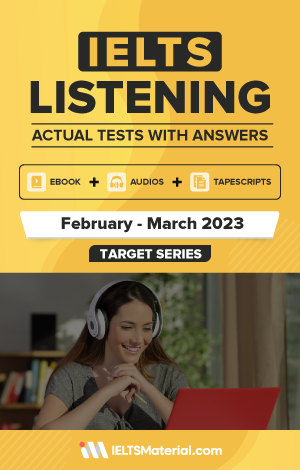 4.8 of 5
6

Does your family read newspapers?
Yes, my family usually have breakfast and read newspapers together. I really love to spend a quality time for those with whom I share my life and discuss about some current affairs in the newspapers. It also helps strengthen our family bond a lot, so I want the habit of reading newspaper with my family to go on for ages.
7

Do you read any news online?
Well, I'm not one of those people who dip into their daily newspapers. But due to the presence of the internet on my smartphone, the e-news is just one flick away, and I sometimes go through the online news websites that update the news regularly.
8

What section of the newspaper do you read first? Why?
Usually, I read the front page of the newspaper and give full attention to the Sports and entertainment section as I'm a sports fanatic and I also love the intriguing entertainment news. Other than that, I just read the first and the last couple of paragraphs in the editorial to get the gist and summary of the story.
Speaking Part 2
Talk about a toy you had in your childhood. Please say
What was the toy?

Who gave it to you?

How old were you then?

Why do you remember this toy?
Sample Answer
As a child I had numerous toys (collocation) that my parents, siblings, and friends gifted on various occasions (collocation). However (cohesion), I loved the toy train that my dad gifted me on my seventh birthday.
The first three questions have been addressed till now. It is time to answer the fourth question in a great detail. Note: All pronouns such as IT are referencing words that promote cohesion.
This (cohesion) toy was very special and different from others not only (cohesion) because it (cohesion) was a self-propelling train but also (cohesion) because my younger brother and I spent years playing with it. It was not a simple toy but a motorised train with tracks and barriers. I could remotely run the train at high or low speeds and apply breaks to stop it. Moreover (cohesion), my younger brother and I used to spend hours playing with it and, in case of any technical difficulty (collocation), my mom and dad used to repair it. Thus (cohesion), it was not just (cohesion) a marvelous toy (collocation) but also (cohesion) a social bond among my family members. My brother and I developed a close bond of cooperation and a spirit of competition while playing with it.
Vocabulary For Cue Card
Numerous:

great in number; many.


Eg:

The home loan scheme received numerous applications from the citizens. 

Barriers:

anything that prevents people from being together or understanding each other


Eg:

The language barrier didn't reflect on our relationship. 

Marvelous:

causing great wonder; extraordinary


Eg:

I was mesmerized with the marvelous construction of Burj Khalifa. 

Close bond:

A bond between people or groups is a close connection that they have with each other 


Eg:

My sister and I share a very close bond 

Cooperation:

the action or process of working together to the same end.


Eg:

There's only a limited cooperation between the two companies. 
Speaking Part 3
1

What is the difference between toys for girls and boys?
The difference between the toys for girls and boys is that the girls' toys are mostly associated with physical attractiveness, nurturing, and domestic skill such as a Barbie, whereas the boys' toys are relatively referred to as violent, competitive, exciting, and somewhat dangerous such as a bike, car, etc.
2

Is there a toy that was common in your childhood?
In my childhood, I loved playing with toys. I had a myriad of very cool toys such as electric cars, model train sets, artificial dolls, toy piano, building blocks, puzzles, and the Barbie doll. But I was never into toys such as action figures.
3

Should children be allowed to choose their toys?
Of course! Children should be allowed to choose their own toys.  Playing with these toys will develop motor and cognitive skills. This will teach them to overcome obstacles later in life. Thus, a child must choose the things the toys they want. This will also develop decision-making skills at a young age. Overall it teaches them to be responsible for their own choices, be it good or bad.
4

Do children learn something from toys?
Well, It depends upon the types of toys they play with. Nowadays, there are few educational toys that provide a great way for the children to develop their skills including motor and cognitive skills, spatial awareness, and hand-eye coordination.
Vocabulary For Speaking Part 3
Nurture:

care for and protect (someone or something) while they are growing. 


Eg:

The orphaned baby was nurtured by his foster parents. 

Myriad of:

very large in number 


Eg:

There's a myriad of fishes in the pond. 

Overcome:

to defeat or succeed in controlling or dealing with something


Eg:

The old man overcame his habit of drinking. 

Obstacles:

a thing that blocks one's way or prevents or hinders progress.


Eg:

He had to overcome many obstacles.

Decision-making skill:

The ability to select between two or more alternatives to reach the best outcome in the shortest time.


Eg:

The concepts will enable the students to develop their decision-making skills
Also check :